When Anthony Kim ran for the 2nd Council District seat in 2006, it was to make sure the largest concentration of Khmer people outside of Cambodia had their own representation on the Long Beach City Council.
"I thought that the Cambodian community had been here a long time and didn't have a real voice," said the Long Beach resident, who came to the U.S. in 1981 as a child refugee fleeing the Khmer Rouge.
Kim didn't win, but he did help start the Cambodian American Civic Engagement Council in 2010, and four years later helped put together a mayoral debate that had a crowded field of candidates.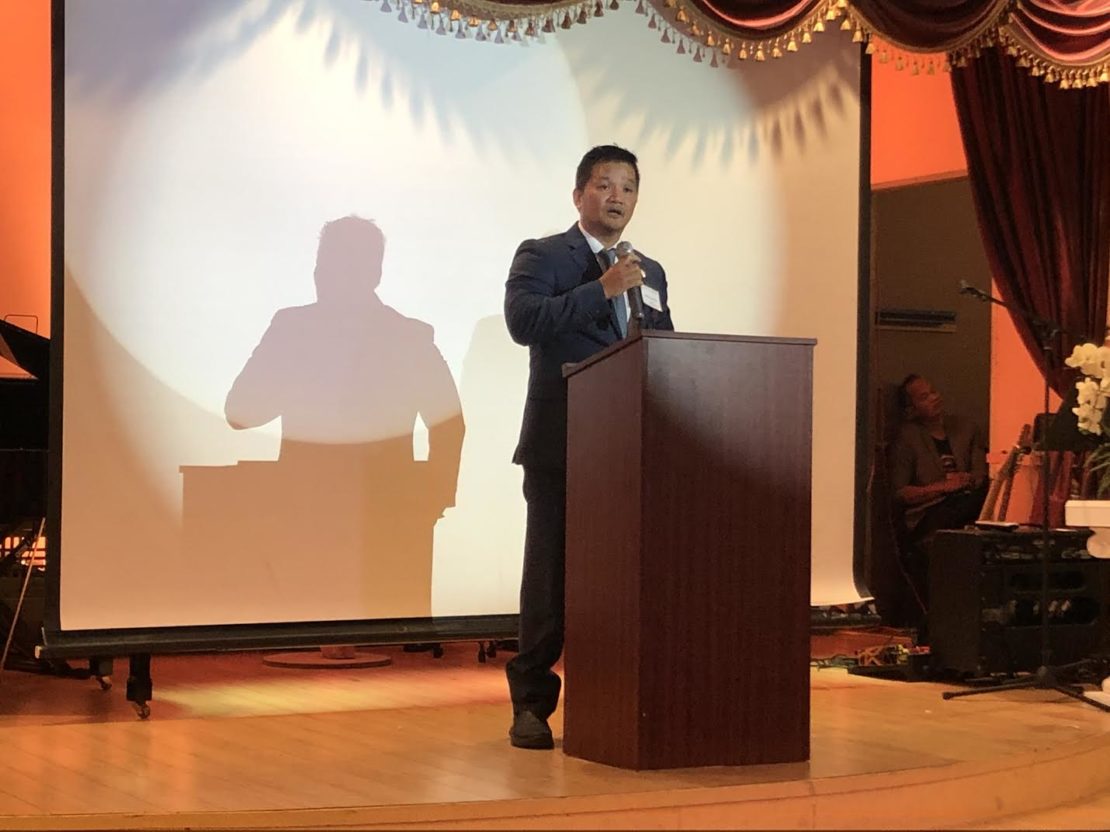 Now the council's chairman, Kim recalled the community considered then-candidate Robert Garcia "a good candidate to support" because of their shared core values.
Kim and others in turn were appointed to various commission roles by Garcia in 2014. Today, local Cambodian Americans continue to represent the city on multiple commissions.
They are also making strides in the community, holding esteemed positions in the private sector and earning educational degrees that would have gotten them killed decades ago in their home country.
Earlier this year, the local Cambodian community even managed to elect two Cambodian American women to Democratic delegate seats representing the 70th Assembly District.
After back-to-back victories, Long Beach Cambodians look to 2020 for more representation
Yet a spot on the City Council has so far been elusive for a community that has been in Long Beach for about 40 years.
Local Cambodian Americans are hopeful, though. Next year, they have the chance to elect one of their own in the 6th Council District race in which two Cambodian Americans have announced their candidacies.
Suely Saro and Steve Meng, who have both been active members of the community, are up against multiple individuals vying for the seat, including incumbent Dee Andrews who has long relied on the Cambodian community's vote.
Saro was a field representative for then-state Sen. Ricardo Lara while Meng volunteered on Kim's campaign for the 2nd District as well as Sandy Blankenship's failed campaign in the 1990s for the 4th District. She is the first known Cambodian American to run for a council seat in Long Beach.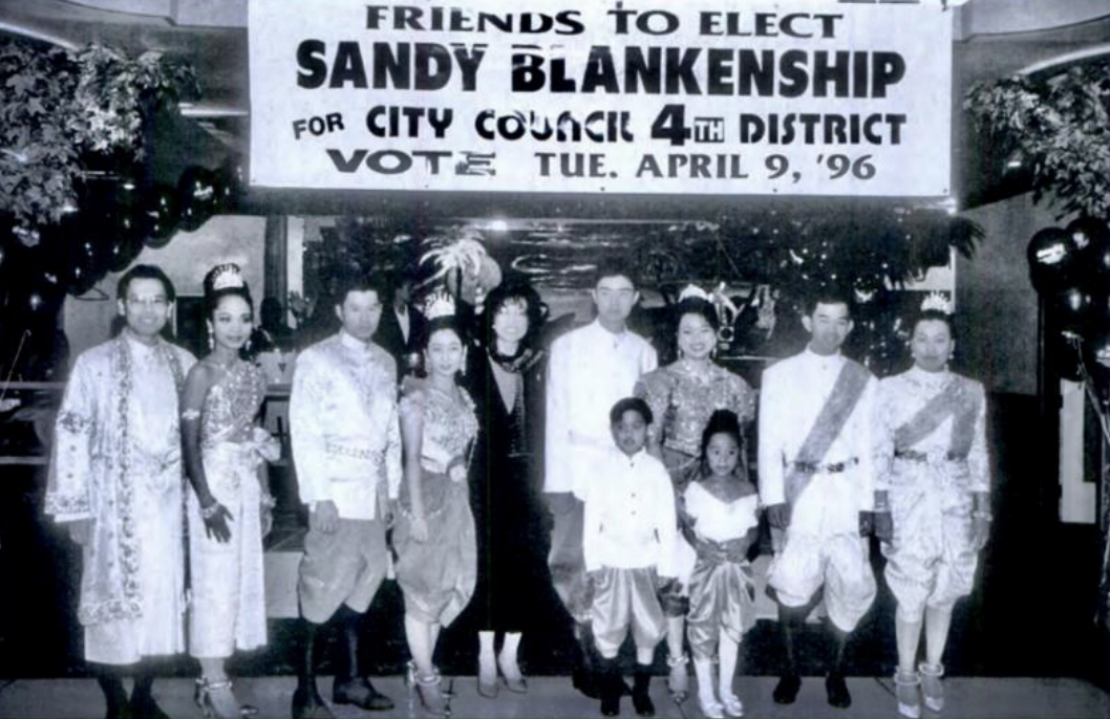 "I am so proud because the hope is that we will one day have a Cambodian council member," said newly named council co-chair Laura Som, who is executive director of the MAYE Center, an organization that aims to heal trauma experienced by Khmer Rouge survivors.
On Saturday night, inside the La Lune Thmey restaurant in Cambodia Town, the community celebrated just that.
"Tonight's celebration has long been awaited by all of us," Charles Song said to nearly 400 guests, mostly Cambodian Americans. "After the genocide we wanted the freedom of education that most of us did not have. We have struggled and yet humbly succeeded. We are resilient and we never forget who we are."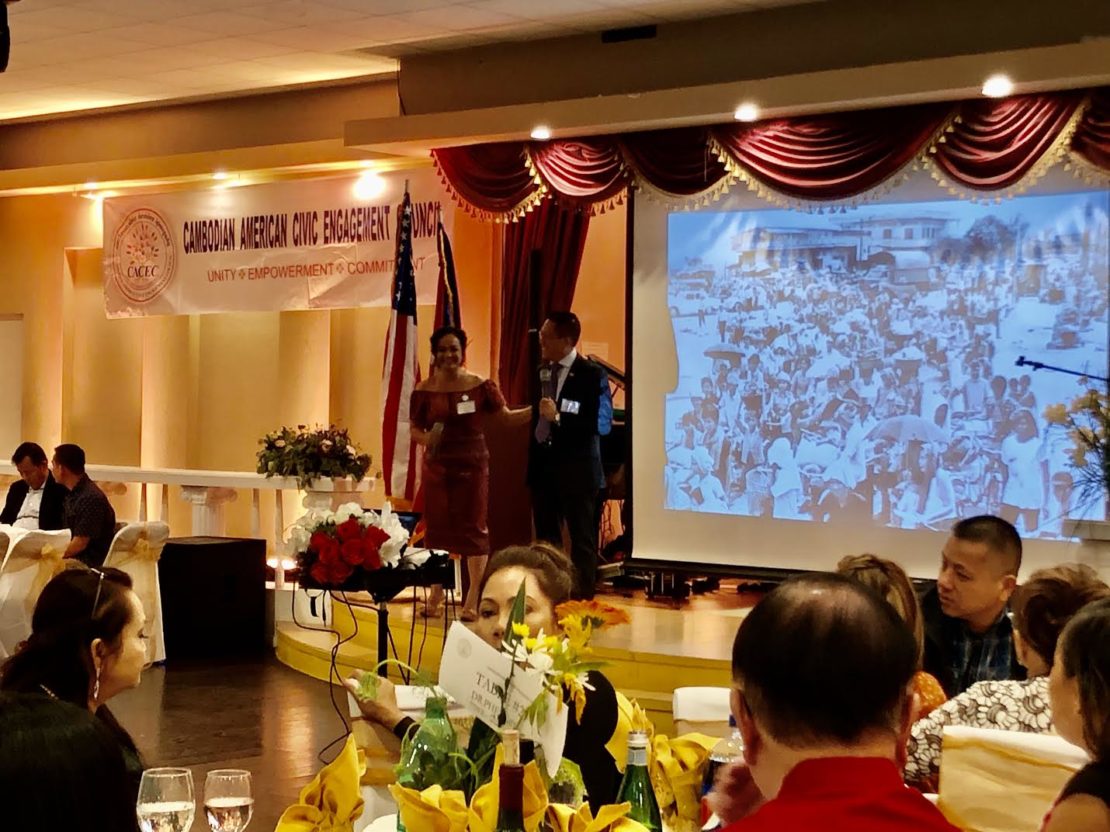 Som and Song, who was also named the council's co-chair, have been part of the recent wave of emerging Cambodian political power in Long Beach—aptly calling Saturday night's event just that: "Emerging Cambodian Power."
The pair helped lead an effort to pass a redistricting measure in Long Beach last November with the goal of uniting the majority of the Cambodian community under one district. Currently, the community is split among four districts.
They've organized voter registration drives and have taught the community the importance of civic engagement and political mobilization. They will next host a debate forum on Nov. 22, inviting all 6th District candidates to participate at Ernest McBride Park & Cal Rec Community Center, at 1550 Martin Luther King Jr. Ave., at 7 p.m.
And while Saro and Meng were seen as the faces of the potential new power to come 2020, Som reminded the guests in attendance—some wearing interpretation headsets—that "the emerging Cambodian power is not the candidates, the emerging Cambodian power is you."