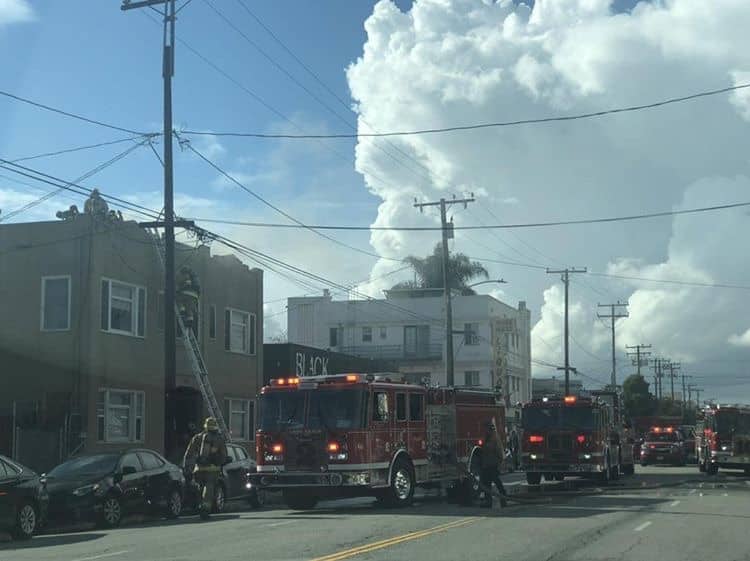 Long Beach firefighters on Saturday afternoon were able to revive two dogs in an Alamitos Beach fourplex that was on fire, but were not able to save two cats and a pet bird.
Units arrived on scene around 1:40 p.m. near the intersection of Hermosa Avenue and East Second Street and reported heavy smoke coming from an attic vent in the two-story fourplex, Long Beach Fire Department Capt. Matt Dobberpuhl said.
Firefighters knocked down the fire by 1:47 p.m. and found no injured people, but found two cats and a bird dead inside.
It is unclear which units the fire affected and how bad the fourplex was damaged, Dobberpuhl said.
Investigators are in route to determine the cause of the fire.
Valerie Osier is a breaking news reporter for the Long Beach Post. Reach her at [email protected] or on Twitter @ValerieOsier
Free news isn't cheap.
We believe that everyone should have access to important local news, for free.
However, it costs money to keep a local news organization like this one—independently owned and operated here in Long Beach, without the backing of any national corporation—alive.
If independent local news is important to you, please consider supporting us with a monthly or one-time contribution. Read more.