U.S. Navy veteran MWD Talpi N183 has to his credit multiple deployments to Africa and bravely undertook a number of Secret Service missions under two United States presidents, their vice presidents and families, from October 2009 until his retirement in August 2017. From detecting explosives to supporting the El Centro Air Show and joining his mates on trips for San Francisco Fleet weeks, he served his country well.
Good boy, Talpi.
Talpi, a German shepherd, is a military working dog, the spelled-out version of the abbreviation that precedes his name. Talpi will join his former Navy buddy and current human companion, Krystal Tronboll, at Honoring Our Veterans, a celebration held this Saturday at Los Alamitos Race Course. He'll be honored along with a number of human veterans, the oldest of whom is 99-year-old Bill Kull of Huntington Beach, two-time recipient of the Bronze Star. To add to the festivities, it'll also be Talpi's birthday, and he'll likely get a surprise.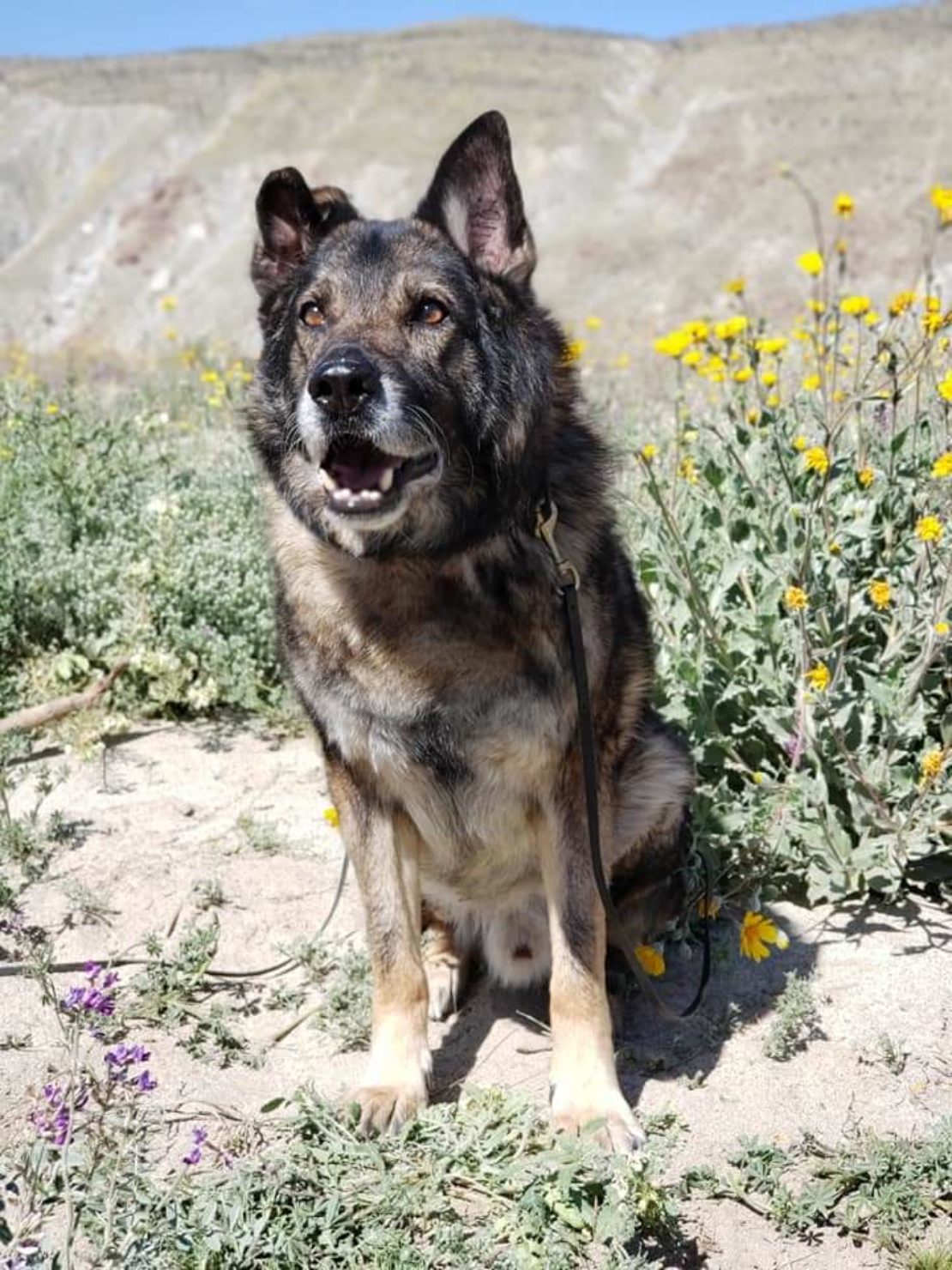 The celebration will also feature live music by the Fabulous Nomads and activities and vendors geared toward military humans and dogs. Military vehicles and equipment courtesy of the U.S. Marines and the Joint Forces Training Base in Los Alamitos will be on display along with historical timepieces, photographs and artwork that veterans created.
Representatives from social-service agencies will provide information for active and retired military personnel. Participating organizations that facilitate the dog-human connection will include Patriots and Paws. The nonprofit provides meals and basic home furnishings to veterans and active members of the military and also match up a rescued companion animal, if requested, so that the new sofa will have someone to jump up and lie on it. Mission K9 Rescue, the organization honoring Talpi, offers medical assistance to retired military canines and provides any dog who doesn't have a handler with permanent quarters.
Andy McTigue, president of the nonprofit Veterans Canine Intelligence Academy, along with an Iraq War veteran and his dog will provide information about services offered by the organization. The academy helps military veterans with PTSD train their dogs as official service animals. The nonprofit pays all fees needed for training and registration.
McTigue is retired from the armed forces, where he was a Navy Seal for 22 years. He also has PTSD and trained his own dog, Katie, to be his service animal. Katie's real name is Katharine Hepburn; McTigue says that she bears a strong resemblance to her namesake.
"She has eye makeup and stutters—her jaw flutters a little because she's asking for a treat, not unlike the original, who was looking for attention," he said.
Honoring Our Veterans will celebrate the lives of all those who have served the country in the past and are serving now. To McTigue, it also represents the spirit of serving after leaving the armed forces.
"We've all retired from business, and now we take up the mantle of helping brothers and sisters in need," he said. "That's what we do."
Los Alamitos Race Course is located at 4961 Katella Ave., Cypress. The event starts at 5 p.m. and is free to the public
[Disclaimer: The Scratching Post is a pet column, and its readers likely include people who oppose horse racing. Races will be held during this event. This article was written solely to honor veterans on their day and stands by itself.]