This profile on Prescilla and Catherine Tolentino, the mother-daughter duo behind West Long Beach's Gemmae Bake Shop, is part of a series exploring the successes of immigrants in Long Beach. Immigrant Success is a collaborative podcast project between Long Beach Post and PalacioMagazine.com.
Prescilla Tolentino had, by all accounts, a successful bakery business in the Philippines when her husband convinced her to move their family to the U.S. about 30 years ago.
"He said, 'Why not try it?' Tolentino said. "So we did."
They packed up and left everything in their native country to start over—joining relatives already in the U.S. and making a new home in West Long Beach.
However, when her husband suggested that she stay at home to take care of their children while he worked, Tolentino had other plans.
She missed her bake shop, but she also wanted to make sure her children had a good education, a good future.
"That's why I opened one here," Tolentino said of Gemmae Bake Shop, which she's been running since 1993. "I couldn't live without this business."
This authentic Filipino bakery has been serving Long Beach's westside community for 25 years, here's how it all began
Over 25 years later, Gemmae Bake Shop is still in business. It's expanded its storefront on 1356 W. Willow St. multiple times and is currently enjoying a new trend in the food scene that has brought in non-natives to try Filipino cuisine.
This time, though, Tolentino has found a partner in her daughter Catherine.
"I always knew I was going to be part of this business," said Catherine, who grew up helping her mother around the shop.
When the time came to talk about the store's future, both women agreed they wanted the business to continue.
"I told her that whatever it took I want to be the one who leads this store," Catherine said.
Hopefully, she said, that means carrying it on for another 25 years.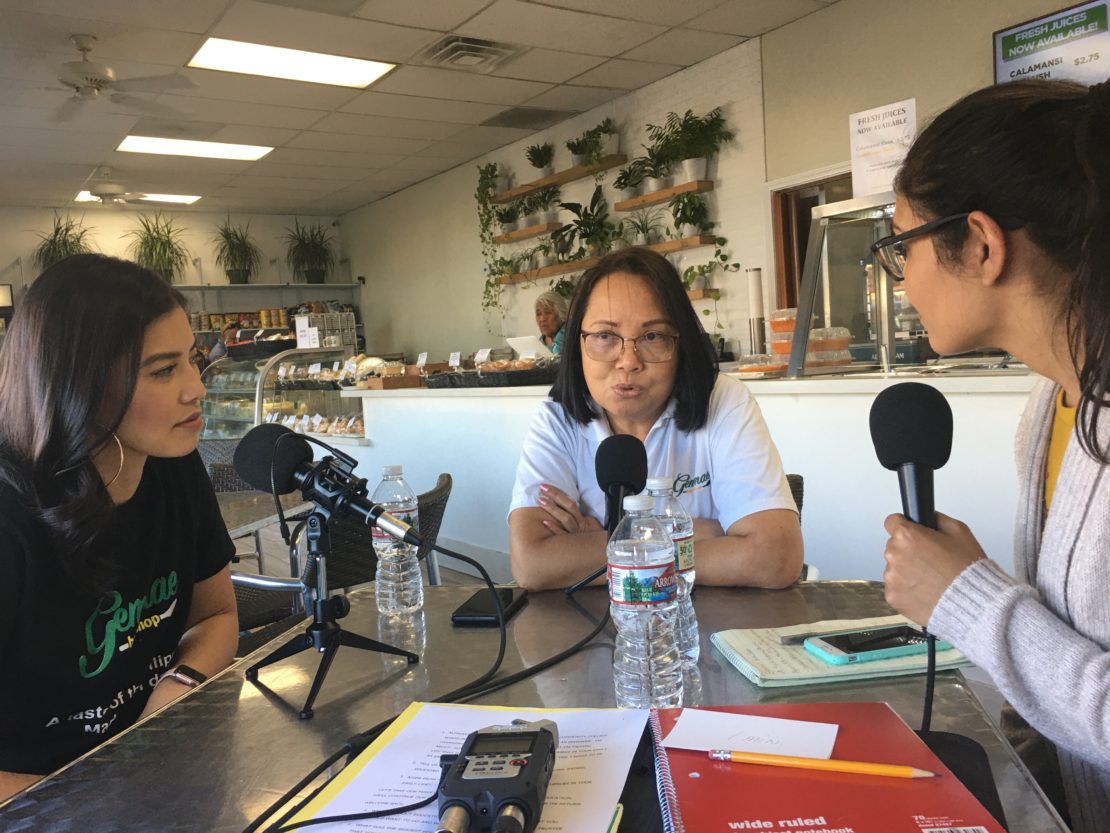 Show notes: 
00:08 Prescilla Tolentino talks about starting Gemmae Bake Shop in the Philippines.
09:48 Prescilla explains how she started Gemmae's in West Long Beach and Catherine shares her reason for continuing the business.
19:07 Catherine and Prescilla talk favorite dishes, the immigrant experience and the importance of a good crew.