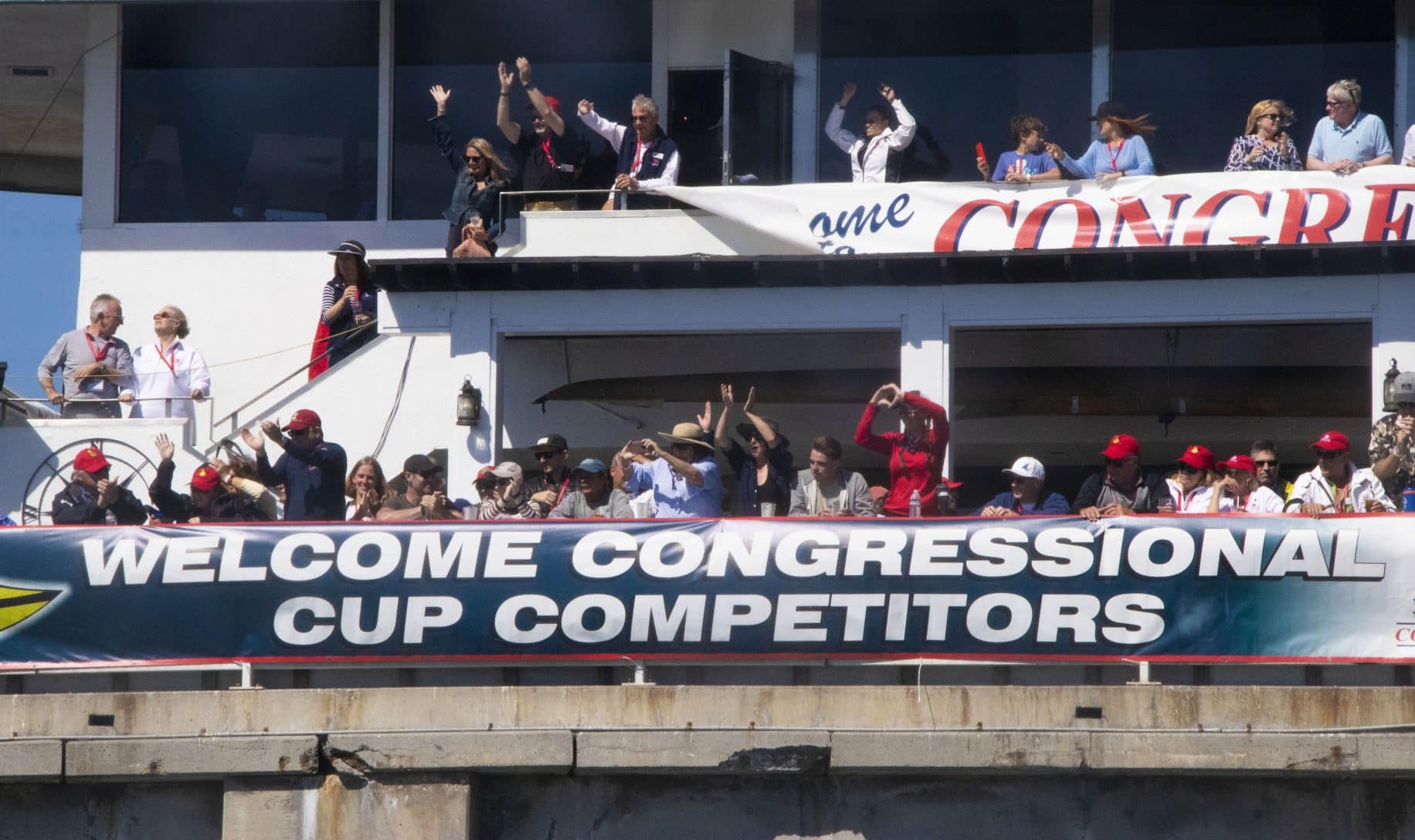 IN PICTURES: Britain's Ian Williams edges LBYC's Scotty Dickson to win the Congressional Cup
Under sunny skies with winds capping at 12 knots on Sunday, Great Britain's skipper Ian Williams outsailed Long Beach Yacht Club member Scott Dickson to win the 55th Congressional Cup in the waters off the Belmont Pier.
The victory was Williams' fourth Congressional Cup victory and prevented Dickson from becoming the first LBYC member to win the regatta since Rod Davis' 1981 victory.
Still, it was a great day for the locals and a large and enthusiastic crowd cheering from the pier, with new LBYC member Taylor Canfield winning third-place after beating Sweden's Johnie Berntsson in the Petit Final.
Tim Grobaty is a columnist and the Opinions Editor for the Long Beach Post. You can reach him at 562-714-2116, email [email protected], @grobaty on Twitter and Grobaty on Facebook.
Free news isn't cheap.
We believe that everyone should have access to important local news, for free.
However, it costs money to keep a local news organization like this one—independently owned and operated here in Long Beach, without the backing of any national corporation—alive.
If independent local news is important to you, please consider supporting us with a monthly or one-time contribution. Read more.