Inches of giggles, furlongs of support, and no one gets hurt: The Wienerschnitzel Wiener Nationals Are Back!
No saddles on these racers, no wagering allowed. The 24th annual Wienerschnitzel Wiener Nationals will be coming to the Los Alamitos Racetrack, bringing with it a bunch of really cute doggies racing in finalist heats (no, not that kind). The winner will be crowned Top Dog and will take home $1,000 and a custom-built Wienerschnitzel Dog House. (See details in Things to do, Pets to support.)
The second-best part of it all is that the races themselves have more in common with directing a bunch of preschoolers in a Christmas play than it does an actual dog race. Check it out:
This leads to the best part: Proceeds will benefit the Seal Beach Animal Care Center, an all-volunteer-run shelter for pets in which every animal they have space for will live safely until they go home fur-ever, as we say. Since 1996, the Nationals have raised over $250,000 for that shelter.
Doxies are trotting in with their humans from as far away as Arizona, Texas and Mexico. People unfamiliar with dachshunds may be surprised, as I always am, to see the diversity among the breeds—red-smooth, longhair, shorthair, wirehair, piebald, pinto.
Although the races are in fun, the humans involved take it extremely seriously. Patti Negri has been racing her longhair dapple, Princess Dora, for 14 years. The dog has been in two wiener movies and has her own Facebook page. Naturally, they live in Hollywood. Shaina Denny and Greer Wilk train their Poppy on the sand at Rosie's Dog Beach. They feel that it gives her strength to compete.
Before introducing the adoptables—the little beneficiaries of Wienerschnitzel from Seal Beach Animal Care Center—it's necessary to address the elephant, or rather the horse, in the room. I can't not say anything: In recent months, animal activists have expressed their outrage against the deaths of horses at racetracks, notably Santa Anita. There have been protests at several tracks, including Los Alamitos. This event has nothing to do with formal racing and everything to do with supporting shelter animals.
"We're going to be putting on the best show possible for the fans of the dogs and have a happy time here," said Orlando Gutierrez, Los Alamitos' marketing director.
Here's where your entrance funds and T-shirt money will go. They'd like to go, too, preferably home with you.
Things to do, pets to support
 Please send any Long Beach or Seal Beach pet-related events or projects to [email protected]. Posting subject to approval.
First, a word of utmost urgency from our shelter director, Staycee Dains, who continually expands the definition of hands on.
HELP😹…We received over 30 stray cats today and our shelter is well over capacity 😿. We are in critical need of fosters and adopters. Anything you can do to help will be appreciated. #LBadoptapet #LBkittyoftheday #LBanimalcare #rescuecat #adoptdontshop

Posted by City of Long Beach Animal Care Services on Wednesday, July 17, 2019
To foster a cat, or adopt, or foster and then wind up with a permanent housemate, email [email protected].
Long Beach Animal Emergency Adoption and Pet-Loss Prevention Fair: Saturday, July 20, 10 a.m.–1 p.m., Long Beach Animal Emergency Hospital, 4720 Pacific Coast Highway (near Staples and Circle Car Wash), Long Beach, adoption fees vary.
Long Beach Animal Emergency, a part of Pathway Vet Alliance, is holding this unique event that features adoptable pets, free microchips, some neat prizes and an appearance from Chloe, the little dog rescued, near death, from a dumpster and nursed back to health with help from Fix Long Beach, Long Beach Animal Emergency and scores of supporters.. Long Beach Animal Care Services' Adoption Waggin' will roll down the Coast Highway with furry little adoptables onboard and will give free microchips and registration to the first 100 pets in attendance, with Animal Emergency vets providing free insertion. I Stand with My Pack will have dogs they've saved from shelters, and Live Love will bring along its Foster the 4th adoptables. Fix Long Beach will be on hand to provide vouchers and education about spaying and neutering your pets
The event will be held in conjunction with Centinela Feed, a family-owned provider of healthy pet foods and supplies. The company is providing a Samsung 50" 4K television, gift baskets and other prizes for winners of people games. No worries—you won't be asked to fetch a Frisbee. Follow this link for more information.
24th annual Wienerschnitzel Wiener Nationals to benefit Seal Beach Animal Care Center: Saturday, July 20, 6 –9:30 p.m., Los Alamitos Racing, 4961 Katella Ave., Cypress, $3 for general, free for kids under 17, $85 for VIP dinner packages, parking free.
Enjoy the most, if not the only, humane dog race anywhere! Los Al will be wriggling with wiener dogs, i.e., dachshunds, at this whimsical event that has raised over $275,000 for the Seal Beach Animal Care Center since 1996, with $12,000 earned last year through ticket and T-shirt sales. The dogs will win prizes for themselves, and the nonprofit animal care center will get goodies for their animals, too! Purchase tickets at the Care Center in advance of the event or at the door the day of. For safety reasons, please do not bring your own dog. Call the Vessels Club at 714-820-2821 for information about the VIP package. If you have a long little doggie—dachshunds only—and want to enter him or her, call 714-820-2690—there are a few spots left.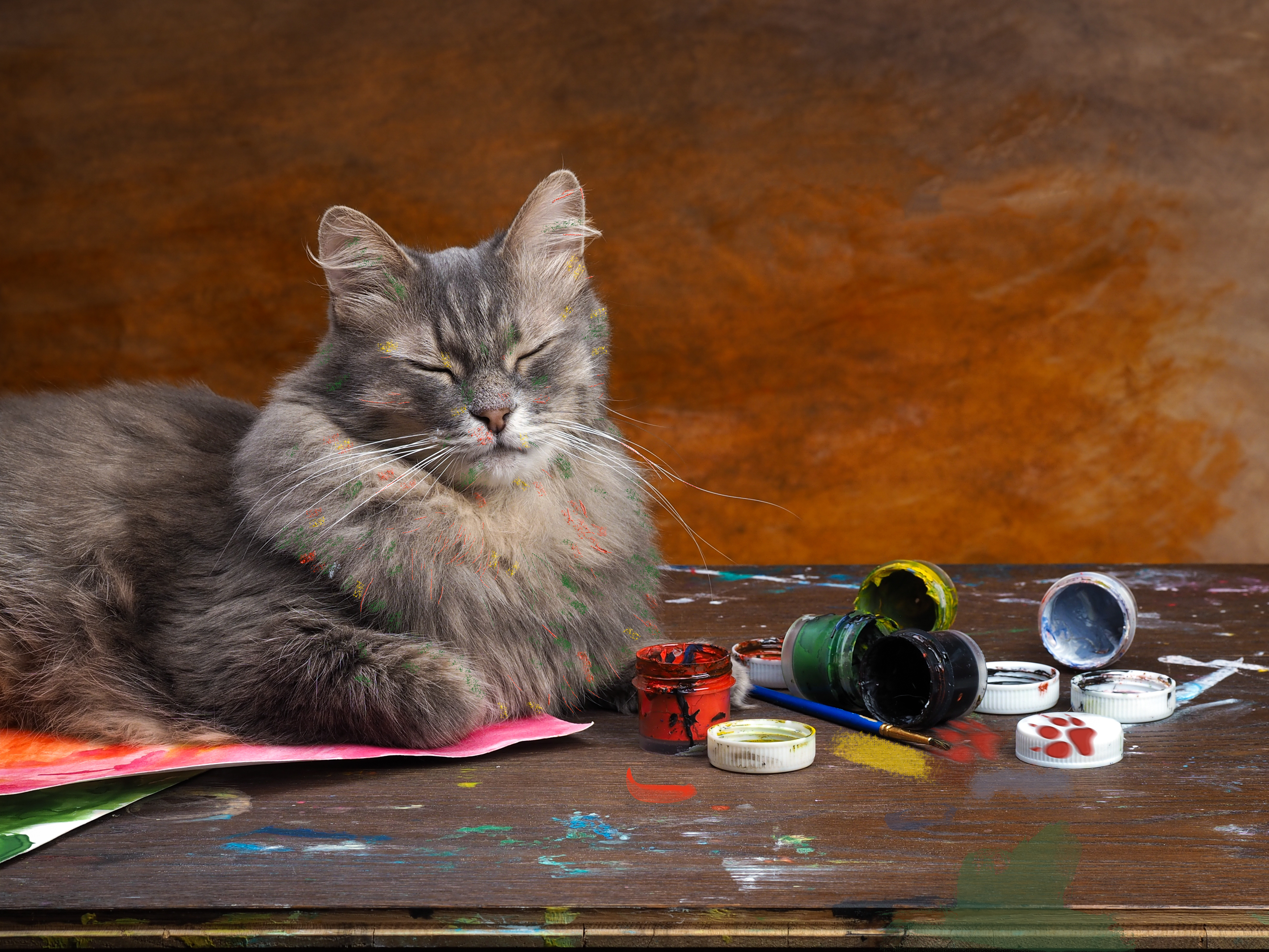 Pinot's Palette Fundraiser for Fix Long Beach: Sunday, July 21, 2:30–5 p.m., 470 Pine Ave., Long Beach, $35 per artist
Remember that silly book titled When Cats Paint? After a couple of glasses, you're sure to do as well as any of the kitty Kandinskys and Kahlos in this ridiculous book. You'll have a great time slapping the colors on the canvas—or whatever they use while sipping a good glass of wine and helping Fix Long Beach make sure that cats—and dogs too, of course—can still paint on paper but not paint the town red breeding kittens. Doors open at 2:30. Tickets are available here.
Adoption event and vet CBD patient-appreciation day: Sunday, July 28, noon–4 p.m., The Circle Long Beach, 1755 Ximeno Ave., Long Beach, adoption fees vary
Visit with adoptable doggies and purchase VET CBD for your pets at a special discount price that day!
Ice cream social fundraiser: Sunday, July 28, 4–8 p.m., Long Beach Creamery, both locations at 222 E. Broadway and 4141 Long Beach Blvd., menu prices and adoption fees vary.
The fantastic team at Long Beach's own artisan ice cream place is offering two scoops of love and support for rescues. They're giving 25% of every goodie purchased to support healing of the #Fosterthe4th dogs and find their Forever Family. The doggies will be there, too, as toppings to the treats!
Fix Long Beach Free DOG Spay/Neuter Clinic, sponsored by Justin Rudd: Saturday, Aug. 10, 8:30 a.m.–2 p.m., Marine Stadium, 5255 E Paoli Way, Long Beach, free spay/neuter for qualifying Long Beach residents, with appointment; free microchips, shots, flea-med doses, dewormers and nail trimmings $10 each—no appointment necessary.
Newborn kittens are the most euthanized pets in shelters, ours included. The best way to stop a flood is to tamp the source, and that's why we're here. Our appointments are fully booked, but you can come for standby at 10:30 a.m. Appointments are available for future clinics—come make one. Full details are available here.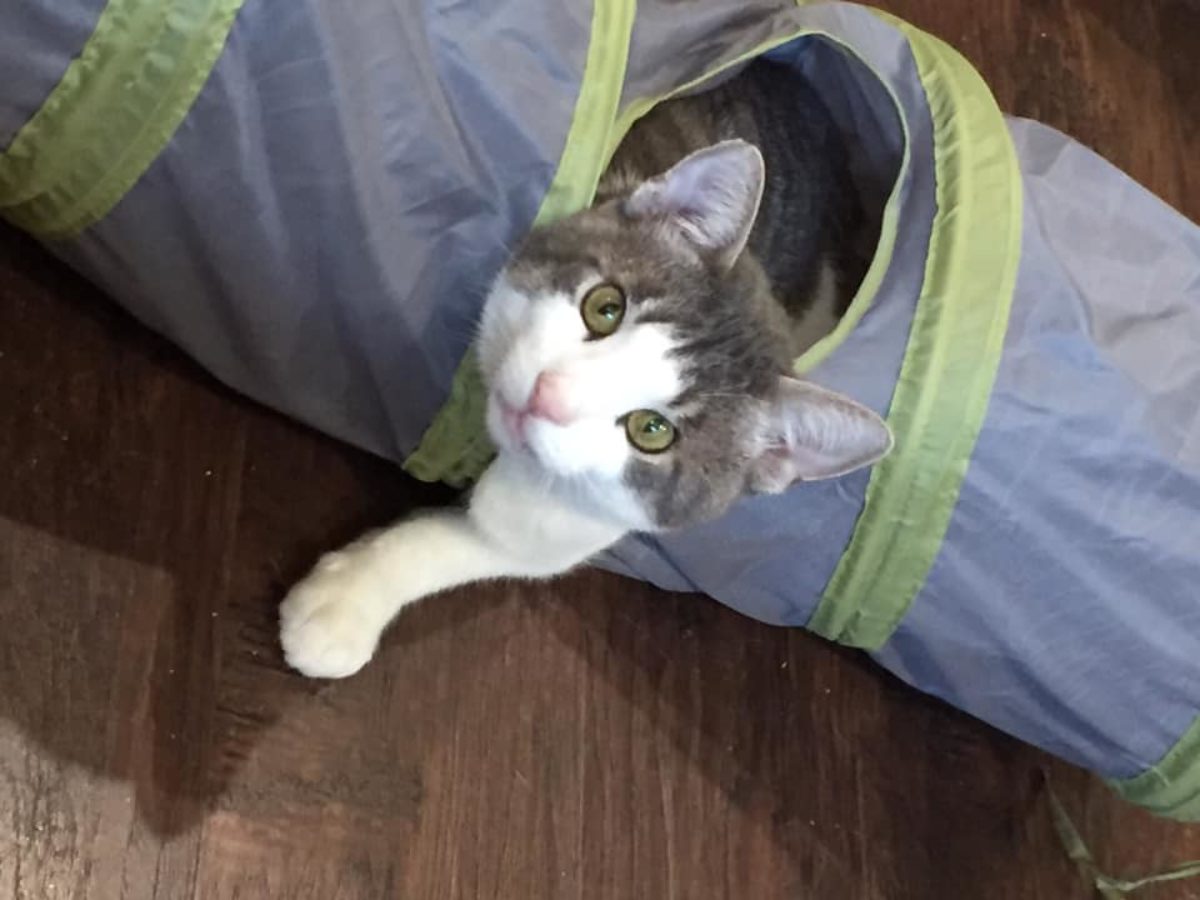 Benny's Big Birthday Bash: Saturday, Aug. 24, 10 a.m.–2 p.m., Camp Run-A-Mutt South Bay, 945 W. 190th St., Gardena, $15 regular admission, $20 for admission and Quartermania
Benny is the little cat who went through hell, was stuck in limbo for a while, and then reached a deserved paradise (you can read his story here.) Benny's paying it forward, back and in every direction he can jump, which are surprisingly quite a few. All proceeds from the event will benefit Benny's benefactors: Helen Sanders CatPAWS and Long Beach Animal Care Services. Tickets are available here.
Drags for Wags, to benefit Sparky and the Gang: Saturday, Aug. 24, 4 p.m., Hamburger Mary's, 330 Pine Ave., Long Beach, $10 donation.
Some of the greatest ladies of the town will put on a show for their very besties—the adoptable doggies at Sparky and the Gang Animal Rescue. Raffles and giggles all evening long!
Ongoing
The Kitten Super Bloom continues, featuring  $20 cat & kitten adoption fees at Long Beach Animal Care and at all @spcaLA locations until fur-ther notice. Check out shelter manager Staycee Dains' video. Again. Visit P.D. Pitchford Companion Animal Village at 7700 E. Spring St., Long Beach at the entrance to El Dorado Park.
Your old towels and blankets wanted and needed at Long Beach Animal Care Services
Stop! Before you toss away the old towels or use them to sop up the oil on your garage floor, consider our shelter animals! gently used hand towels and regular-size ones clean up messes in the kennels and dry off pooches and kitties after baths. Don't forget small and medium-size blankets, too. Cats curl up on them and dogs are warmed and comforted. Drop by the shelter with them and a shelter staff member will help you take them in. Long Beach Animal Care Services is located at 7700 E. Spring St. at the entrance to El Dorado Park, 7700 E. Spring St. No parking fee for shelter guests. Go through the Animal Admissions door that has a banner in the ground to the right.
Bottle feeders needed desperately at shelter, ongoing
This is Jellybean, and he's eating gruel (think 6-month-old baby human in a high chair). He needs help getting all his food in his mouth and then cleaning his cutie-pie face after he's finished eating. Photo courtesy of Long Beach Animal Care Services.
This year's kitten season has been a downpour. Last Saturday, about 40 pets (in one day!) were brought to Long Beach Animal Care Services, and over 30 of them were kittens, many just born. Our shelter and the Long Beach Little Paws Project kitten nursery need help badly and immediately, whether you are an experienced bottle feeder or have never had a cat before. Compassion happens when the rescuing begins—private-message the shelter on its Facebook page with your contact info to help kittens in our shelter, like Jellybean. Please share the post on that page widely. If you're not in our area, your local shelter kittens need your help, too.
Register for Strut Your Mutt Los Angeles
Best Friends Animal Society is teaming up with our partner rescue groups, shelters and animal-welfare organizations to help save the lives of homeless cats and dogs at Strut Your Mutt. Local Long Beach groups such as The Little Lion Foundation are participating, and animal advocates and lovers will be coming from everywhere. Register for the Walk or donate if you have a pet who just won't be walked—cats come to mind. All funds raised go directly to lifesaving programs such as spay/neuter, adoption, and a KITTEN NURSERY! This year's event is on October 26, 2019 at Exposition Park in Los Angeles—all information is available here.
Donations accepted for Pets of the Homeless
Pets of the Homeless' home page gives a self-description as the only organization focusing only on providing food and care for pets belonging to homeless people. Businesses and other organizations across the country receive in-kind donations of food and other needs that the dogs' and cats' human families can pick up at outreach locations. The following Long Beach businesses will accept your donations:
Trendi Pawz, 255 Redondo Ave., Long Beach.
Belmont Heights Animal Hospital, 255 Redondo Ave., Long Beach.
Paw Shoppe Pet Center, Inc., 6416 E. Spring St., Long Beach.
Food and supplies are available at Beacon for Him Ministries, 1535 Gundry Ave. Long Beach, Mondays from 9 a.m. to noon and Saturdays from noon to 3 p.m.; and at Christian Outreach in Action, 515 E. Third St., Long Beach, Thursday from 9 to 11:00 a.m. Donations will be gratefully accepted at these locations as well.
Adopt, adopt, adopt
The following pet-related businesses regularly feature cat, dog and rabbit adoptions. If you're a Long Beach-area rescue and don't see your adoption event listed here, please email [email protected]. Click on the links for each rescue in case of updates or changes.
New: The Farmer's Marketplace of Long Beach will host pet adoptions every fourth Sunday from 9 a.m.–1 p.m., featuring animals from Long Beach Animal Care Services and other rescues. See graphic for information.
Chase Bank, 5200 E. Second St., Long Beach
 Gelson's Market, 6255 E. Second St.
Kahoots Pet Store, 18681 Main St. #102, Huntington Beach.
Pet Food Express, 4220 Long Beach Blvd., Long Beach:
PetSmart Cerritos, 12741 Towne Center Drive, Cerritos
PetSmart Compton, 1775 South Alameda St., Compton
PetSmart Garden Grove, 9835 Chapman Ave., Garden Grove
PetSmart, Long Beach Exchange, 3871 N. Lakewood Blvd., Long Beach
PetSmart Seal Beach, 12341 Seal Beach Blvd., Seal Beach
PetSmart Signal Hill, 2550 Cherry Ave., Signal Hill
Unleashed by Petco, 600 Redondo Ave.
Support our journalism.
Hyperlocal news is an essential force in our democracy, but it costs money to keep an organization like this one alive, and we can't rely on advertiser support alone. That's why we're asking readers like you to support our independent, fact-based journalism. We know you like it—that's why you're here. Help us keep hyperlocal news alive in Long Beach.