Today, we're just going window shopping. Leave your money at home; we're just a gaggle of looky-loos wandering around town looking for a house we wish we lived in, with a little expert advice on where to find the coolest and most coveted homes in town. You might have some favorites of your own, but over the coming months, I'll be asking some housing design experts to share their favorite residences in Long Beach, a city renowned for its diversity of architecture.
I'm starting with Jan van Dijs a developer and builder who's designed and preserved some of the city's most beautiful buildings. It's a long list, but it includes the Art Theater (which he owns with his wife Kerstin Kansteiner, who, further, owns Portfolio Coffeehouse and Berlin Bistro, both on Fourth Street), Pine Avenue's Masonic Temple, the Ebell Theatre and Lofts, Long Beach Ronald McDonald House, the Royal Palms Apartments, and Temple Beth El, Temple Beth Sholom, and Temple Israel of Long Beach.
"I have two favorites," he said, which is the same way I feel about my two kids.
"They're both Mid-Century Modern homes," said van Dijs. "One is the Edward Killingsworth Marina Tower model on Ocean Boulevard in Bluff Park. It's awesome. It's beautiful. You walk inside and it's 1959 California. It's been beautifully restored by Ted and Kelly Hyman."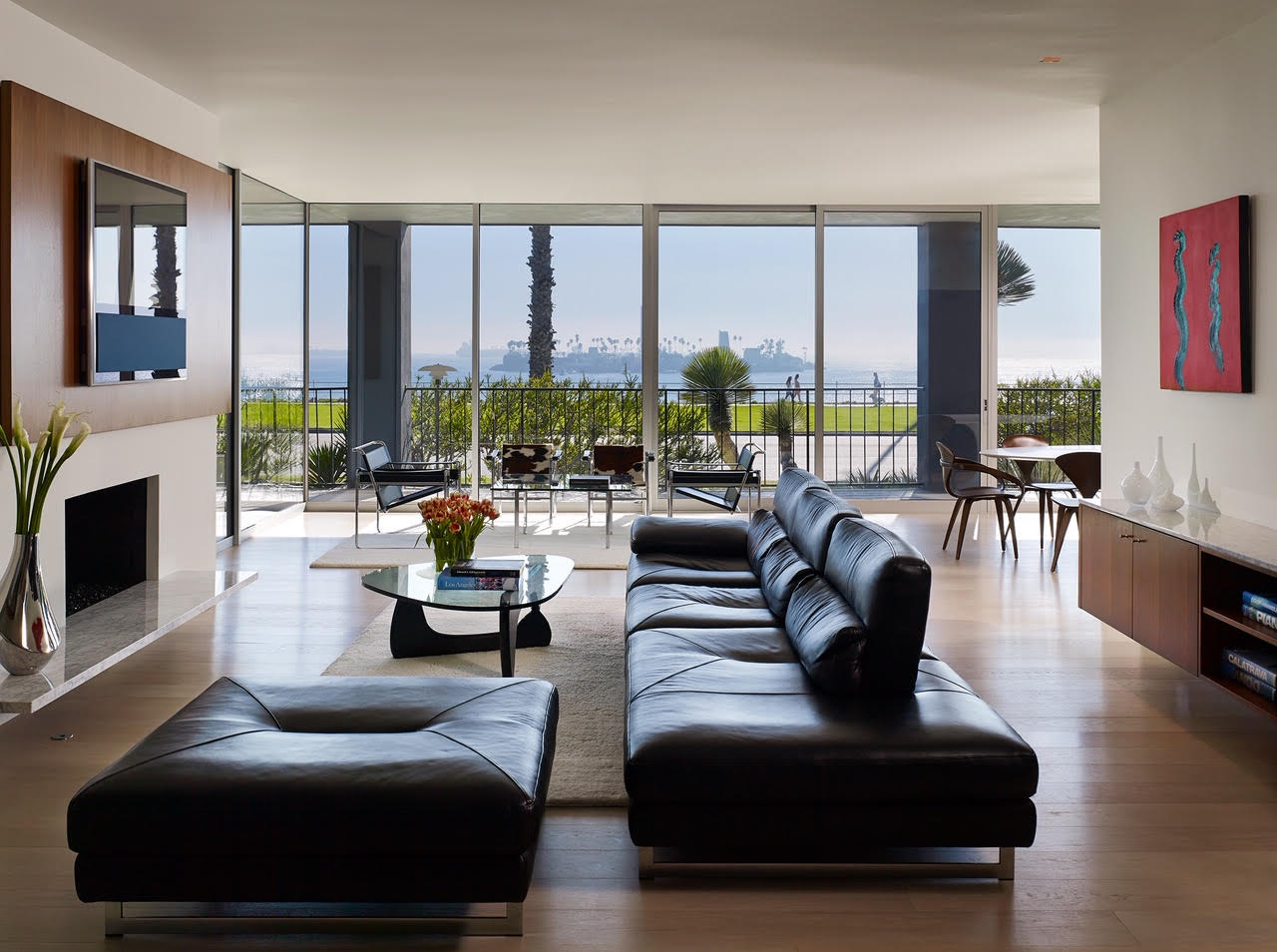 Ted Hyman is a partner with the mammoth architectural firm ZGF Architects. "I had driven by the Killingsworth house for 25 years," he said. "Purchasing it was a thrill."
When he first saw the interior it was in really bad shape. As a model for an apartment home, it wasn't built to last.
"The house had no insulation, no flashing, the floor was rotted and I knew the roof leaked," said Hyman. The leak was discovered during one rainy Thanksgiving. "It was just a tar paper roof, there was nothing left of it."
The previous owners had pretty much un-Killingsworthed the place, installing stock cabinetry and slapping plywood where glass walls and windows once were, perhaps to give more privacy, which is anathema to mid-modern philosophy.
"After you've lived here for a while, you lose the feeling that people are looking in," said Hyman. "In fact, it's more that you're looking out at the people."
He and his wife, who Hyman said had taken on the role of general contractor, had all of the windows in the house replaced, and even added one, to the delight of Killingsworth's widow Laura, who praised the additional glass, telling Hyman, "you must be channeling Ed." (Laura died on June 2, at 95.)
The Hymans also moved a wall in the kitchen, opening it up to the rest of the house. "When Laura saw it she grabbed my wife and said, 'This is what I wanted for the house' and my wife just started bawling."
The home is unique in the city, built in 1959 as a prototype for an apartment that was to be part of a proposed 12-story, 44-unit Marina Tower building at 3065 E Ocean Blvd. The Tower plan was abandoned due to poor early sales—presale units were offered at an extravagant $57,000 to $76,000—and the project ran afoul of Bluff Park preservationists.
The model home is all that remains. "It wasn't supposed to be a permanent house," said Hyman. "But it works, magnificently."
Rafael Soriano house at the Lagoon
Van Dijs' other favorite residence in Long Beach is the so-called Kimpson/Nixon House at 380 Olena Ave., in Alamitos Heights by the Colorado Lagoon.
"It's not in Park Estates or some fancy neighborhood, that's the thing about it," said van Dijs. "It's just in a normal neighborhood. And it's designed by Raphael Soriano."
It is! Soriano is one of the most influential of the mid-modernists, and his works have become exceedingly rare, with only a dozen of his 38 structures still extant. The Kimpson/Nixon House is the sole Soriano in Long Beach.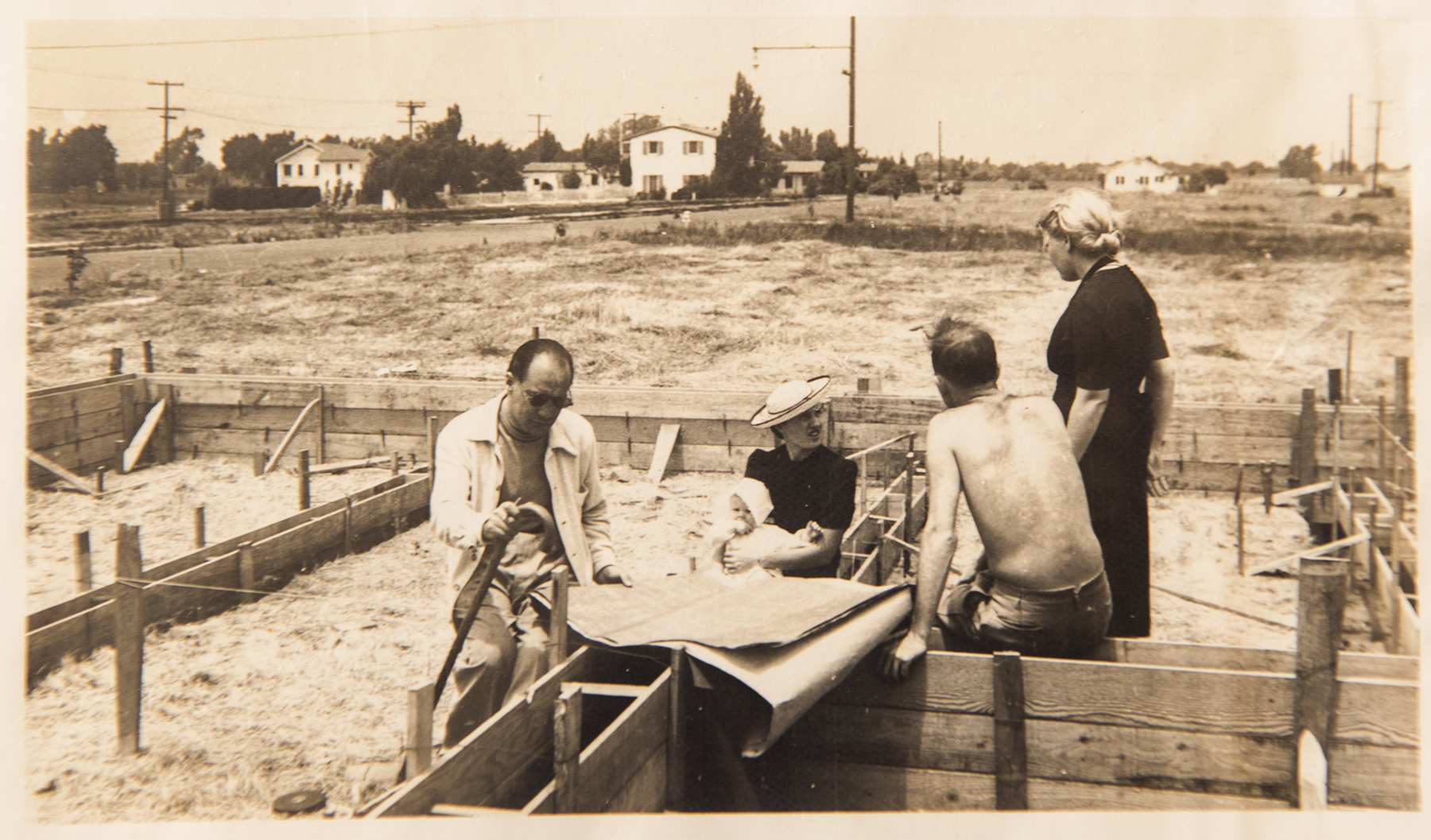 The home was built for Dean and Marion Kimpson in 1939, and the couple quickly moved out, selling it to Howard and Gladys Nixon for $10,000 cash. Gladys lived in the house for more than 60 years before Alan and Stephanie Pullman bought it.
Alan is founding principal and architect at Long Beach's Studio One Eleven. He said he knew the house would be his one day, and when it came on the market in 2012, he made an offer of $731,000, $31,000 above the asking price.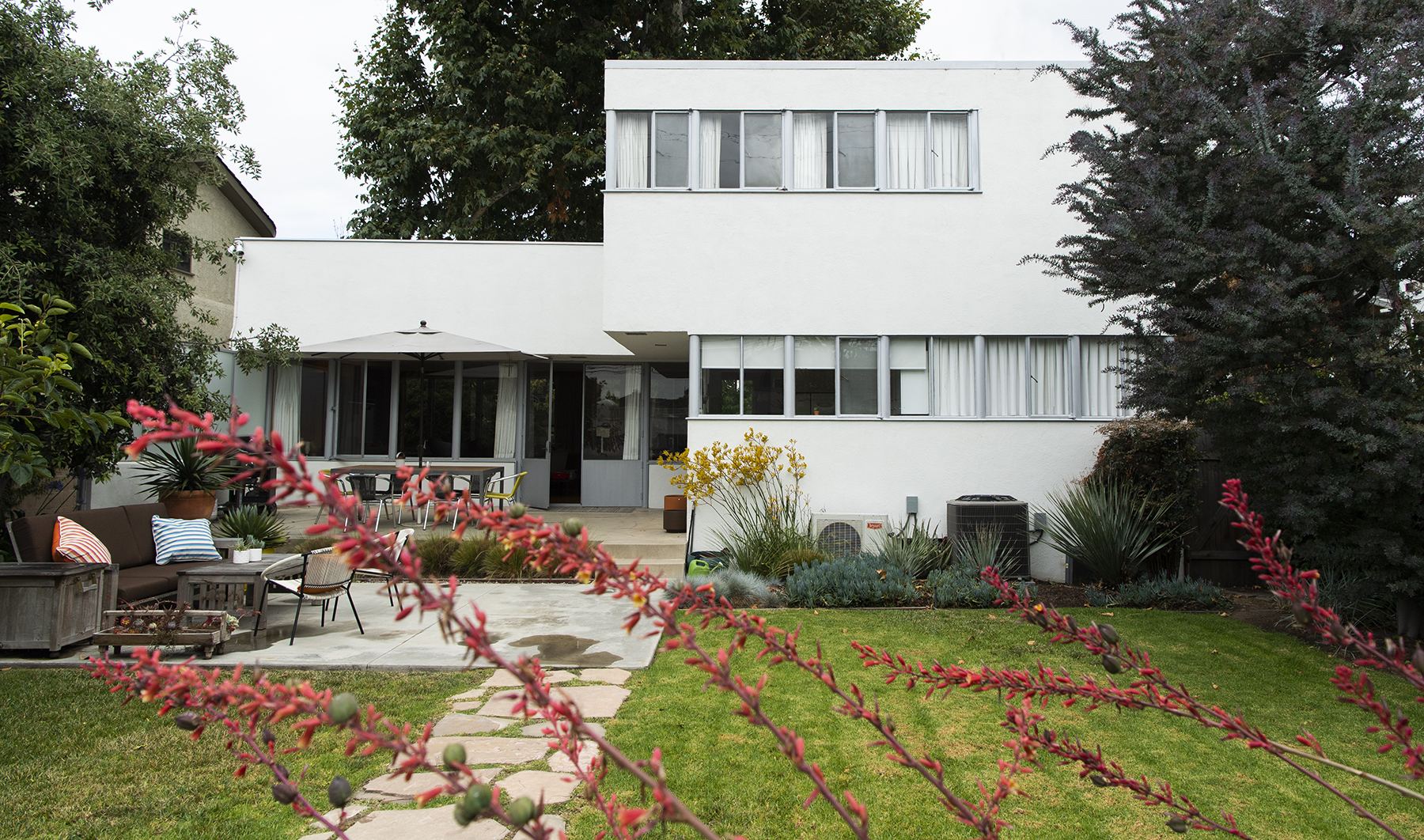 And, as the Hymans did with the Ocean Boulevard house, the Pullmans set about to meticulously restore their home that they shared with their twin daughters. One nice touch is the restored staircase that was originally red linoleum and had been carpeted over. Alan found some red linoleum and brought the staircase back to its original condition.
"Soriano was known for his use of steel," said Alan. "But the country was ramping up for World War II and steel was becoming scarce and expensive. He had worked with the architect Richard Neutra, and Neutra used wood with aluminum paint to replicate the look of steel, so we used that paint on the window frames."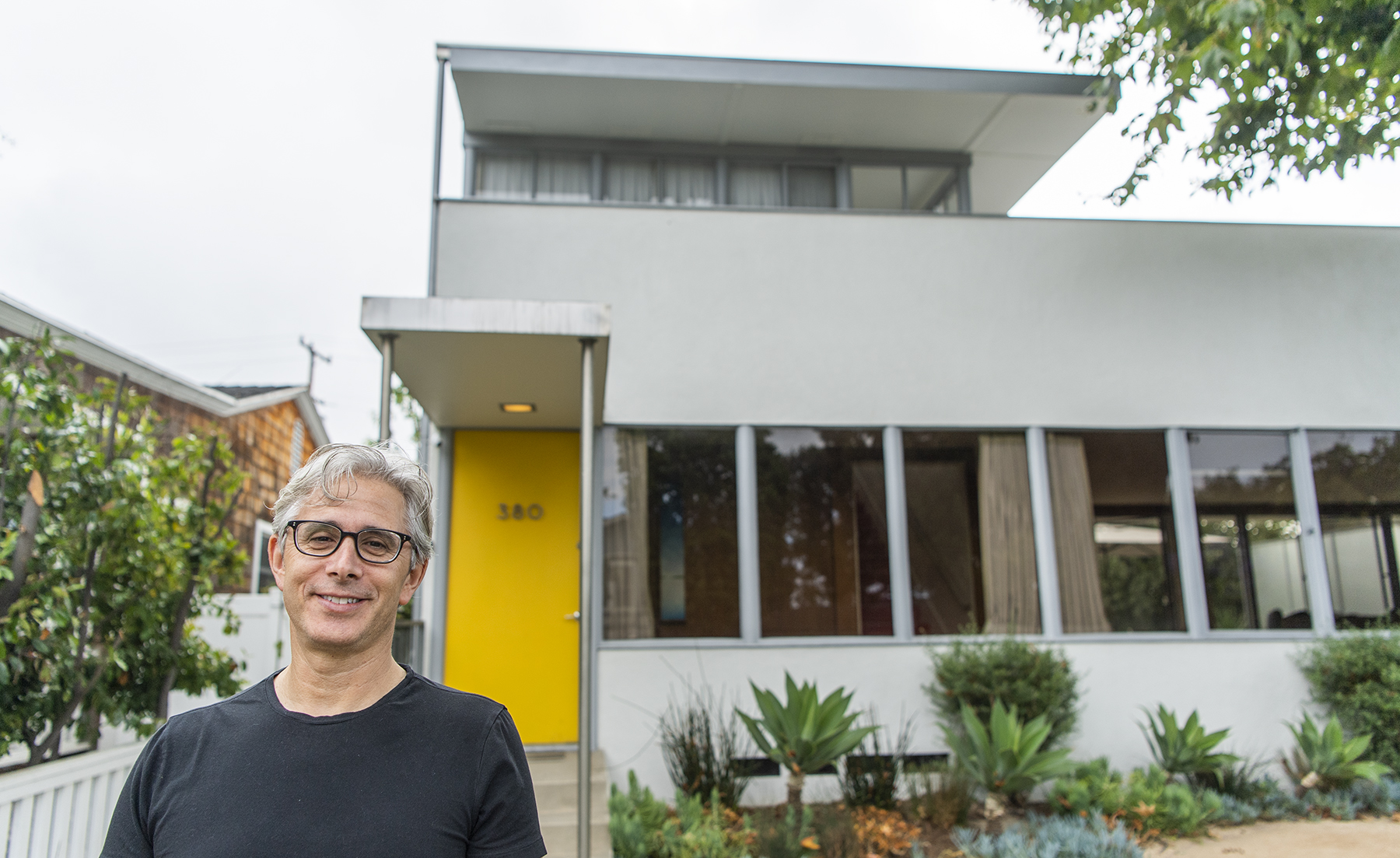 Besides its flat roofs and linear design, Soriano's hallmark was his use of windows running in horizontal bands, and the Pullman's house has an impressive ribbon of casement windows on both floors, as well as transparent doors, allowing the natural light to pour into the house, filtered by a giant sycamore in the front yard.
"The house is only about 1,500 square feet, but it seems larger because of all the light," said Pullman. "And all the windows, giving great views of the park, the lagoon. I'm from New York, so living in this house is like the California Dream. It's the true essence of mid-modern: bringing the inside out and the outside in."