Roughly two-thirds of Long Beach voters have indicated that they would support a $385 million bond initiative on the November 2020 ballot that would fund affordable housing and homelessness initiatives, according to a recent poll of likely November 2020 voters conducted throughout the city.
The poll, part of the "Lift Up Long Beach" campaign to address the housing crisis, was conducted last month by leading San Francisco-based polling firm David Binder Research from a sample size of 600 likely November 2020 voters from across the city. The results showed that 69% of males and 60% of females would support a city-issued bond to address homelessness among seniors, veterans and people with disabilities.
In an interview at the Long Beach Post newsroom Friday, 9th District Councilman Rex Richardson, who is leading the effort, said the results show that residents are ready to help find a solution.
While some parts of the city showed more support for the measure than others, Richardson said no area dropped under the 50% threshold.
"The main takeaway here is that now we know that the single most important thing that we can do as a city is to add (housing) capacity and make a difference in the lives of people on the brink of homelessness as well as those who experience homelessness," he said. "The fact that we now have a poll showing that two-thirds of voters would support this is a big, big deal."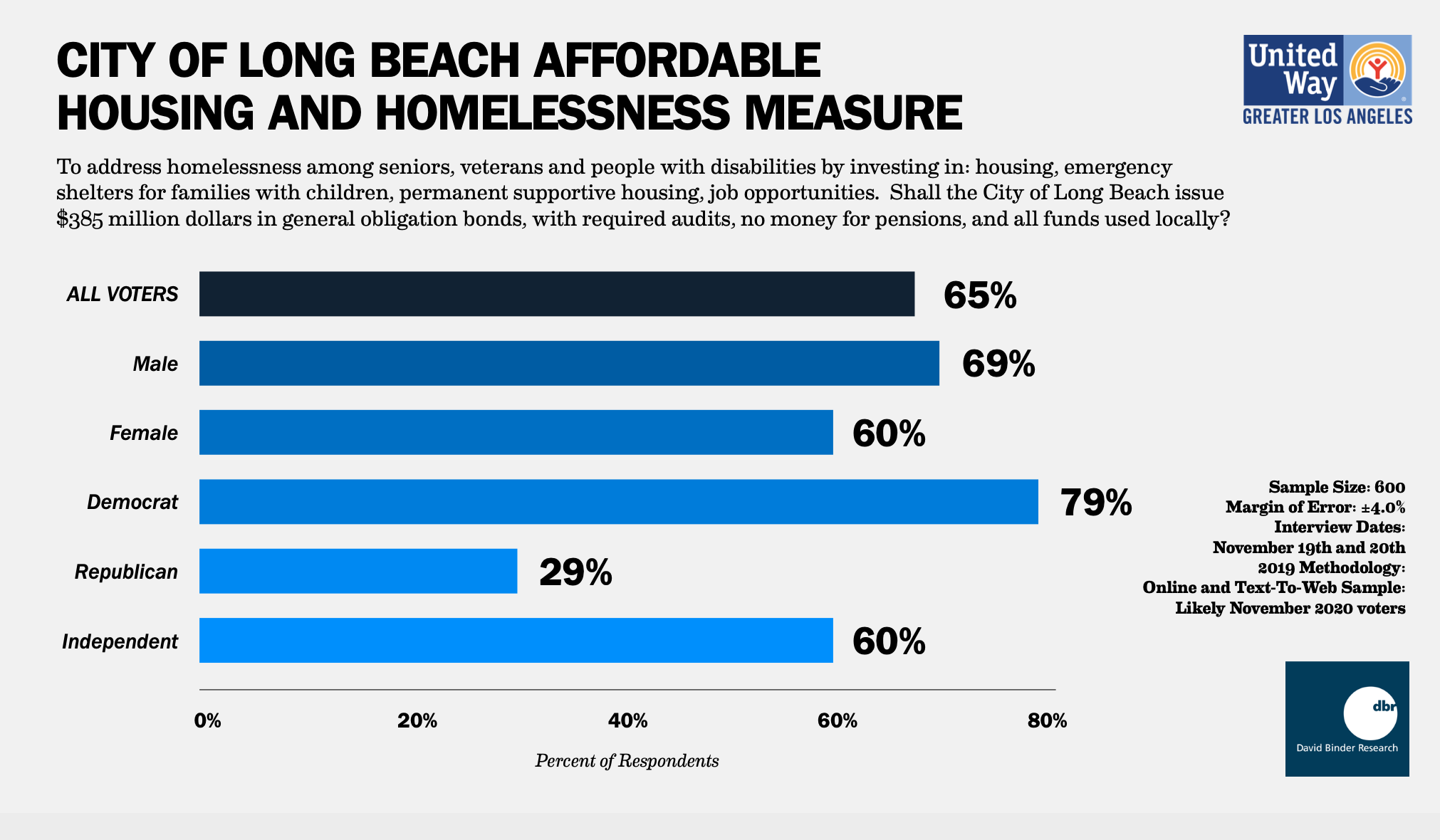 The city's 2019 homeless count showed that 1,894 homeless people were sheltered or unsheltered, for an increase of 2% compared to 2017. While Long Beach has fared better than other cities in the region, the numbers don't take into account the thousands of families that are in danger of falling into homelessness, said Andy Kerr, co-chair of the Everyone Home Long Beach Task Force on homelessness and member of the Los Angeles County Measure H Citizens' Oversight Advisory Board.
A report last year from the Everyone Home Task Force showed that nearly 4,000 individuals and families experience homelessness each year and roughly 20,000 households are precariously housed in Long Beach. The report called for more than $220 million in funding for efforts that include expanding the number of shelter beds, assisting tenants in relocation and building more than 2,000 low-income housing units.
"We have tens of thousands of people just barely able to put a roof over their heads, so this is really the tip of the iceberg," Kerr said. "The good news is that Long Beach people realize there's something structurally wrong with how we look at housing and that we need some big solutions. And we can't depend on HUD (the Department of Housing and Urban Development). We have to come up with those solutions ourselves."
If passed by voters, the $385-million city-issued bond would be subject to audits and could not be used for unrelated areas like city pensions, Richardson said.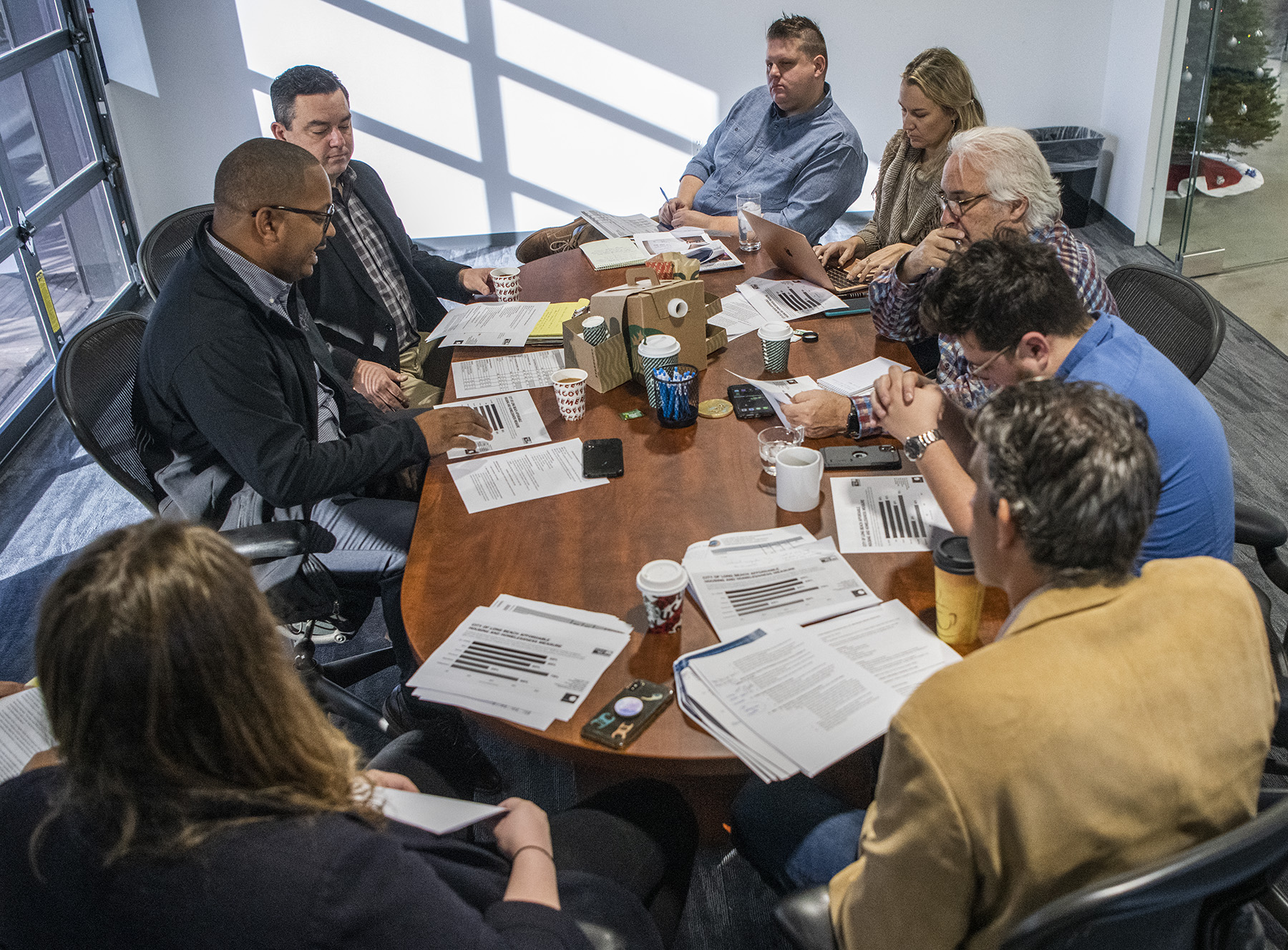 He said the money would go to efforts including building affordable and permanent supportive housing, emergency shelters, job opportunities, affordable student housing and possibly converting blighted motels into housing for the homeless, which the city of Santa Ana did last year.
Richardson noted that Long Beach has lost roughly $23 million a year in affordable housing funds with the loss of its redevelopment agency. The city will need its own dedicated funding source if it truly wants to tackle its affordable housing  crisis, he said.
Voters next year will also also consider a permanent city sales tax increase, as well as a possible proposed Transient Occupancy Tax increase to fund arts education and renovations for the Long Beach Convention and Entertainment Center.
However, Richardson said he's not concerned about possible voter tax fatigue since residents have made it clear that housing affordability is a top concern.
"Voters clearly know we need a real solutions to our housing crisis, and they want to see that we have a plan," he said.
In January, the Long Beach City Council is expected to consider placing the measure on the November 2020 ballot.