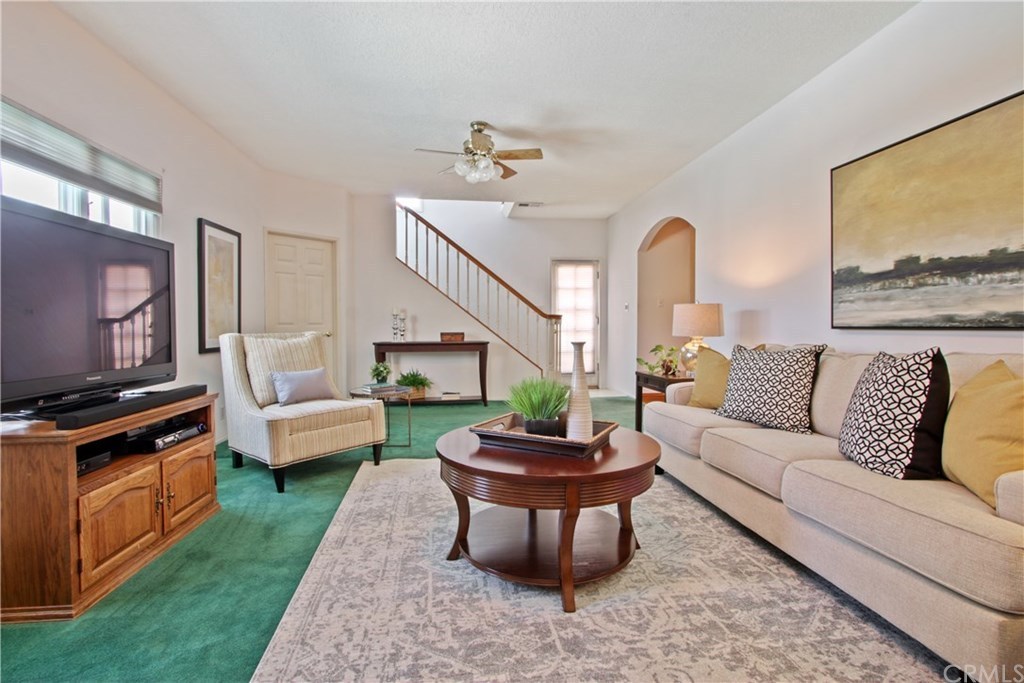 Searching for a mid-range home? Don't overlook Artcraft Manor
It's difficult to even guess what constitutes a starter home these days in Long Beach, where the median household income is just over $60,000, which is enough to get you somewhat perilously into a $335,000 home, and well short of the nearly $600,000 median price for a house here.
A starter home in the post-war years of the 1950s and into the 1960s was something just about any middle-class family (and those have become as rare as a cheap 1950s starter home now) could afford.
Even in my sweet, short lifetime, the then-new homes built for new families in Los Altos, the Plaza, Lakewood and much of East Long Beach were purchased by Baby Boom clans with  Dad working at Douglas, the shipyards or the port, while Mom stayed at home and the new, young neighborhoods were swarming with kids.
Those houses still exist, but today you're looking at homes that are priced upward of $700,000. Think of them now as mid-range houses.
The seldom-mentioned Artcraft Manor, named for its builder's company, is one of those niche post-war tracts that popped up in the waning years, and on into the wake of, the second World War. Early sales pitches were directed expressly at war workers and Army and Navy personnel, giving them a shot at purchasing a two-bedroom, one-bath house for $4,600, with a $250 down payment. Today, that barely covers the price of lightbulbs for the house.
The Traffic Circle neighborhood is shaped like a baseball home plate, with Hathaway and Redondo avenues bordering its west side, Los Coyotes Diagonal and Clark Avenue on the east side and Willow Street at the north.
Between Stearns and Willow streets there is a reemergence of Belmont Shore street names: Roswell, Termino, Belmont, Mira Mar, and there are an unusual number of duplexes built in the Manor west of Lakewood Boulevard.
Getting in at the bottom end, the least expensive current listing in Artcraft Manor is a perfectly pleasant four-bedroom, two-bath house at 4514 E. Lavante St. on a right-handed batter's outside corner of the home plate.
The 1,300 square-foot bungalow on a 6,000 square-foot lot has good-sized bedrooms, one of which has double French doors leading to the backyard. The kitchen is on the smallish side with newer cabinets and appliances. This is plenty of house for a first-time buyer, or even a veteran buyer with an expanding family.
If your family is really exploding, you could always consider the priciest home in the area. Though not in Artcraft Manor proper, it's just a quick hop to the east in the fancier-sounding Artcraft-adjacent neighborhood of Stratford Square. The monster of a home at 2481 Terraine Ave. is a crazily added-on five-bedroom, four-bath 3,058-square-foot faux mansion that really stands out in a neighborhood of 1940s-50s-style of mostly lightly upgraded tract houses.
Is it freeway close? It is. The accompanying real-estate verbiage boasts that there are "NO HOMES ACROSS THE STREET." Rather, there is a thicket of bushes across the street, which blocks the views and perhaps the noise of the Bellflower Boulevard offramp from the 405 Freeway. The price tag? It's offered at $920,000. Let's keep looking, shall we?
The balance of the half-dozen homes currently on the market run the rather tight gamut of $670,000 to $789,000.
The higher listing is right in the middle of the Manor, and it's a beautiful three-bedroom, two-bath, two-story home at 2282 Termino Ave. At $789K, it's a good price for a house that could go for a million bucks in nearby Los Altos. It sports a large family room with a brick wood-burning fireplace, large bedrooms, a bath with a spa, central air and heating and a large swimming pool in the backyard that comes with a diving board! You just don't see diving boards anymore, thanks to fun-hating insurance companies, but there's one here, which totally justifies the price of the house.
Finally, there's a $699,990 house, for those of you with a price ceiling is $700,000, at 4951 E. Los Coyotes Diagonal. A couple of noticeable things: It's got two bedrooms that are big, as you might expect given the home's 1,377 square-feet of living space, which is more than enough to accommodate three bedrooms. And if you want to add on, there's a ton of room in the backyard on the oversized 7,327 square-foot lot. Or, if you'd prefer, you can always drag out a pitching wedge and work on your short game.
Put this attractive house in the quieter interior part of Artcraft Manor, rather than being on the busy Diagonal, and its value goes up by $70,000 or so. Still, it's on a frontage road which gives you some physical protection from the traffic, if not from the noise and soot.
Support our journalism.
Hyperlocal news is an essential force in our democracy, but it costs money to keep an organization like this one alive, and we can't rely on advertiser support alone. That's why we're asking readers like you to support our independent, fact-based journalism. We know you like it—that's why you're here. Help us keep hyperlocal news alive in Long Beach.