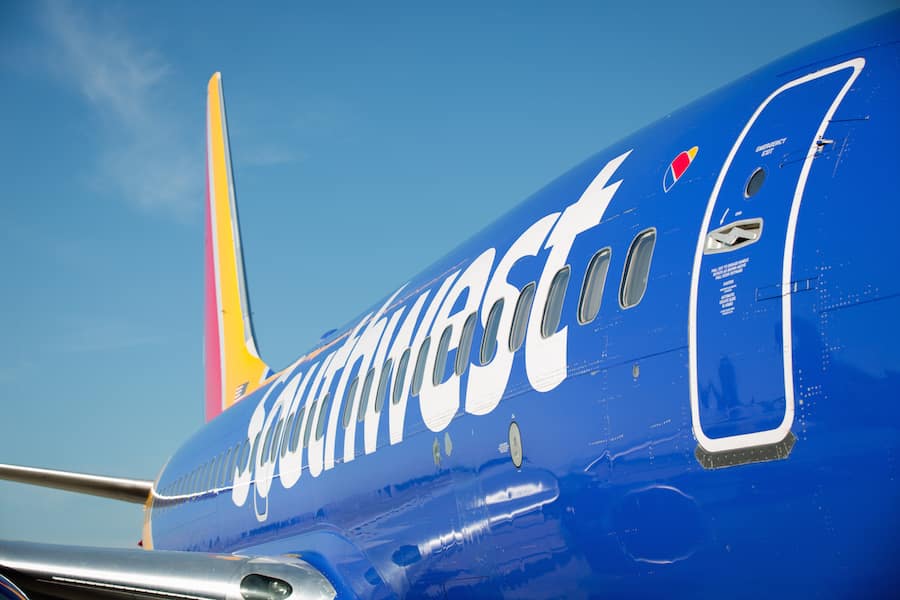 The open flight slots created by JetBlue's decision to downsize its operations at Long Beach Airport may not be vacant for much longer.
An internal email obtained by the Post, sent from City Manager Pat West to the mayor and members of the City Council, said that the 10 slots that were officially vacated last month by JetBlue had been offered to two of its competitors at the airport: Delta Airlines and Southwest Airlines.
One flight slot is equal to one takeoff and one landing per day.
"We expect Delta and Southwest will accept our offer," West wrote. "Destinations will be announced by the air carriers at a later date and service to those destinations could begin as soon as October 1."
With JetBlue pulling back, who could fly more out of Long Beach Airport?
An airport spokesperson said that Delta and Southwest had reached out about the available slots and the number they'd like to acquire after they were freed up last month.
According to West's email, Delta was offered four permanent slots and Southwest was offered three permanent slots and three supplemental slots. Supplemental slots are available on an annual basis after the airport conducts its annual noise budget analysis. Over the past few years, officials have determined that additional flight slots could be awarded partially because of the decrease in noise provided by newer, quieter engines.
JetBlue let go of three supplemental slots as well as seven permanent slots when it announced last month it was scaling back slot occupancy at Long Beach Airport. The announcement came just over four months after the City Council voted to amend usage thresholds needed to be met by airlines to maintain their flight slots at the airport.
The November 2018 vote raised minimum flight slot usage to 85% annually, roughly six flights per slot, every week. The new rules included a mechanism for the city to penalize airlines for not meeting periodic usage quotas, including stripping them of underutilized flight slots and barring airlines from entering future processes to acquire new supplemental slots.
JetBlue had been on track to fall short of that marker and instead opted to give back the slots after the city issued a letter to the airline warning that it was on track to fall short of meeting the new usage requirements.
UPDATE: JetBlue to give up 10 flight spots after city threatens penalties
If the airlines were to accept the city's offer, Delta would grow its permanent presence at the airport to eight flight slots per day and Southwest would grow to five permanent and seven supplemental slots, giving it a total of 12 slots daily.
JetBlue would remain the airport's largest tenant with 24 flight slots. However, because of its reduced flight volume prior to the announcement it would relinquish its slots, city officials said JetBlue's operation volume would remain about the same as it is now.
It is unclear if the proposed slot allotments will impact the destinations offered by Delta and Southwest. Currently, Delta services Salt Lake City out of Long Beach and Southwest flies to a handful of cities including Las Vegas, Oakland, Sacramento and San Jose.
Representatives from Southwest and Delta did not respond for comment.
Jason Ruiz covers City Hall and politics for the Long Beach Post. Reach him at [email protected] or @JasonRuiz__LB on Twitter.
Support our journalism.
It's been one year since the Long Beach Post began asking you, our readers, to contribute to keeping local journalism alive in the city.
Thousands have contributed over the past year giving an average contribution of $12.39 a month.
Please consider what the news and information you get every day from the Post means to you, and start a recurring monthly contribution now. READ MORE.