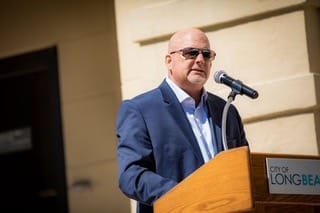 Tenant relocation policies: Are they good for both sides?
People Post is a space for opinion pieces, letters to the editor and guest submissions from members of the Long Beach community. The following is an op-ed submitted by Mike Murchison, founder and president of Murchison Consulting, and does not necessarily reflect the views of the Long Beach Post.
On Tuesday, April 2, the Long Beach City Council will be reviewing the staff report from Development Services regarding a proposed ordinance on tenant relocation/tenant rights policies. This lengthy report was an 18-month review of various cities (in and out of California), which have already implemented such policies.
Nowhere in this report could I find any indication that the information provided was anything more than a checklist of what policies those cities have adopted, nor was there any research to indicate that any of the policies passed have been effective. Quite frankly, these cities seem to be experiencing a variety of seemingly negative impacts due to these policies.
As an example, San Francisco, Los Angeles and Santa Monica are seeing a reduced number of rental units being made available each year and a lower rate of improvements to those units. This is all because with a rent cap, the property owners cannot afford to buy, build and renovate properties to the extent needed, which leaves the tenants living in outdated properties.
In the report, staff is also recommending a form of Just Cause Eviction policies that would trigger tenant relocation payments.  What the report say is that if you want to get rid of a problem tenant then you need to go through a long, laborious and costly legal process or pay tenant relocation. This could lead to the property owner's inability to get rid of problem tenants, thus putting other tenants at risk.
The report also indicated most rental property owners in Long Beach are long-term owners who fall within the category of owning three- to 10-unit buildings.  These owners should be protected from any tenant relocation policy because they take pride in consistently investing in their units by proactive upkeep, and they tend to have long-term tenants. A tenant relocation payment policy would impact them fiercely.
It's prudent to remember these people are the ones who pay the property taxes, homeowners insurance, and the investment costs for any maintenance issues that arise, which results in the hiring of local contractors to do the work, which further generates local spending. These types of owners are vastly different than the investors who come in to buy an entire building and renovate it, displacing the tenant base, and then increasing rents to market value before flipping the property.
This issue came to light because in 2017 and early 2018, there was a rush of investors wanting to buy and renovate apartment buildings, especially in the Downtown area. This caused an emotional outcry from tenants rights groups complaining about tenants receiving 60-day notices to move out in order for the building to be renovated. It should be noted, however, there is no statistical data that indicates this was a citywide concern during that time period.
We have seen in the past with other hot topic policy issues (minimum wage and Styrofoam ban) that the council has directed that there be robust discussions involving city council committees, and/or commissions for the public to weigh in on. This is a precedent that has not been followed with the tenant relocation policy.
Overall, Long Beach has made great strides and through elected leadership and city management, we are seeing the fruits of their labor with all of the new apartment dwellings being made available. It is an exciting time in our city, although we have to be careful that we don't enact damaging policies that would threaten this economic boom. These proposed rent control policy recommendations would do just that.
We can find a middle ground that works for all, but we need to take a step back and engage more stakeholders in these conversations. There are thousands of people that have invested in our community as a way of life and for their retirement, who are responsible property managers/owners; let's also not forget about them—they are part of the fabric of our community.
Support our journalism.
Hyperlocal news is an essential force in our democracy, but it costs money to keep an organization like this one alive, and we can't rely on advertiser support alone. That's why we're asking readers like you to support our independent, fact-based journalism. We know you like it—that's why you're here. Help us keep hyperlocal news alive in Long Beach.