The 10 Worst Decisions in Long Beach History


Click here to find your copy of the July print edition of the Long Beach Post.
1:15pm | The present is created by decisions of the past, and Long Beach currently stands as it does in large part because of the decisions made by government officials, community stakeholders and residents over the course of the city's history.
More than three years ago we asked our readers to share with us those decisions that they believe have negatively impacted the city's standing, both currently and in the foreseeable future. In June, we again posed the question.
We are revisiting the topic not to pick at the scab, but to spark debate and provide a forum for citizens to share their opinions on how policy decisions might be better handled in the future.
It is also an effort to determine whether our perceptions or values have changed since 2008.
From missed opportunities to poor planning to just plain bad judgment, we asked you where you think the city of Long Beach has dropped the ball. And while not an exercise in playing the so-called "blame game," it is important to note that it is not just politicians and bureaucrats, but also business executives and owners, and even some well-meaning community groups, who in many cases collectively shoulder at least a portion of the responsibility.
Here, in no particular order, we present to you the 10 worst decisions in Long Beach history as of 2011 …
Building the Breakwater
Long Beach has always immersed itself in its role as a seafaring city. But the economic strength the city has derived from the Pacific Ocean has also influenced many decisions that have adversely affected the populace.
Once a surf mecca, a breakwater built during World War II to protect the U.S. Navy's fleet has stripped the local coastline of its once famous waves.
It continues to protect low-lying coastal neighborhoods and port facilities from flooding and ocean surges, but the combined San Pedro and Long Beach breakwaters have stolen one of the greatest natural assets in these two coastal communities.
Ongoing is a movement driven in part by the Surfrider Foundation to reconfigure the breakwater. That effort is currently being held up due to funding shortages at the U.S. Army Corps of Engineers, which must complete a feasibility study. Until that study is complete, efforts are at a stand-still.
'Crackerbox' Apartments
Long Beach has many typologies of apartment buildings, from 1920s vintage fourplexes to the tall point-towers downtown, but none have drawn the public's ire as have the apartment buildings developed largely during the 1970s most commonly known as "crackerboxes."
The product of non-existent development standards, poor planning and resourceful developers, these apartment buildings put greater pressure on neighborhoods already lacking the infrastructure and community to support the existing residential population.
These new developments spread like wildfire because homeowners saw great monetary value in selling their properties to these developers, who had a proven, cost-effective building typology that was sure to lease. By the time public resistance mounted, the damage was done.
Missing out on the Kroc Center
Sometimes the worst decision is to not make one, which appears to be the situation with Long Beach's failure to develop the Kroc Center just a year ago. It would have been a massive community facility the size of a Costco featuring everything from a library and auditorium to a pool, soccer fields and basketball courts.
Long Beach was selected to be among over a dozen cities to share a more than $1-billion gift from Ray and Joan Kroc in partnership with The Salvation Army to develop youth centers for impoverished communities.
The Hamilton Bowl stormwater retention basin was to be the site due to its large size and proximity to a large youth population. But after a four-year campaign was unable to raise the required $15 million in matching funds, the Western Territory Headquarters of The Salvation Army pulled the plug on the Long Beach Kroc Center.
The Salvation Army cited a host of reasons for backing out, including concerns about liability from building in a flood control facility, escalating construction costs and unsatisfactory fundraising.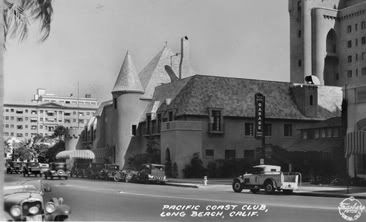 Destruction of Historic Structures
Erasing history has been a common pastime for Long Beach. Consider the incremental removal of vintage bungalows in Bluff Heights for condominium development or the block-clearing downtown for shopping centers and large residential developments.
While the destruction of historically significant structures was often made in the name of "progress," in many cases they were replaced with nothing more than parking lots. Such is the case of the Jergens Building at the southeast corner of Ocean Boulevard and Pine Avenue.
Efforts to push against removing Long Beach's built heritage have grown with new historic districts protecting neighborhood fabric and adaptive reuse projects like the Walker Lofts and Fourth+Linden. But the trend has not ceased. Blocks of North Long Beach along Atlantic Avenue are being raized by bulldozers to make way for economic development, while historic homes are being consumed in Belmont Heights to create mini-mansions.
City Place
As the century turned, Diversified Development Realty controlled the future of downtown Long Beach, developing both the Pike and City Place, the latter of which replaced the Long Beach Plaza urban mall. The two new shopping centers were to be the north and south anchors of a rejuvenated downtown, but instead, like the Pike, City Place has not met the community's expectations for urban shopping.
Rather than high-end, or even middle-market retailers, the replacement shopping center is anchored by Wal-Mart and Ross Dress for Less, with wig shops and military recruiters in-between. Furthermore, the architectural character is a generic art deco applique featuring the unwavering use of cement plaster.
Though it is centrally located in the downtown core, City Place falls far short of creating a vibrant urban environment.


Squelching Creativity
Creativity is often not pretty; one person's graffiti is another's street art. When it typically takes more energy to maintain an art organization than to establish one, the expedient path for people answerable to bureau managers, elected officials and voters is often too clear.
To build new condominiums downtown, the Redevelopment Agency bought and removed Broadway Studios, the last remaining artist colonies in Long Beach. One of the most significant independent bookstores in Southern California was closed, as was Long Beach's largest camera store.
This downtown arts community has been stifled by a desire to name it and create a city plan for it, which succeeded only in raising property values and, subsequently, rents that chased away many of those building the creative community. With just about every burgeoning creative cluster or unique entrepreneurial community, there is a desire to label it and for people to take credit for its yet-to-be-seen success.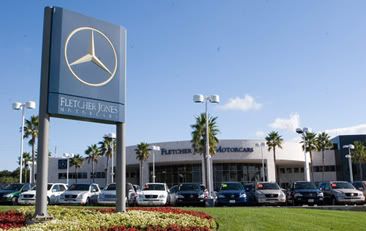 Exodus of Car Dealers
With the exodus of the major car dealerships to Signal Hill, Long Beach has lost and continues to lose sales tax revenue. Its location along the I-405 Freeway between the 605 and 710 freeways and numerous large empty parcels has made the small city ideally suited for large scale freeway-oriented development like auto sales and big-box retail.
When California voters passed the anti-property tax initiative Proposition 13 in 1978, competition heated up between municipalities, which needed to offset the revenue loss with sales tax. While cities like Cerritos and Tustin began developing regional automobile shopping centers with every make and model of vehicle available in a single, freeway-convenient location, Long Beach and Signal Hill were competing over where local car dealers would up-grade their locations.
A similar situation exists with large-format retailers. Target built a location in Long Beach and two Home Depots were built in Signal Hill, though all are within walking distance of residents in the other city. Only the retailers and developers win in these cases because of the incentives they extract from the local government, including sales-tax sharing and waived fees.
Developing a shared-development policy between Signal Hill and Long Beach along the 405 could benefit both cities and potentially spur additional development. Luckily the two cities have already formed a Joint Powers Authority, which only needs to be more completely utilized to develop such a strategy.
The Civic Center
From the resolute use of board-formed concrete to building articulation lacking sense of scale to public spaces designed two-dimensionally, Long Beach's third Civic Center has been an inhospitable wasteland in the downtown core.
The Civic Center has suffered from deficiencies since soon after it first opened. The bunker-like library might have been able to withstand a frontal attack from any foreign invader but leaked like a sieve come the first rain, which happened a year after opening. Lincoln Park, both the street level portion and over the library, has always lacked the vibrancy of its predecessors.
The ivory tower should provide little comfort for its occupants, as a recent structural assessment determined that it should withstand a significant seismic event, but its occupants would not be able to exit the building because the wings containing the exits would detach themselves.
Recently, members of the City Council have taken up re-envisioning the Civic Center, realizing that patching the roof of the library and adding a dog park to Lincoln Park to chase away undesirable activity does not make a center of local government.
The 2001 Pension Vote
Mayor Foster said in March during an online pension policy forum that the skyrocketing cost of public employee pensions in California is making it impossible for cities to sustain their budgets.
Translation: pensions are well on their way to bankrupting cities. And Long Beach is no exception. At the beginning of the year, the city's pension system had an unfunded liability of $1.2 billion that the city must further pay down. Meanwhile, city employees are paying a measly 2 percent of salary toward their retirement funding.
This is costing Long Beach a pretty penny. In the past decade, the city's pension costs have skyrocketed by about 600 percent, according to Kathy Ryan, co-founder of the Long Beach Taxpayers Association; pension costs during the current fiscal year alone have been estimated by the city's financial department to end up totaling about $76.6 million.
How did things get so out of hand? Because the city, back in 2001, chose what Ryan describes as the most expensive package being offered by the California Public Employees' Retirement System at that time in response to Senate Bill 400 circa 1999, which gave cities the authority to give public safety employees 3 percent of salary for each year of service with retirement at the ripe old age of 50. Miscellaneous employees fell jealous and lobbied to increase their benefits packages similarly. The selected package gave miscellaneous employees a retroactive 2.5 percent of salary for each year of service with retirement at 55.
It might have seemed all good back then during the first four years of the new millennium — back when the city wasn't paying anything into CalPERS, which was "superfunded," or flush with cash, thanks to a robust economy and impressive investment returns. As the old adage goes, however, all good things must come to an end, and in 2005 the city had to begin paying its pension costs again. That year it paid $48.1 million, and the cost has increased by about 8.7 percent each year.
So why aren't the city's elected officials putting an end to the madness by rectifying the city's wrongs of yore? To be fair, minor improvements have been made by way of several reforms approved in February that created a new pension tier for newly hired management association, confidential workers and unrepresented employees. Instead of 2.5 percent, these new hires will receive 2 percent of salary for each year of service; the minimum retirement age was upped from 55 to 60; and they will be required to pay their full pension share.
The reforms, however, fall far short of addressing the city's immediate fiscal crisis, and besides Foster and Councilman Gary DeLong, there's not much urgency among council members to nip this problem in the bud. This could be because challenging unions can easily become a death sentence for one's political career. It's a little known fact that running for office without union backing is often an exercise in futility, and while they might not admit it, most who currently sit on the dais aspire to retain their seats or ascend to higher office.
Over and above all of this, the average Joe is left to ponder why public employees can't be satisfied with a 401K and Social Security benefits like the rest of the retired population.
Ignoring the Queen Mary
The Queen Mary has been a source of trouble for the city in one form or another ever since Long Beach purchased it for $3.5 million in 1967.
Finally open as an attraction after costs to renovate the ship into a hotel and tourist attraction spiraled to close to $100 million, the ship from the get-go struggled to make money, a theme that has continued over the last 40-plus years.
As such, operators have frequently come and go. The city in 1978 gave the ship to the Harbor Commission with the hope that it would have better luck. And things did begin to look up in 1988 when The Walt Disney Co. acquired the then-operator, the Wrather Corporation. But after just four years, Disney pulled out of managing the ship and its next door neighbor, the Spruce Goose, calling the attractions money-losers and scrapping plans to build a theme park on the Queen Mary site. The commission soon thereafter transferred ownership back to the city.
The succeeding operator, Queens Seaport Development LLC, and the city became embroiled in a heated rent dispute that eventually led to the operator in 2005 filing for bankruptcy. A group of investors joined to form Save the Queen LLC and picked up the 66-year lease in bankruptcy court.
That effort soon proved overly ambitious and ill advised, and the group found itself in default of and the managing partners' interest in the company was set to be the subject of a foreclosure sale in 2009.
Save the Queen ended up retaining ownership of the lease and hired management company Delaware North Co. Parks & Resort, which just this past April exited the picture.
In fairness, before it ducked out, Delaware North increased the ship's occupancy and boosted lodging, food and beverage, retail and attraction revenues, all of which are promising. But it has yet to be seen whether or not such improvements will be sustained
These 10 topics continue to be worthy of discussion and public engagement to develop strategies that not only fix previous errors and poor judgment calls, but also allow the city, as it progresses, to avoid making future ones. A thank-you goes out to each and every resident or reader who took the time to share their opinions and offered input regarding the 10 worst decisions in Long Beach history.
Support our journalism.
Hyperlocal news is an essential force in our democracy, but it costs money to keep an organization like this one alive, and we can't rely on advertiser support alone. That's why we're asking readers like you to support our independent, fact-based journalism. We know you like it—that's why you're here. Help us keep hyperlocal news alive in Long Beach.