Missed one or two of these monthly lists? Click here for the full archive of Favorite Things I'm Eating. Looking for other food listicles? Click here.
****
A few years back, I wrote an Essential Long Beach Dishes listicle. I wrote it because there's something so elemental and useful about a specific great dish at a specific place; it was less about some grander proclamation than it was about, "This is just great food."
And I want to return to that, but the reality of that list is that some restaurants went out of business, some ingredients aren't around, moods shift, seasons alter, food changes. Constantly. So why not just own the moment? Without further ado, here are the favorite things I'm eating right now…
****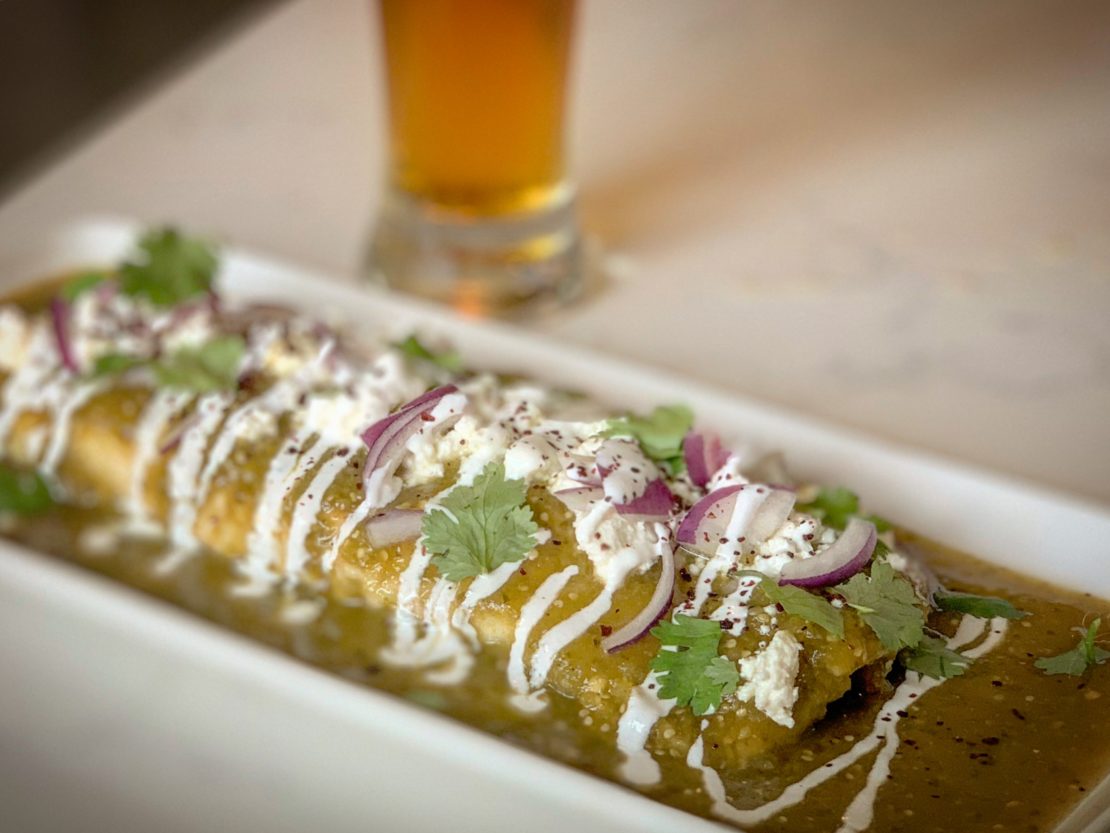 Hola Schwarma at Ammatolí
285 E. Third St.
If there is something to be said about the span of human cuisine this deep into our recorded existence, it is that all food is a fusion of some sort thanks to a seemingly ever-strange mix of colonialism and pillaging paired with an appreciation and love for new foods.
But hefty fusion food is one of the great hallmarks of the Americas: from tacos árabes out of Puebla, Mexico to the Thai curry pizza out of Dean's in Long Beach, great fusion comes when the things being fused seem polar opposites—like Levantine and Mexican foods.
Much like the aforementioned tacos árabes, Ammatoli's "Hola Schwarma" wrap is, basically, a Levantine burrito. Chef Dima Habibeh's spectacularly spiced chicken schwarma—what one of my friends who lived in Jordan called the best he's had outside the country—is wrapped in a pita and then slathered in a tomatillo sauce, drizzled with labneh—a yogurt, sour cream-like side that you can also order as a dip—feta, cilantro, onions, and a sprinkle of sumac for extra tartness  
Not feeling chicken? Get the beef schwarma. Not feeling meat? Get it filled with foul and falafel instead.
One caveat: it's only available during lunch and brunch. 
****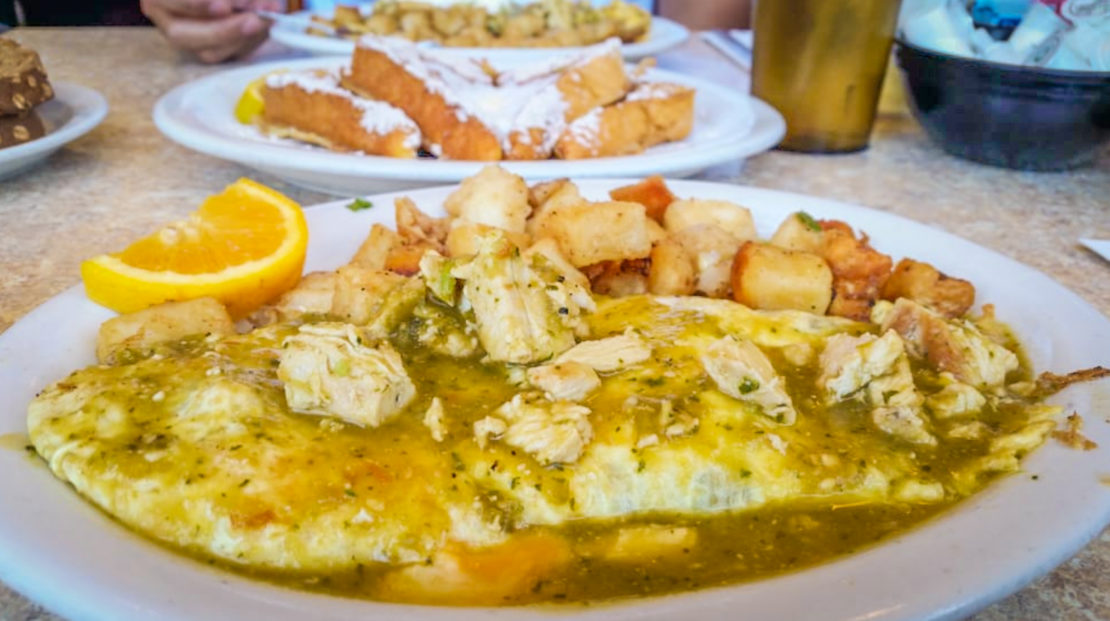 The spicy chicken chile verde omelette at The Coffee Cup Cafe
3734 E. Fourth St.
This dish isn't something I've recently discovered, rather, for easily a decade, it has remained my favorite dish at The Coffee Cup, arguably the city's best breakfast outlet—at least tied with The Breakfast Bar. 
The mood of the masterful breakfast slayers in the kitchen is what determines the heat of chile verde itself: sometimes it packs a severe punch while other days it seems a bit more under control. Either way, the slather of bright green atop folded egg and melted cheese creates an addicting combo. Pro tip? Ask for the potatoes well-done and a side of sour cream; they act as break-givers to your tongue should the sauce be too spicy for your taste.
****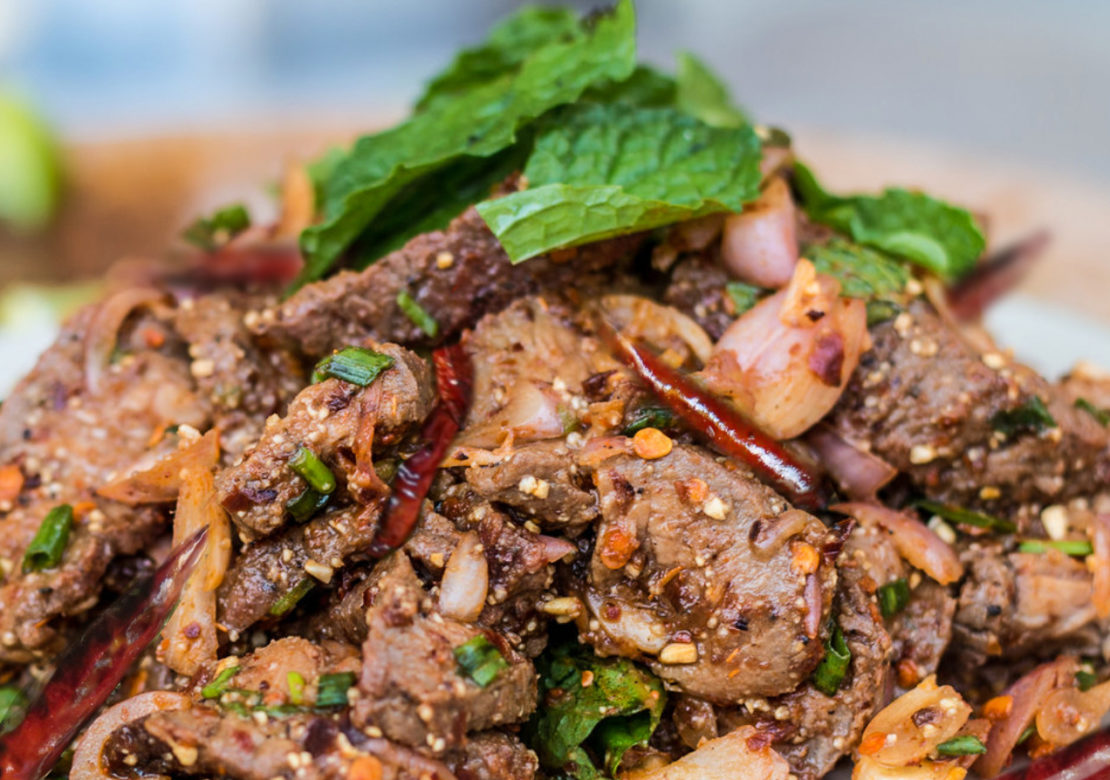 Nam Tok at Tasty Food to Go
2015 E. 10th St. 
Next door to Lam's Barber & Beauty Salon is Lam's Tasty Food to Go, situated just east of Cherry Avenue on 10th Street, and since opening some three years ago, it is quickly becoming one of my favorite go-tos for Lao and Thai food. In fact, it will have a spot on my annual Underrated List come next year.
And while Lam is the face of the outlet, it is his aunt and uncle—mortaring spices, chopping vegetables, ladling scores of various liquids—that are the masters in the tiny-but-mighty kitchen that churns out the very specific, 24-item menu represented by each numbered plate photographed and framed on the wall.
This menu includes their nom tok, a cold, lime juice-marinated beef salad layered with punches of Thai chile and sweetness to counter the tartness. Yes, it's like a carpaccio ceviche—or, in this case, Lao ceviche, as my fellow writer and Suppertime in the LBC co-host Sarah Bennett once put it.
It's beautiful.
And yes, there are plenty of other items worth getting, especially Tasty's pineapple fried rice. And while their pineapple fried rice is delicious…
****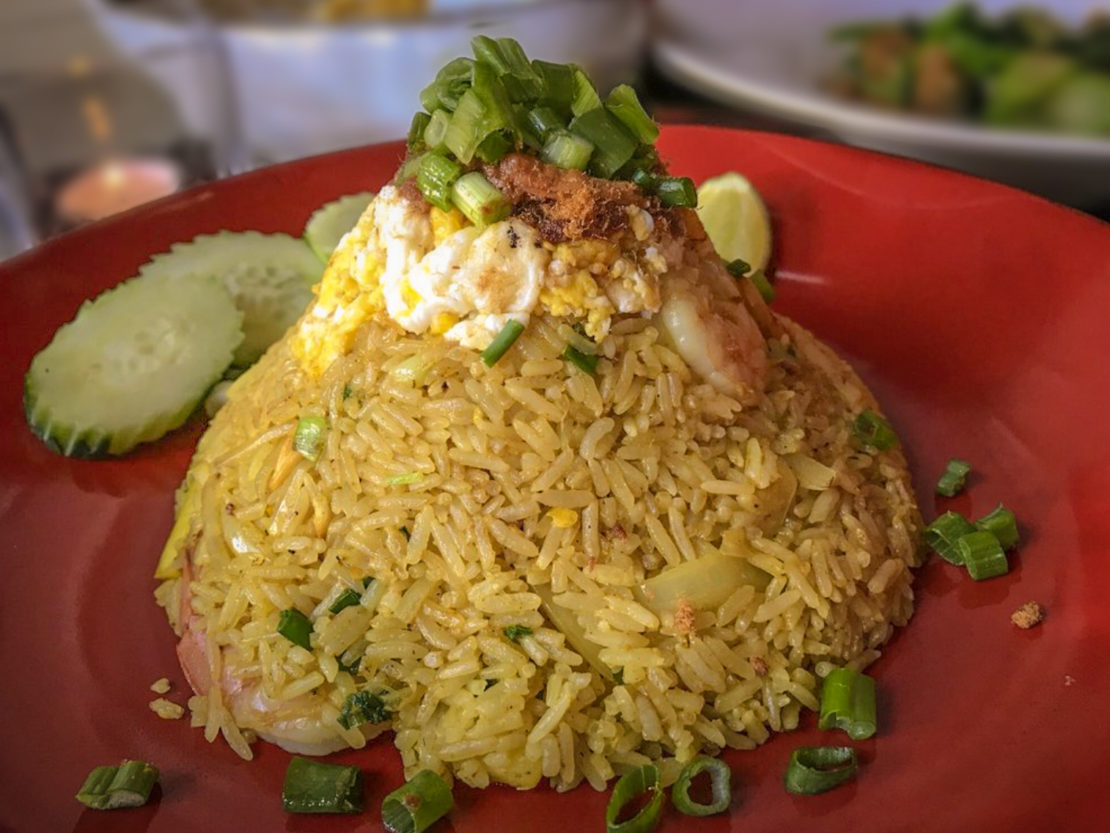 Pineapple Fried Rice at Thai District
149 Linden Ave.
…the pineapple fried rice at Thai District is outright spectacular.
A partnership between former Frenchy's Chef Andre Angles and Thai chef/pastry chef Ty Theara, Thai District serves up some of the city's most refined Thai food and this particular dish is no exception.
Chunks of seared pineapple accompany golden raisins, cashews, curry powder, and green onion in rice that is fired in a wok to subtle crispness. After that, it is topped with lightly scrambled egg—always pseudo-scrambled; the white and yolk remain largely separate—some rousong—basically a meat cotton candy, with Thai District using the pork version—and more green onion.
The result is a somewhat sweet, definitively flavorful heap of rice that is so layered in texture and taste that repeated returns with your chopsticks or spoon are warranted until its completion.
****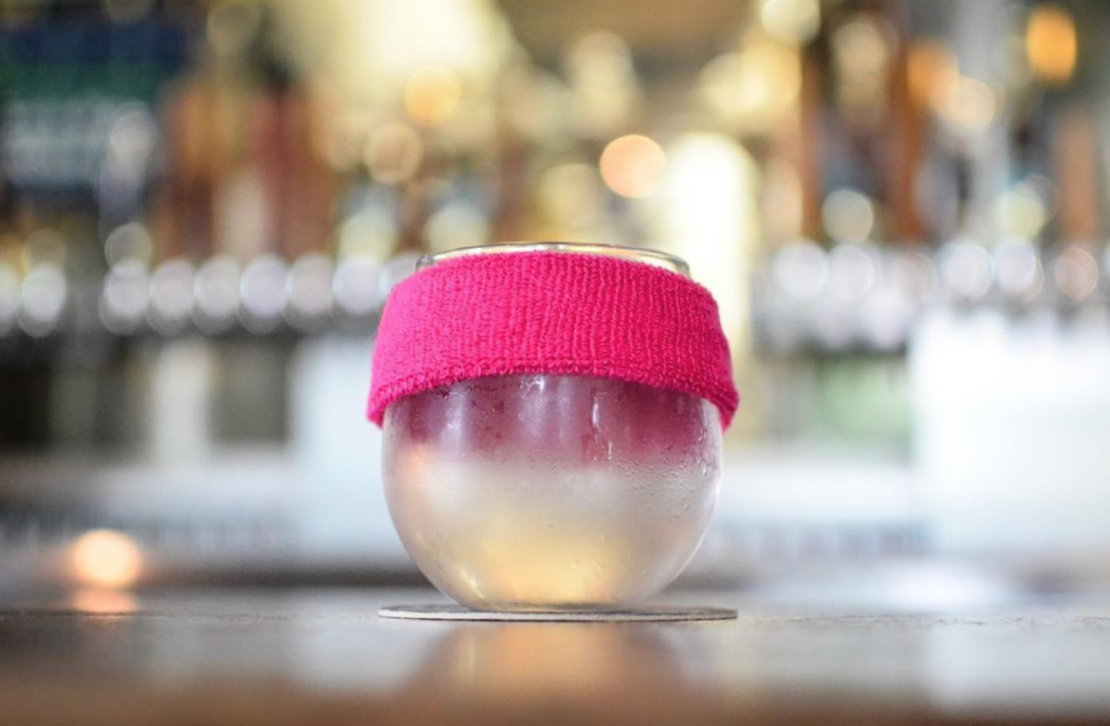 The hard seltzer at Beachwood BBQ & Brewing
210 E. Third St.
So how to wash down all this spicy and heavily-spiced grub?
Forget White Claw. Go to Beachwood. No joke.
While they were too skeptical to jump on the Hazy Beer Craze when its popularity skyrocketed, Beachwood seems to have taken a hard look in the mirror to realize that trends change, and if there was something annihilating the malt market right now, it is hard seltzer.
The thing with Beachwood versus its inferior competitor White Claw is that Beachwood doesn't release products that are OK; they release stellar concoctions and their seltzer is one of them. 
My suggestion? The guava seltzer, an absurdly addicting, dangerously drinkable cup of happiness.
***
But, if I had to pick just one to live with for the rest of the month—just one—it would definitively be The Coffee Cup's chicken chile verde omelette. It has comforted me through many a hangover in college and it still provides a wonderful warmth to both my soul and stomach.
Brian Addison is a columnist and editor for the Long Beach Post. Reach him at [email protected] or on social media at Facebook, Twitter, Instagram, and LinkedIn.