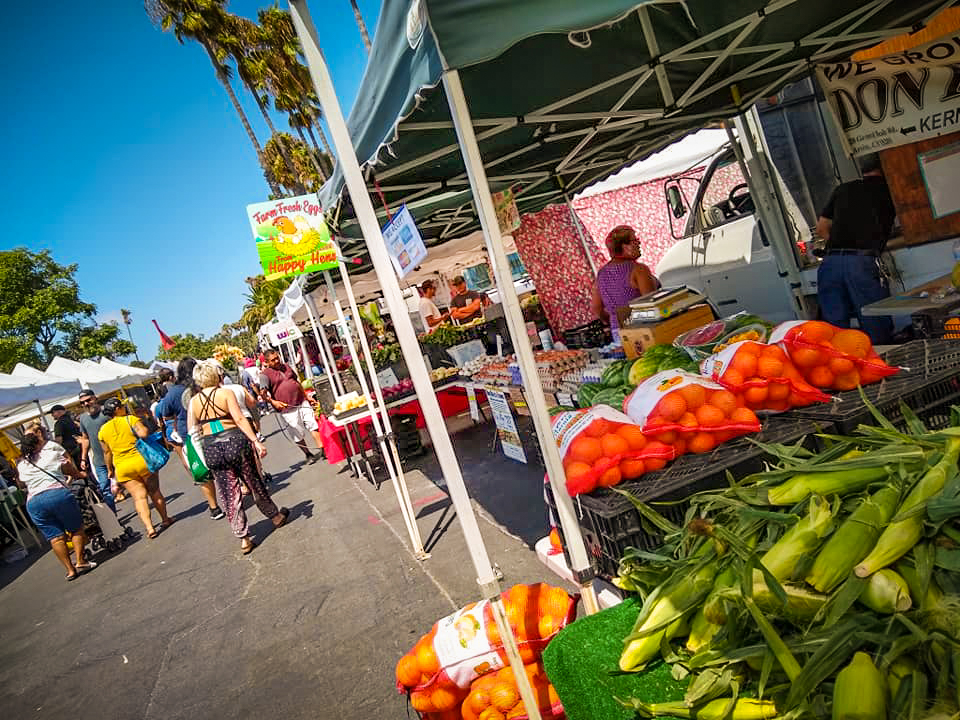 Amid rumors of closure, Marina Farmers Market will remain open
After rumors began circulating online that the farmers market located inside the marina at Alamitos Bay would either be closing or moving due to the massive retail development at Pacific Coast Highway and Second Street, the Harbor Area Farmers Market—the group that organizes the many farmers markets across the region—has issued a statement that it will not be closing but will be moving.
"Despite rumors, the market is not closing," said Kelli Johnson of the Harbor Area Farmers Market. "I know there is a lot of concern and speculation about the farmers market being run off, but we have the strong support of economic development, the council office, Whole Foods, [CalProperties] management, and our fellow tenants in the marina complex."
There will, however, be changes.
The last day to experience the footprint the market has held for years will be this Sunday, Sept. 15; following that, the market will move to the parking lot nearest the shipyard.
"We will be moving down a little closer to Second Street, still in the same set of parking lots on Marina Drive," Johnson said. "We are withstanding the painful traffic jam in the parking lots due to marina drive road work, but wow, it's going to be so beautiful when it's done."
The work surrounding the area—both infrastructure done by the city on Marina Drive and construction work on the new retail complex, hopeful to open this fall—has already begun to see an uptick in pedestrian use, according to Johnson. That heavy pedestrian traffic will hopefully translate into fuller farmers markets on Sundays.
As for the craft fair that is attached to the market, things remain uncertain. Organizers haven't decided if they will be formally moving with the market or move elsewhere, including the possibility of opening near the pumpkin patch at the city's southeastern-most edge near the San Gabriel River bridge.
"The Sunday farmers market and the craft fair that is attached to it are two separate organizations," Johnson said. "We are both moving but will not be side by side, at least not for now."
Brian Addison is a columnist and editor for the Long Beach Post. Reach him at [email protected] or on social media at Facebook, Twitter, Instagram, and LinkedIn.
Support our journalism.
Hyperlocal news is an essential force in our democracy, but it costs money to keep an organization like this one alive, and we can't rely on advertiser support alone. That's why we're asking readers like you to support our independent, fact-based journalism. We know you like it—that's why you're here. Help us keep hyperlocal news alive in Long Beach.