The week before Thanksgiving was, admittedly, a rough one. After attending a funeral for my uncle, I had to deal with another one two days before the holiday. I had experienced death during the holidays before but this double whammy left me drained emotionally, physically exhausted, and, not feeling the spirit—something I had, with a noted dose of privilege and innate optimism, never really felt before.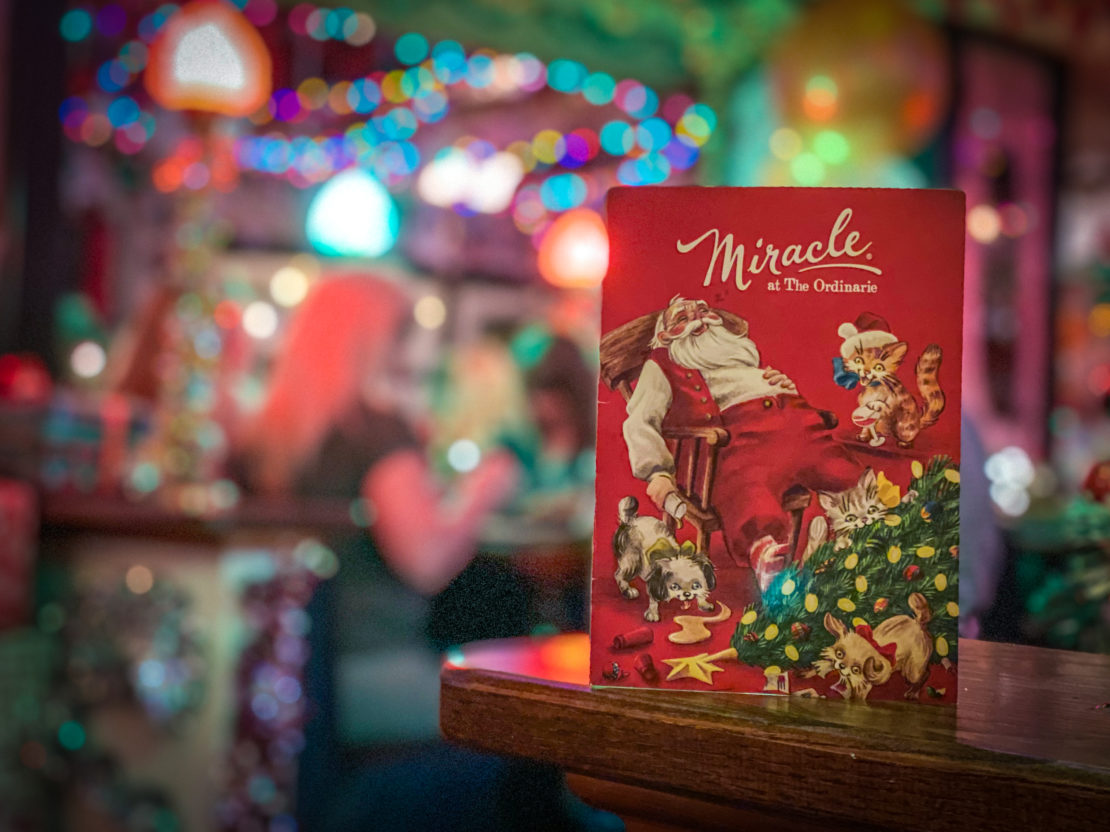 I am one of those guys: happy, cheerful, in love with the holiday season even during rough times. One time I couldn't even pay rent and had to borrow from a friend. But this round was rough, that is until I stepped into The Ordinarie.
I had already discussed the transformation of one of Downtown's most consistent restaurants into a Christmas pop-up bar. Miracle Pop-Up has built a name for itself around the world by taking over local bars and turning them into excessively decorated, kitschy as all hell, outright overwhelming and wonderfully warming watering holes, saturated in the spirit of the holidays.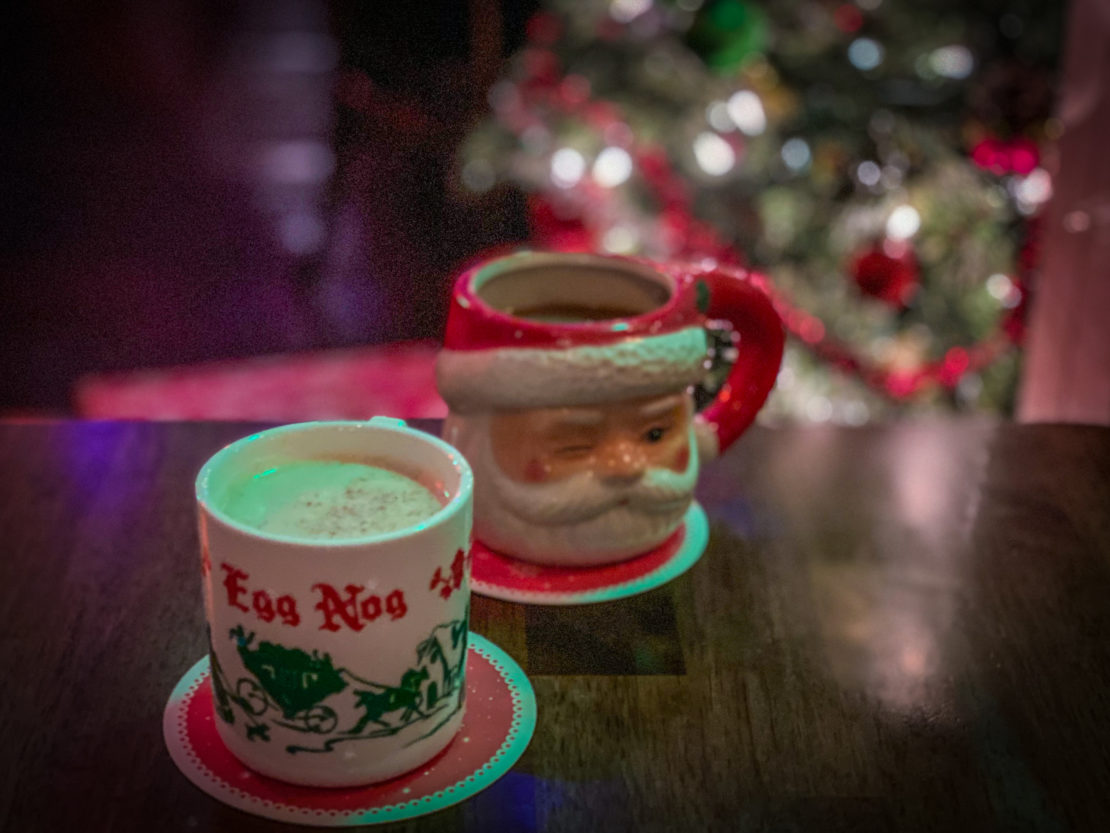 Perhaps I just underestimated Miracle, but the space (and its cocktails) are a wondrous tribute to the holiday season, and, a must-go for any Long Beacher.
The Ordinarie's windowed front provides much less of a view into the interior thanks to fake snow being painted over them, the lush array of colors thanks to excessive Christmas lights inside creating a glow that easily makes patrons on the Promenade want to explore. (Well, that and the giant, arching Santa blow-up entrance.)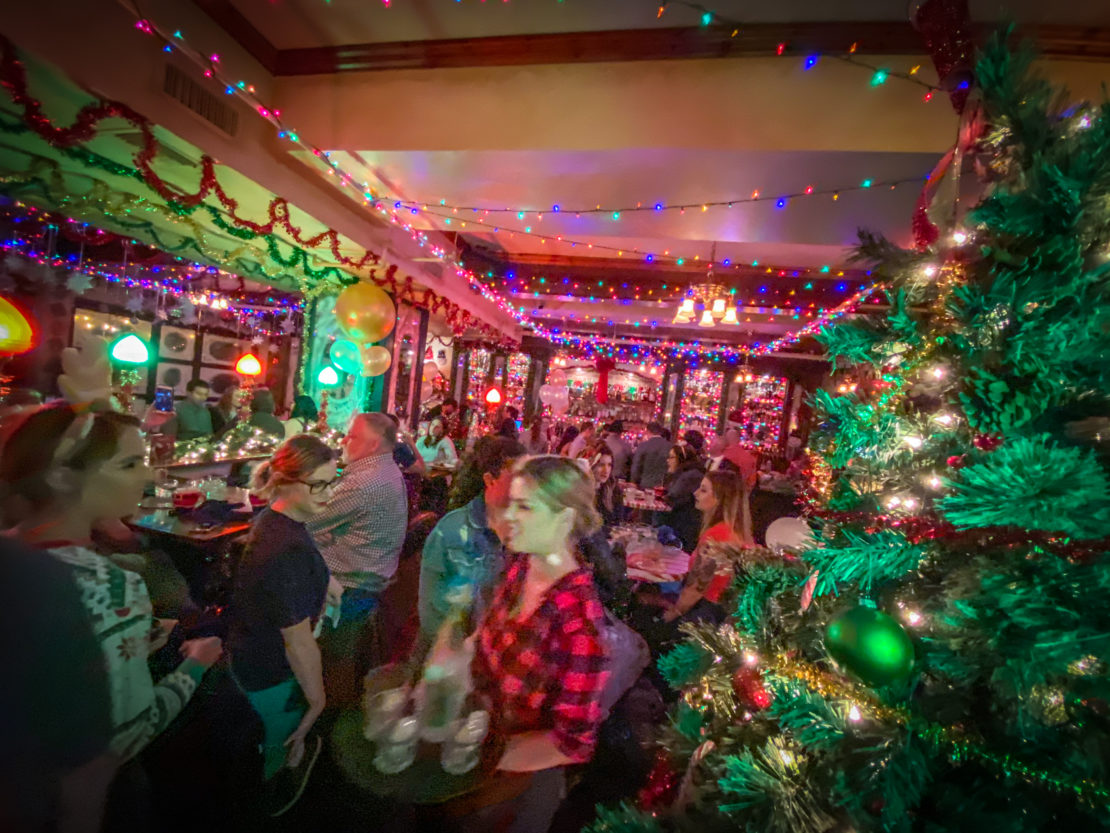 Inside, nearly every inch of the space is covered; from retro, reflective red, silver, green, and gold tinsel to white and multi-colored lights to wrapping paper-wrapped frames to presents to nods to "Christmas Vacation" and "A Christmas Story."
It's overwhelming, over-the-top and excessive in every great way imaginable, including the holiday libations.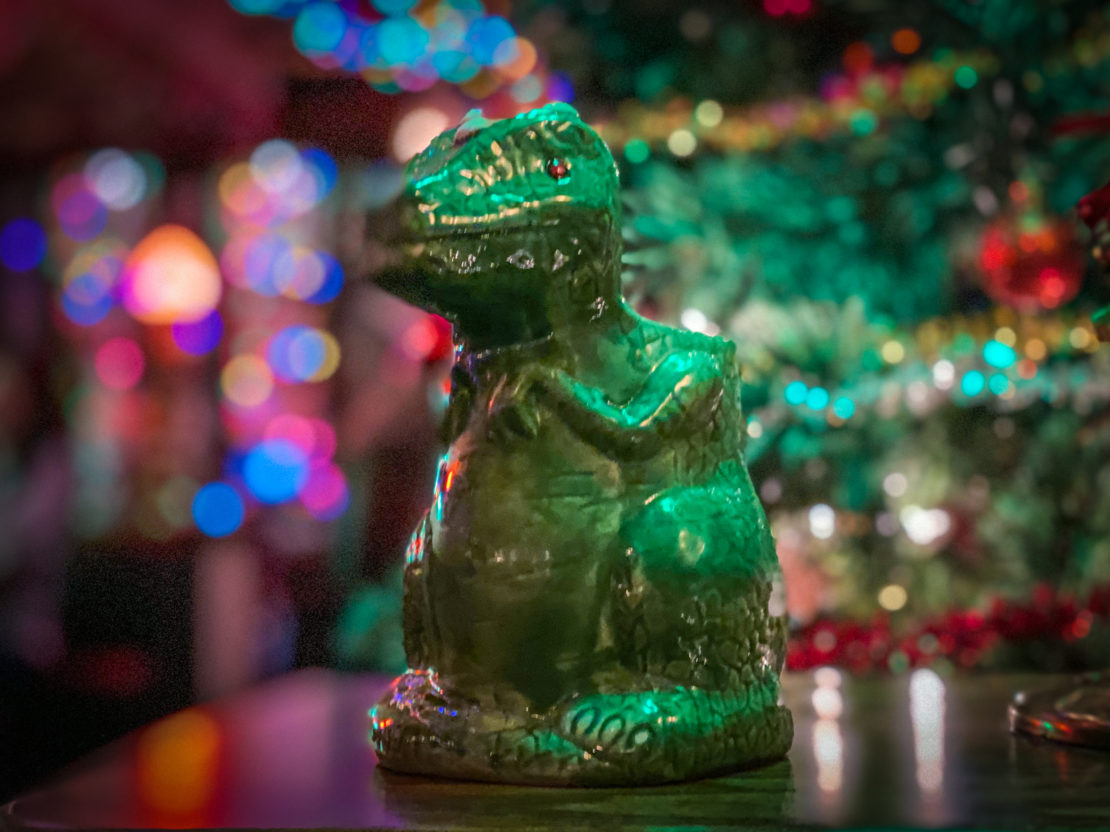 There are a handful of go-tos that people will likely gravitate toward. The heavy hitters—though, honestly, all the drinks pack a boozy punch—are for the crowd most willing to get the jolliest the quickest. There's a hefty-and-warming Snowball Old Fashioned made with gingerbread-infused bourbon, wormwood bitters, lemon zest and served with—yep—an actual snowball. There's an ode to Mexico via the Christmas Carol Barrel made with tequila, an array of liqueurs including one coffee-based and a cocoa nib-infused citrus liqueur, blended with Mexican spices and iced hot chocolate. Think champurrado gone cold.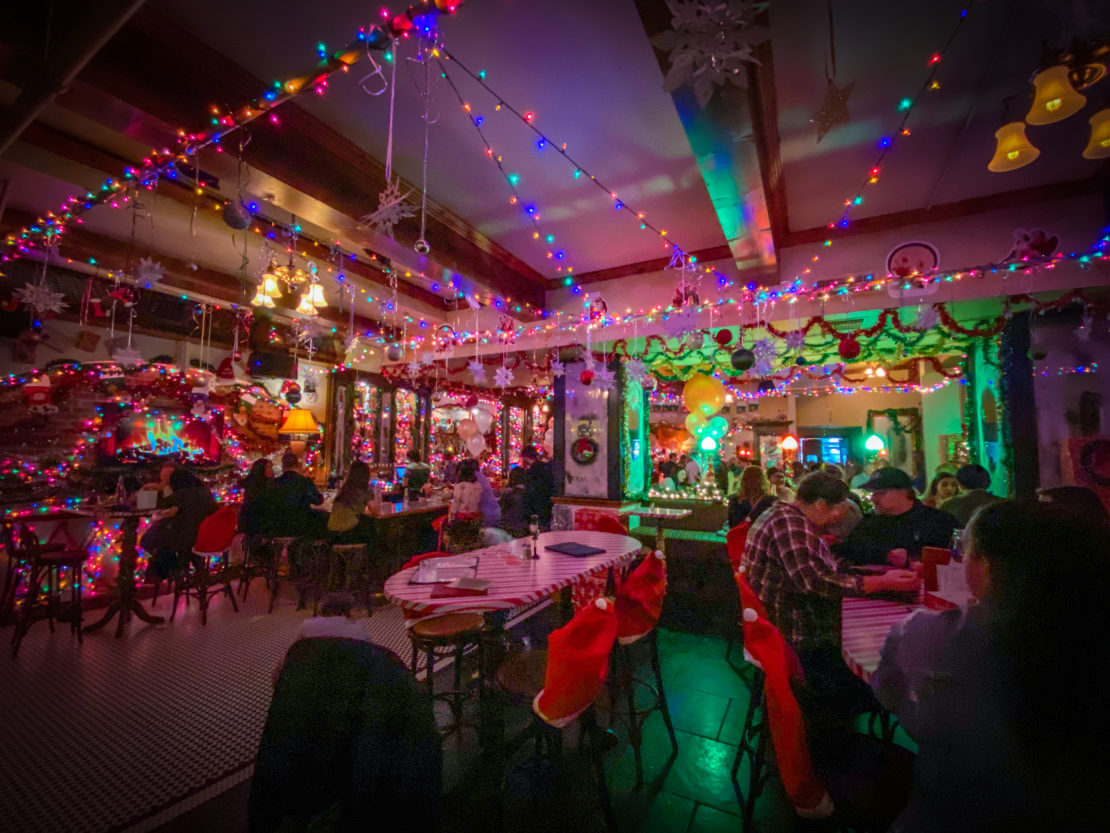 Even the seemingly innocent concoctions come with a hefty pour: the Bad Santa, served in a grinning Santa mug, is a warm black tea-and-oatmilk cocktail that comes with a hefty pour of quality of both spice and Indonesian rums. And the Jingle Bell Nog is quite possibly the best pour of nog you'll have this holiday; a must, in my opinion, for lovers of egg nog.
And keeping with their holiday-in-a-cup thematics, there are plenty of shots: a "naughty shot" that aims to be a peppermint chocolate kiss but rum becomes the focus. A mistletoe gingerbread shot poured into a green big toe shot glass shaped as a missile. Get it? A "missile-toe.?" Though, again, the rye comes out more than any gingerbread, a characteristic likely to garner a smile from anyone seeking to escape the cold.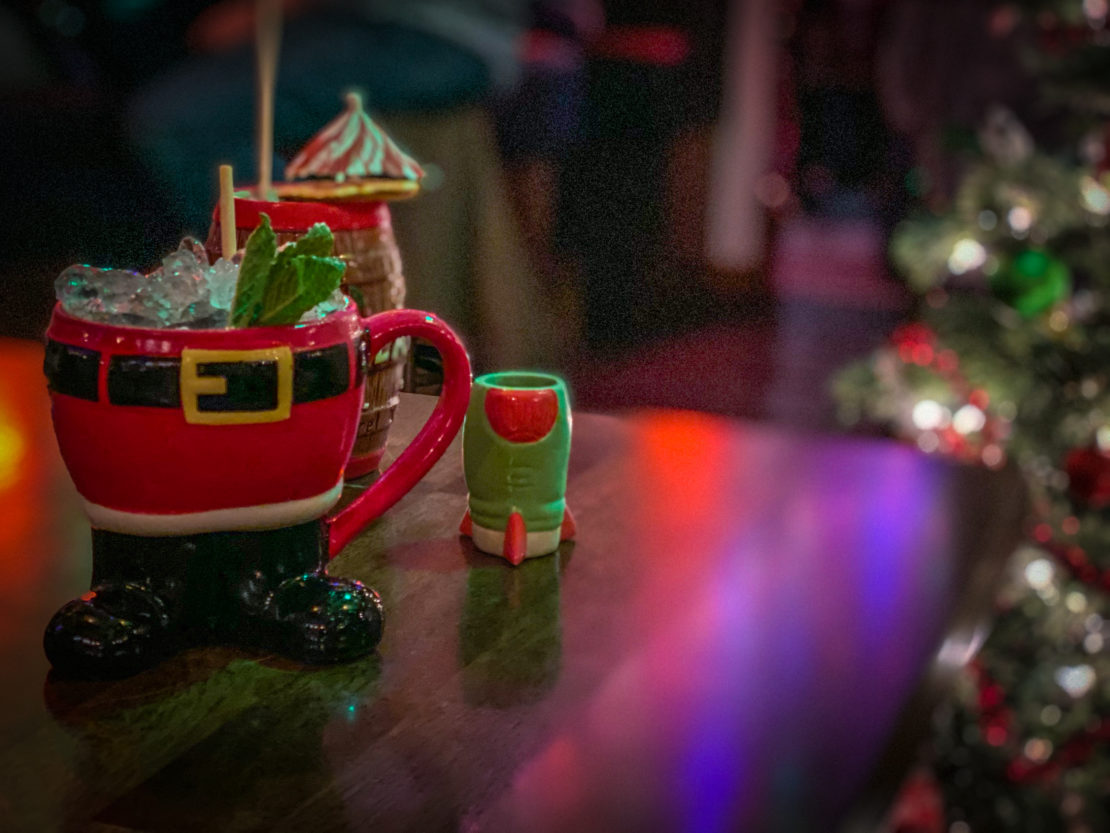 But, if there is somewhere where Miracle lets head bartender Adam Stearns parallel his own palate with the holiday-centric menu, it is in the drier, more tart-centric drinks that either eschew entirely or elegantly meld the stereotypical flavors of the seasons—cinnamon, nutmeg, cloves, ginger, molasses—into stellar holiday drinks.
A personal favorite and easily one of the best drinks on the menu is also one of its cutest: Poured into a large T-Rex-sporting-a-Santa-hat mug, the SanTaRex is a rye-based concoction with a nutty-like Oloroso sherry, apple cider, lemon juice and baked apple bitters. The result is a refreshingly bright, citrus-forward drink that is dangerously sippable.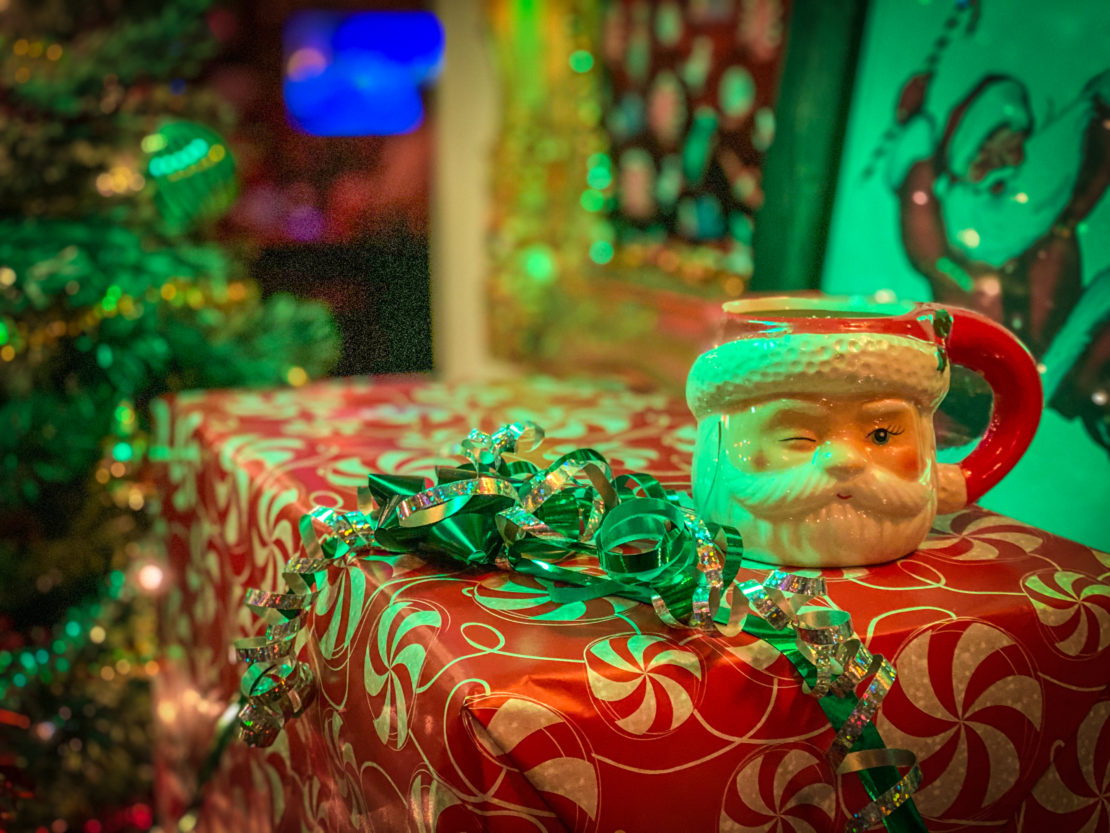 Two other stellar standouts include the Koala-La La La, La La La La—and yes, you will be required to say all the "La"s—and the "Die Hard" ode that is Yippie Ki Yay, Motherf*****r! cocktails.
The first, paired with a little stuffed koala clinging to your glass stem, is a pine-centric gin drink that cuts through its forest-forward flavor with grapefruit. It's genuinely great.
And the second pretty much puts anyone in Long Beach on the shores of a breakwater-less beach with a tiki-like concoction that combines two rums with pineapple, almond, coconut, and purple yam. The result, poured into a Santa's bottom mug (that's a thing), is one that will make your smile grow amid the lights and tinsel.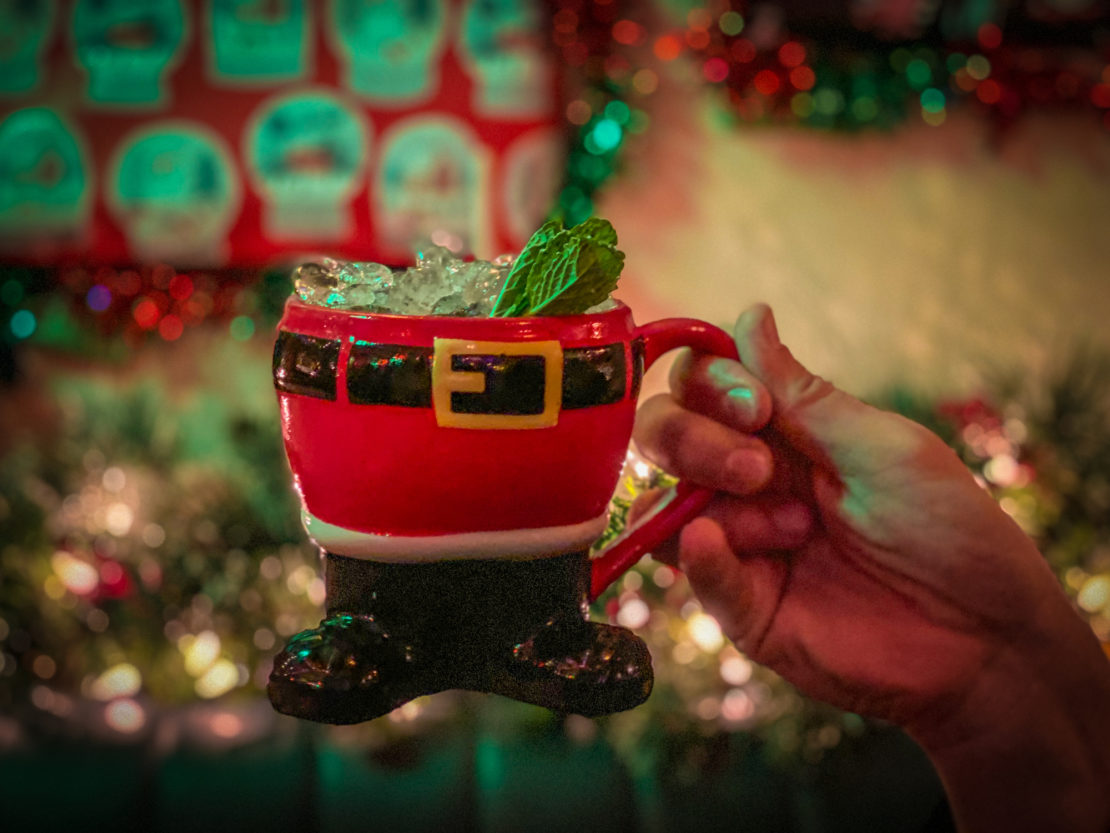 In other words, just go.
Go now.
Miracle at The Ordinarie will run until last call, Dec. 24. For the entire month of December, The Ordinarie will be open 11 a.m. to 2 a.m. Monday through Friday and 10:30 a.m. to 2 a.m. Saturday and Sunday. The Ordinarie will be joining with other Miracle pop-ups in hosting a massive UglyChristmas Sweater Party on Monday, December 2nd, where guests are encouraged to wear the ugliest of ugly sweaters, with live music in a ridiculously over-the top Christmas-clad bar.
Brian Addison is a columnist and editor for the Long Beach Post. Reach him at [email protected] or on social media at Facebook, Twitter, Instagram, and LinkedIn.