To step inside an artist's studio is to step inside an artist's state of mind. Do you see organized paint brushes lined up according to shape and size? Great, run for the hills; anyone who has that kind of time to put their supplies in any kind of arrangement other than strewn about is probably experiencing artist's block and is a complete mess, mentally speaking.
Okay, okay, all jokes aside, when an artist lets you into their workspace it should be considered a privilege. Not only do you get to see their art, but also their process, a part of their lives most people other than close friends and family don't get to experience, unless…
You take complete advantage of the Mid-City Studio Tour this weekend, the largest one this group of local artists has put on since they started the biennial event 18 years ago. There will be works to see by 44 artists set up in 26 different studio spaces from Belmont Shore to the Upper Westside, live music in private gardens, probably snacks at a few of the stops, artwork to buy, people to meet and artists' brains to pick.
It's also worth noting that not just any artist gets the green light to participate. The more than 40 creatives on the tour all suffered a peer-juried admission process which requires applicants to present high-quality work, have professional experience and an extensive exhibition record, meaning the people whose art you're going to see this weekend all have a wealth of experience they'll be more than happy to share with you if you ask.
The Mid-City Studio Tour is self-guided and takes place Saturday, June 1 and Sunday, June 2 from 11 a.m. to 4 p.m. each day. For more info and a map of all studio locations, you can visit the website here.
And with that, here's a look at what five of the 44 artists are getting ready to show during the tour.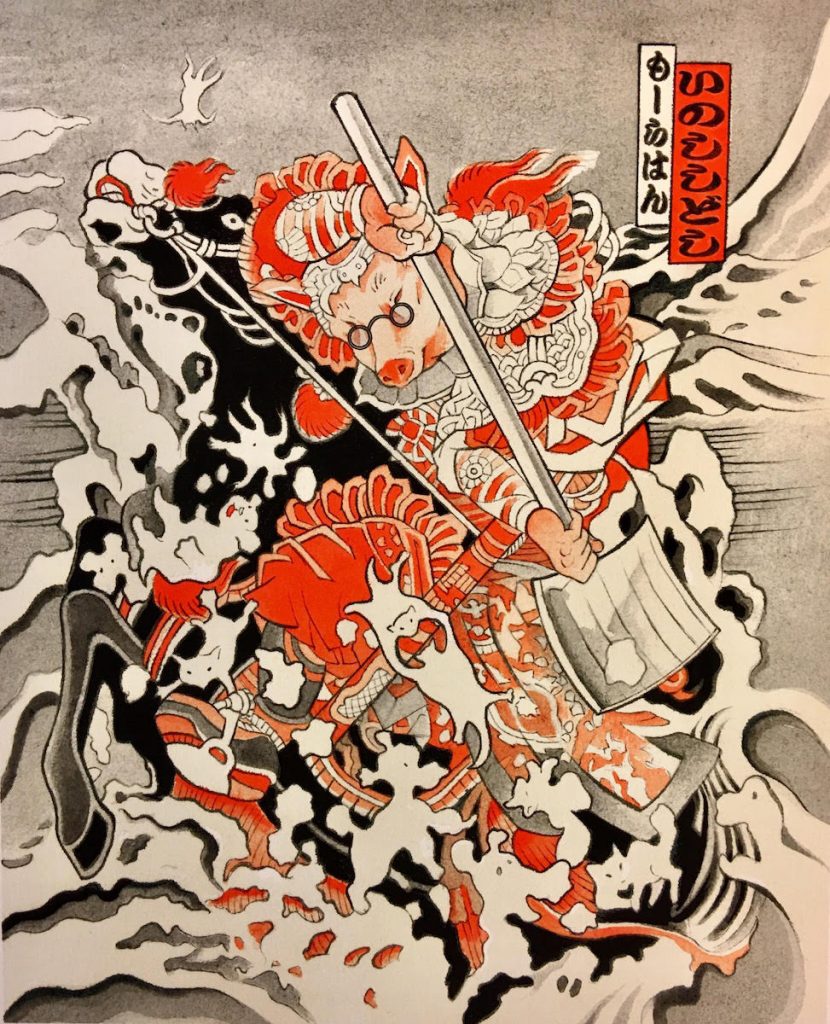 If you're interested in seeing United States Attorney General William Barr transmogrified into a boar, this is the studio visit for you. Artist Moira Hahn loves political cartoons (especially those by William Hogarth, David Levine and Utagawa Kuniyoshi). The recent watercolor paintings in her "Year of the Boar" series were inspired by the year on the Asian zodiac calendar and "shed artistic light on Barr's handling of the Mueller report," Hahn said.
This is at least Hahn's seventh time participating in the tour; expect brand new prints, drawings and paintings that she's never shown before. Another big plus, Hahn's studio partner Dorte Christjansen will be exhibiting her intricately detailed botanical art; both artists have been actively exhibiting and teaching nationally for years. Between 1979 and 2012, Hahn studied Japanese art in Hawaii and Japan and taught art at several colleges.
And those who visited Giant Robot's exhibition "Cats vs. Dogs" in Los Angeles' Sawtelle Japantown earlier this month and saw Hahn's work, but couldn't grab a print, you're in luck. You can pick one up during the tour.
Studio: 396 Park Ave.
Instagram: @moirahahnart
Website: http://www.moirahahn.com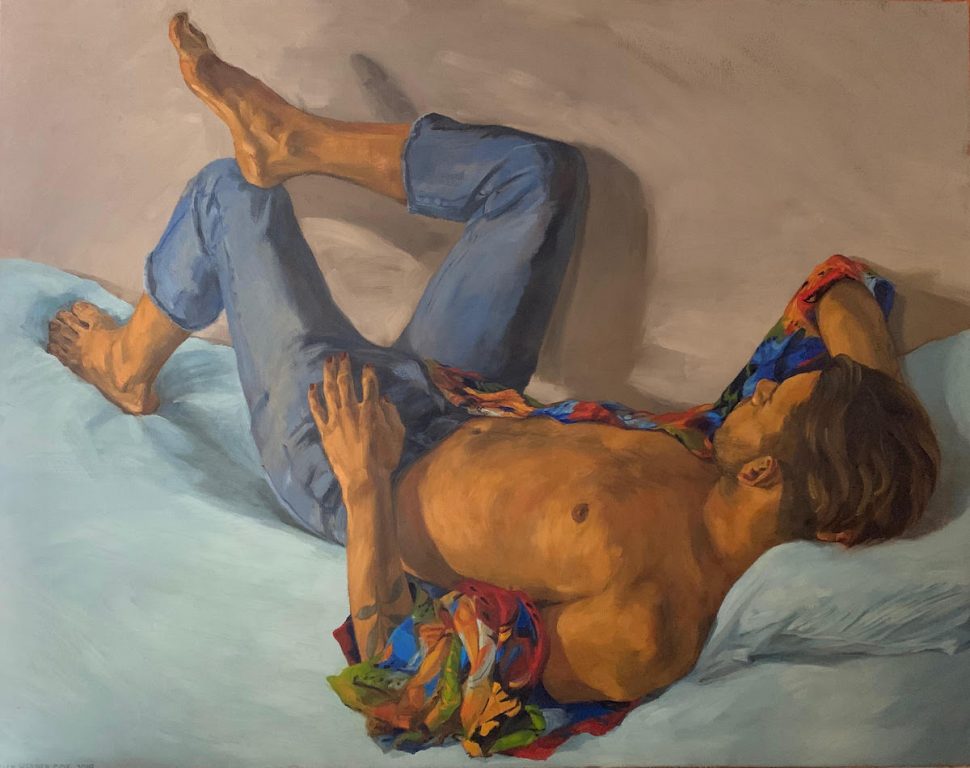 Cox uses a variety of mediums, from charcoal and ink to tempera and watercolor. While art has always been a major part of her life, over the past eight years it has become her main focus. She'll be showing paintings and drawings from two different series, "The Long Beach Bridge Project", documenting the construction of the new Gerald Desmond Bridge and "The Millennials," a series of intimate portraits of young people she knows.
"The portraits reflect my love for young people and my hope for their future," Cox said. "It is energizing, fun, and rewarding to work with them."
For three decades, Cox worked as an art teacher and a librarian, working with underserved youth in high school and middle school by teaching them about self-expression. When she retired, she found art to be the only outlet for her political anxieties and pursued her passion wholeheartedly.
"Some of us climb mountains; some of us create art," Cox said. "It is not so different."
Studio: 47 ½ Coronado Ave.
Instagram: @helenwernercox
Website: http://www.helenwernercox.com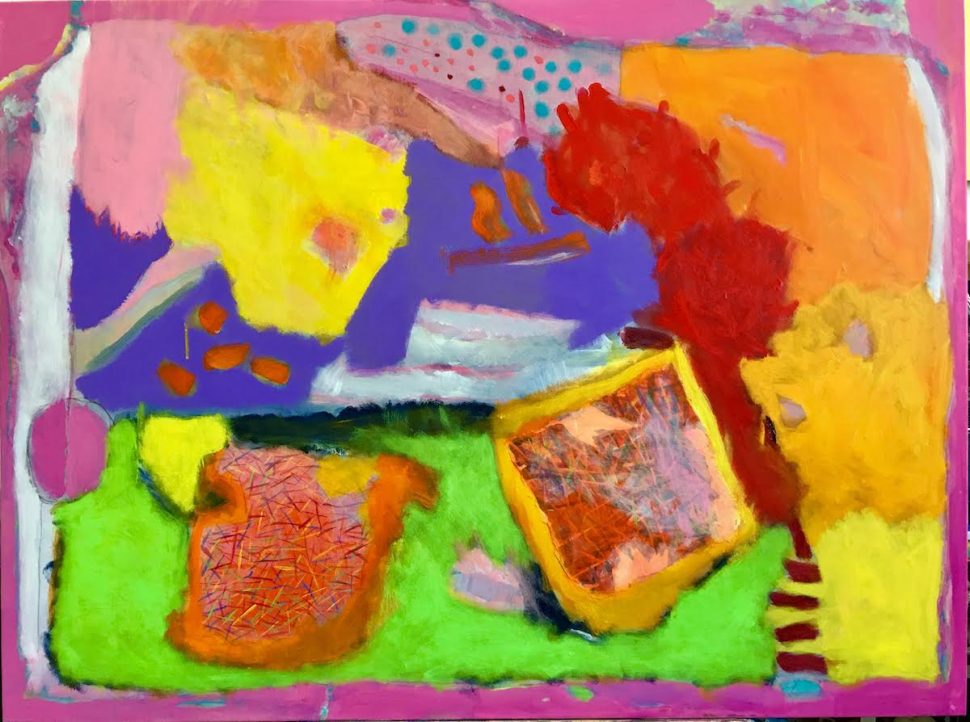 This is Michael Stearns' first time participating in the tour, but certainly not his first time experiencing the event as a spectator and collector. Stearns will be showing more than 30 paintings and sculptures from several of his series, including his Love and Chaos group. This artist loves working with color and the works he's going to show this weekend exemplify that passion.
He also just finished two pieces by revisiting old work he deemed never quite completed. Instead of fixing or finishing the pieces he changed them completely.
"In today's world, I'm very aware of the chaos that seems to exist everywhere and the love that we hope will help," Stearns said. "That does affect my work."
Not only is Stearns hoping to sell work but said he's looking forward to being able to chat with art fans, perhaps to solicit "ideas and thoughts on creating more spaces and where for galleries and showing spaces from the people who could support them."
Studio: 254 Argonne Ave.
Instagram: @stearns.michael
Website: https://www.michaelstearnsstudio.com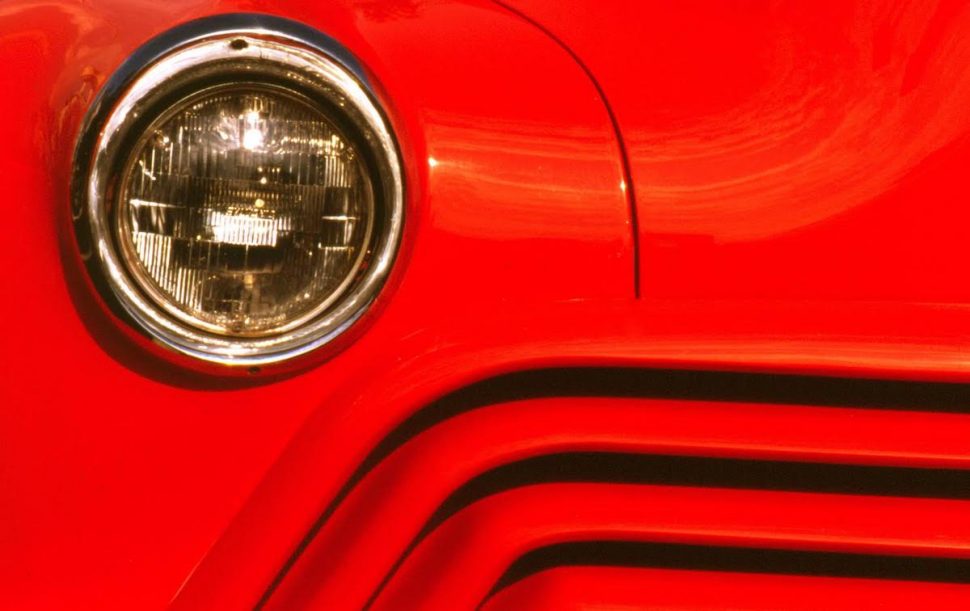 With an eye for abstraction, John Montich photographs what seem like everyday objects, be they cars, bikes or things you wouldn't normally notice on a walk around the block, in a way that quietly uplifts the mundane. During the tour, he'll be showing a little bit of everything, including some Cibachrome photos from his portfolio, some that have never been exhibited, and all at studio prices.
Montich will be sharing studio #15 with Slater Barron, who uses dryer lint and mixed media to realize her concepts, as well as artist Kamran Assadi. Montich said while of course he's hoping for "throngs of people buying art," he's also looking forward to having some time to catch up and talk art with longtime friends.
"The tour has a great selection of longtime Long Beach artists," Montich said. "I think all this talent is not really recognized in Long Beach. The tour will let people know how much talent is close by."
Studio: 2299 Oregon Ave.
Website: https://www.photomontich.com/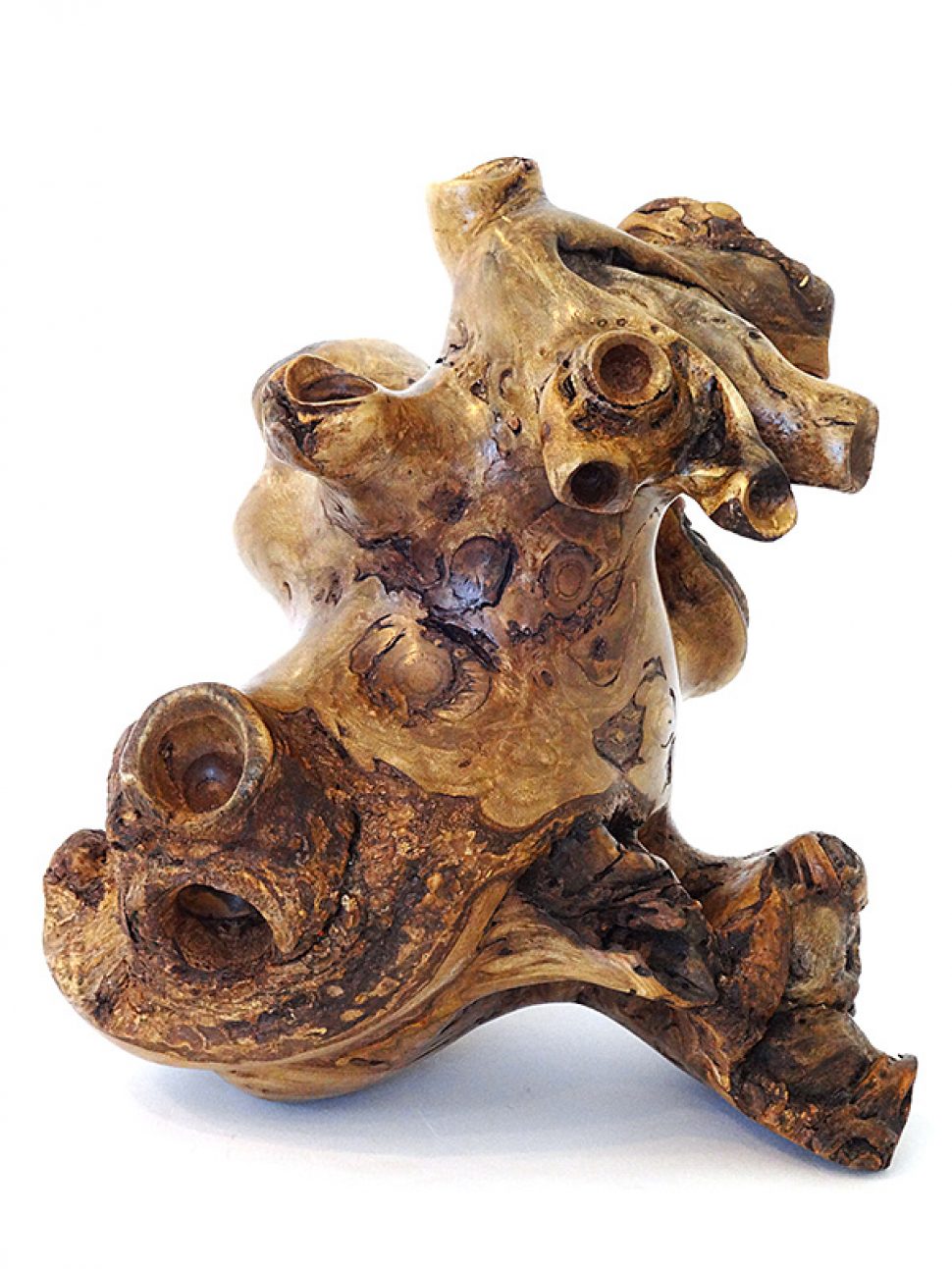 Bob Rosenfield is inspired by the beauty of wood, its varying textures, knots and flaws. When he shapes a piece of wood into one of his abstract sculptures, the point is always to expose the natural material's inner beauty and to "highlight characteristics in the wood that some consider flaws." Originally a ceramicist, Rosenfield uses both exotic and domestic woods for his sculptures, often from fallen or cut trees, and shapes them using a variety of techniques.
"Wood is a living medium of natural wonder and timeless beauty, invoking more feeling of warmth than any other materials I have worked with," Rosenfield said in a statement.
Studio: 621 Edith Way; at guard house, press 031 to have the gate opened
Instagram: @bob_woodart
Website: http://www.bobrosenfield.com
Looking for more things to do this weekend? Check out our weekly things-to-do column, "The 7".
The 7: Things to do this weekend, including… We like food. There, we said it