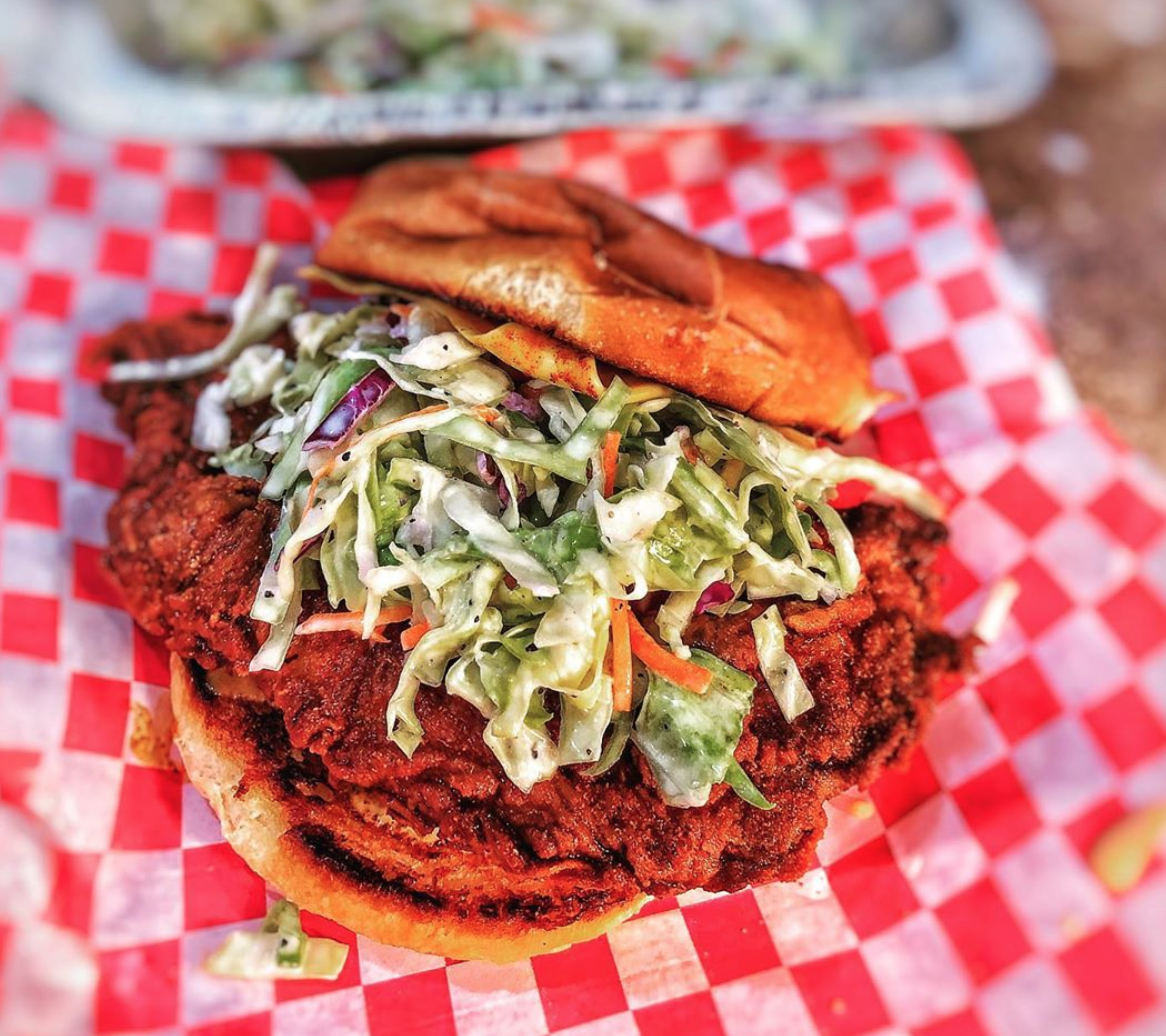 Cluck & Blaze soft opens in September (hot chicken breakfast burrito included)
Last year was the Ramenlution. This year, the Chickageddon reigns as Nashville hot chicken, moving beyond its staples in Los Angeles, begins to invade Long Beach with more and more options—including Cluck & Blaze opening near the northwest corner of Carson Street and Lakewood Boulevard.
The newest addition to Long Beach's crowded hot chicken scene is set to host a soft opening on Sep. 16 from 11 a.m. to 8 p.m., where all menu items will be 50% off. (A note: Don't expect supplies to last until 8 p.m.; some other shops' soft openings saw supply run out within a couple hours after opening.)
Speaking of that crowded scene, if you head down Lakewood Boulevard a bit, that's where Jay Bird's at Long Beach Exchange opened up shop. Then Fire Bird opened way over on the east side, garnering a small-but-mighty hoard of loyal followers. And then there is Main Chick coming to North Long Beach. And Nashville hot chicken royalty herself Kim Prince has held two Hotville popups at Beer Belly recently to show how it's done.
Where does this all put Cluck & Blaze? As with all Nashville hot chicken, it all depends on the quality of the chicken.
When it comes to Nashville hot chicken, most locals have their proper introduction by way of Howlin' Ray's, a tiny-but-mighty bird shop tucked inside a mini-mall in Downtown Los Angeles' Chinatown, or Hotville, Kim Prince's chicken shop that pops up around the region. And their success has been built on a very simple concept: a limited, streamlined menu combined with quality fowl frying skills.
And while Cluck & Blaze's box has an eerily similar appearance to Howlin's own box, there are a few differences which show that Cluck is California-izing hot chicken. For one, you can get french toast or waffles with your chicken. But perhaps even more noticeable, the hot chicken breakfast burrito.
It's items like that which means Cluck & Blaze brings high hopes; hopefully, they bring the heat.
Cluck & Blaze is located at 4501 E. Carson St. in Suite 107.
Brian Addison is a columnist and editor for the Long Beach Post. Reach him at [email protected] or on social media at Facebook, Twitter, Instagram, and LinkedIn.
Support our journalism.
Hyperlocal news is an essential force in our democracy, but it costs money to keep an organization like this one alive, and we can't rely on advertiser support alone. That's why we're asking readers like you to support our independent, fact-based journalism. We know you like it—that's why you're here. Help us keep hyperlocal news alive in Long Beach.