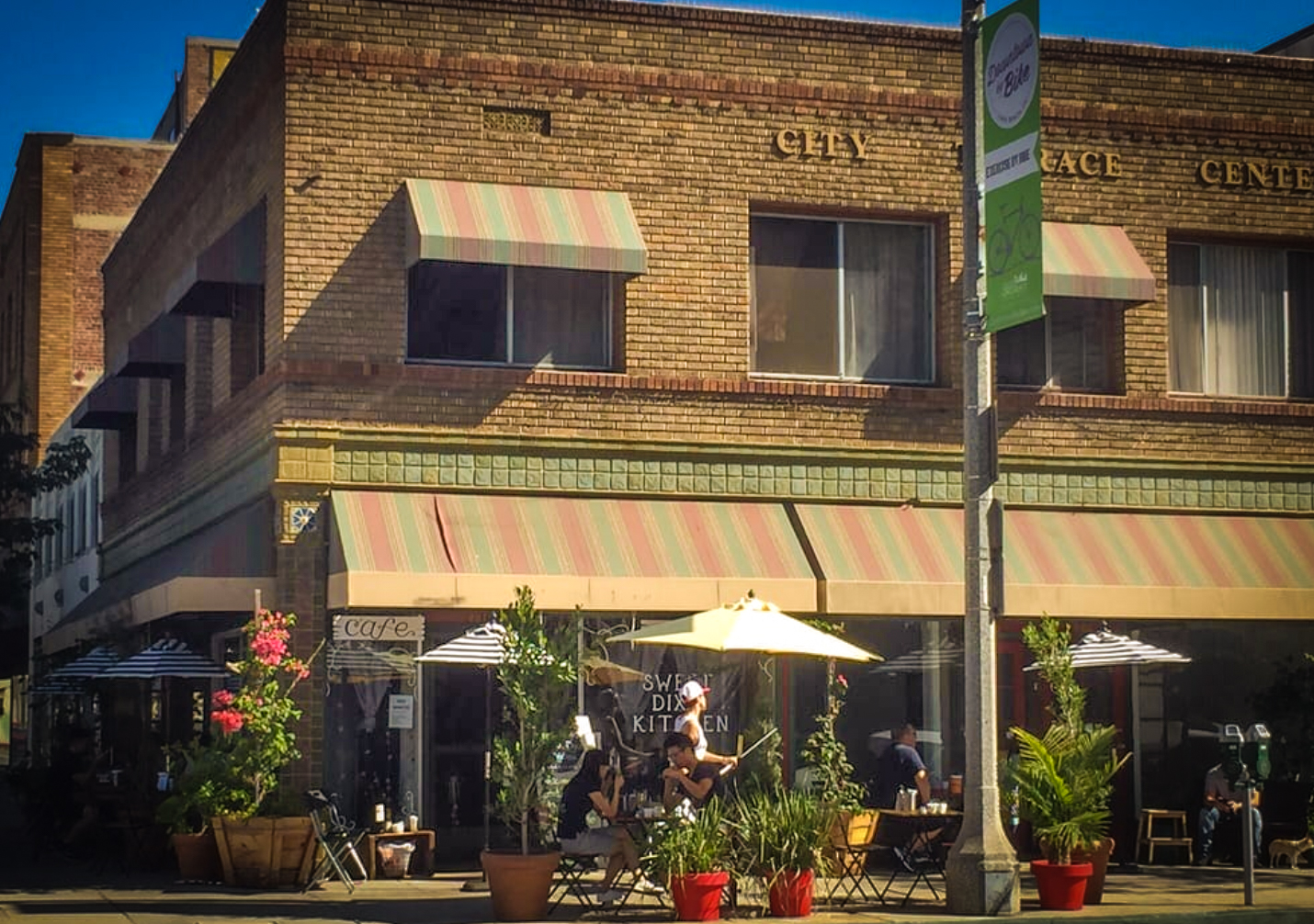 Owners of Arize Bistro, set to take over former Sweet Dixie Kitchen space, talk new digs
After Kimberly Sanchez decided to sell her share of the Downtown bakery and diner, Sweet Dixie Kitchen, she opened six years ago, its new owners, husband and wife team Ronnavit Varin and Pinanong (Annie) Sangaroon, have big plans for the space: a new menu, a new name, Arize Bistro, and the intention of opening for dinner.
The pair said the focus will be on American, French and Thai foods given the talent in their kitchen has both classical French and Thai cooking training. Still, they said, there will be "a few of the best-selling options" from Sweet Dixie Kitchen's breakfast items on the menu, while honing in on Asian-fusion foods and expanded offerings for vegans.
"We still sell the breakfast you all have been enjoying, but we are going to add a few more twists to our menu to provide varieties to our customers—also, we will open for dinner soon, as well," Sangaroon said. "We are changing the name because we wanted to create something new and exciting—plus, we wanted to create a brand for ourselves."
Those twists and branding include an entirely revamped menu that eschews most of the Southern origins of Sweet Dixie Kitchen's offerings in favor of Asian-centric dishes that play with Thai origins. Think open-faced toast sandwiches with Thai roasted chicken satay, cucumber chutney, and peanut sauce. Matcha pancakes. Smoked salmon curry eggs Benedict. Pastries stuffed with Japanese chicken. Lasagna layered with green curry beef and mozzarella cheese. Filipino tamarind consommé.
In other words, the food will be something very different from Sweet Dixie Kitchen's offerings while honoring the space's origins as a breakfast spot.
The Varins, in addition to adding an Asian-fusion space to the Downtown scene, are a very giving pair with charity and community being a focus of the new space. Ronnavit, a veteran of the armed services, said that military, police and fire personnel will receive a 15% discount  because he "personally knows how incredibly tough their jobs are."
On top of this, the bistro will have an "Arize's Better Lives Project" attached: with every dish sold, 25 cents will be put into the pair's charity fund account.
"During or at the end of the month, that money will be used to provide foods for unfortunate kids in Thailand, to help donate toward animal betterment programs, and to help disaster victims if any exist at the current time," Ronnavit said.
The name change will occur within the next month, according to Ronnavit.
Arize Kitchen is located at 401 E. Third St.
Brian Addison is a columnist and editor for the Long Beach Post. Reach him at [email protected] or on social media at Facebook, Twitter, Instagram, and LinkedIn.
Support our journalism.
Hyperlocal news is an essential force in our democracy, but it costs money to keep an organization like this one alive, and we can't rely on advertiser support alone. That's why we're asking readers like you to support our independent, fact-based journalism. We know you like it—that's why you're here. Help us keep hyperlocal news alive in Long Beach.