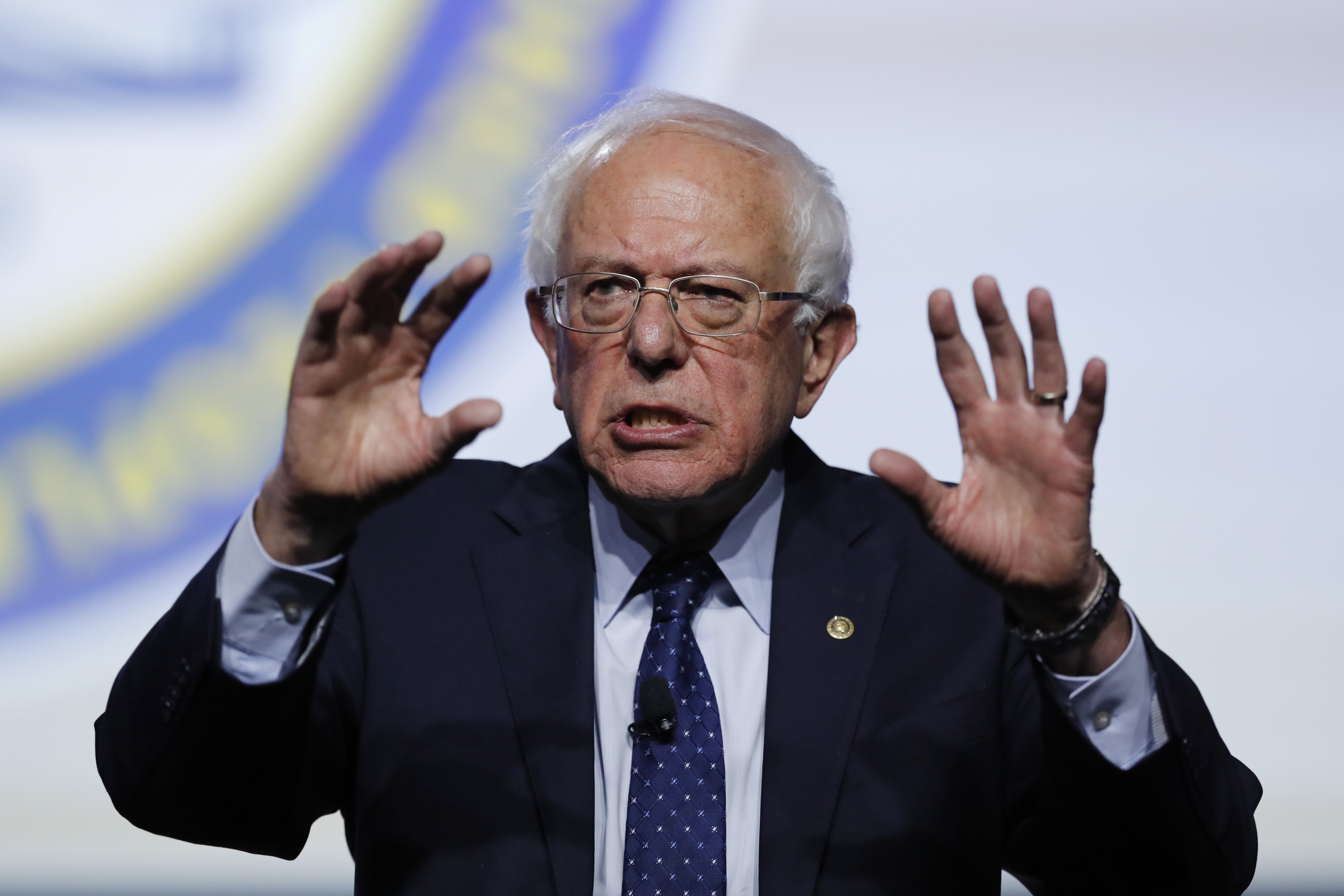 Bernie Sanders to hold rally Tuesday at Long Beach City College 
UPDATE: Long Beach police on Tuesday said they'd arrested a man who threatened a political event, the timing of which corresponded with the Sanders rally. Read more.
Presidential candidate Bernie Sanders will be making a campaign stop at Long Beach City College Tuesday evening for a rally as part of a larger visit through Southern California.
The Vermont senator, known for his progressive and democratic socialist views, plans to talk about health care, immigration, taking on "the ruling class" and affordable housing, according to a campaign spokesperson.
Sanders also plans to talk about what he considers to be a corrupt economic system that plays out at the local level.
The problem of people living paycheck to paycheck resonates in the city of Long Beach, the spokesman said.
In light of the latest wave of mass shootings experienced by the country over the weekend, Sanders is also likely to talk about his two-prong approach to end gun violence.
Sanders believes in regulating assault weapons and combating "the rise of violent white supremacist extremism."
White supremacy is the notion that white people are superior and therefore should dominate other races.
Sanders hopes to activate local supporters on Tuesday, according to his campaign, which sees California as "a very important state this time around."
In an effort to allow for more political influence in the state, then-Gov. Jerry Brown signed a bill in 2017 moving California's presidential primary election from June to March.
While Sanders had a big following of supporters in California leading up to the 2016 election, including Long Beach, where multiple activists identify with his beliefs, his campaign acknowledged a new level of competitiveness because of the high number of Democratic presidential candidates.
His campaign says its been working to regain support by activating its volunteers earlier and increase staffing.
The Long Beach rally will mark the end of a two-day trip in Southern California that begins with a town hall with immigrant workers in San Diego Monday evening, followed a roundtable discussion on affordable housing in Northridge on Tuesday.
Sanders isn't the first presidential candidate to make an appearance in Long Beach.
2016 presidential candidate Hillary Clinton stopped at Long Beach City College just before the state primary.
The rally is scheduled to take place at 7 p.m. at LBCCC's Liberal Arts Campus at the E Quad, located at 4901 E. Carson St. It is free to attend but the public must RSVP. 
Support our journalism.
Hyperlocal news is an essential force in our democracy, but it costs money to keep an organization like this one alive, and we can't rely on advertiser support alone. That's why we're asking readers like you to support our independent, fact-based journalism. We know you like it—that's why you're here. Help us keep hyperlocal news alive in Long Beach.