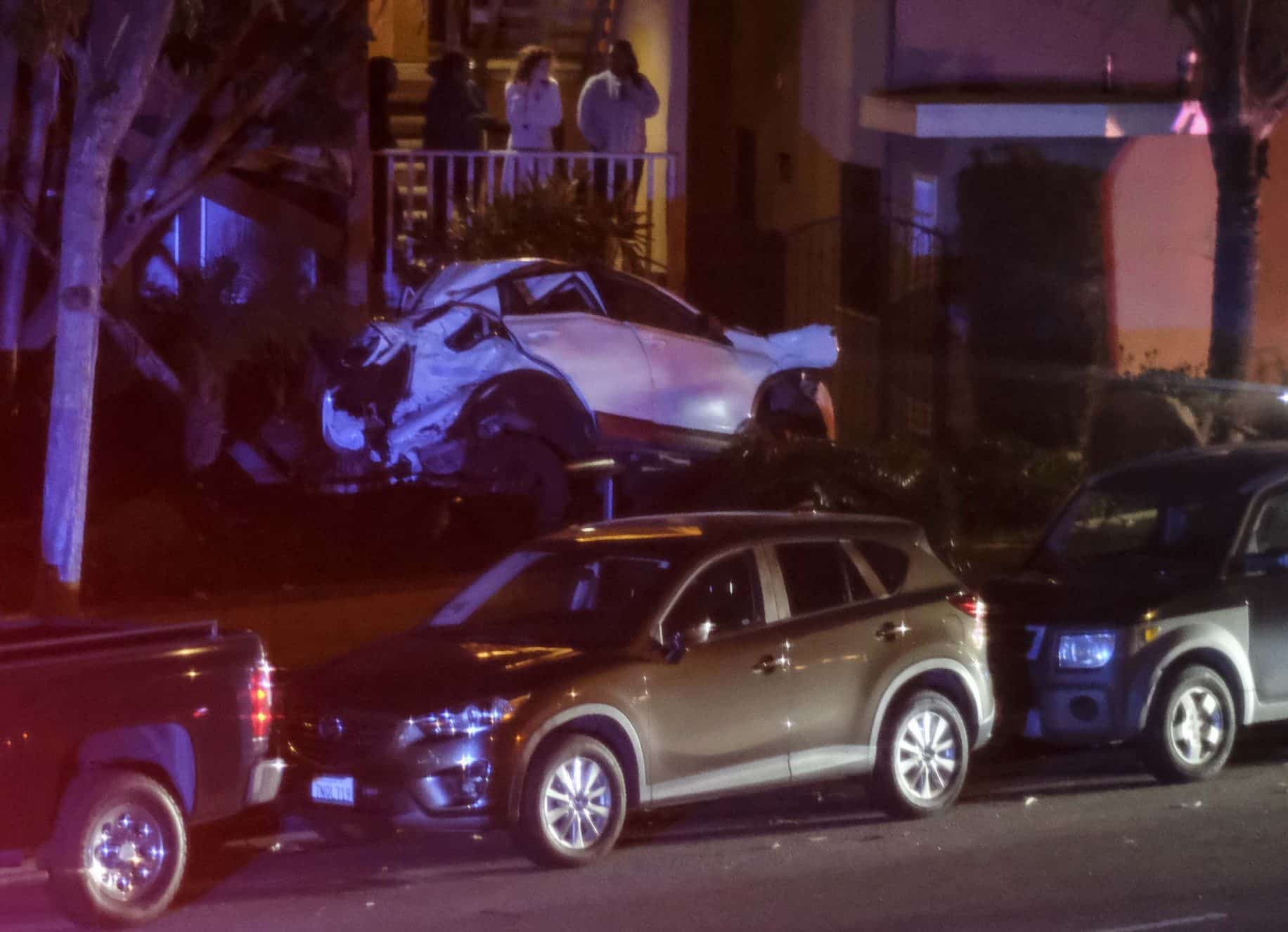 A man was ejected from his car and rushed to the hospital after smashing into at least three parked cars in the Bluff Park neighborhood early Wednesday morning.
Photos from the scene show the aftermath of the crash, with one car coming to rest on the lawn of an apartment building and a few other mangled cars left along the curb line.
Police said the crash happened around 2:30 a.m. The man was driving at high speed south on Redondo Avenue when he hit the parked cars at Second Street, LBPD spokeswoman Shaunna Dandoy said.
Rescuers found the man unconscious and took him to a nearby hospital in serious but stable condition, according to Dandoy.
Police said he had injuries to his upper torso.
Nobody else was hurt in the wreck.
Police said they're still investigating what caused the crash but drugs or alcohol appear to be a factor.
Editor's note: This story was updated with more info from police on Wednesday afternoon.
Jeremiah Dobruck is the breaking news editor of the Long Beach Post. Reach him at [email protected] or @jeremiahdobruck on Twitter.
Free news isn't cheap.
We believe that everyone should have access to important local news, for free.
However, it costs money to keep a local news organization like this one—independently owned and operated here in Long Beach, without the backing of any national corporation—alive.
If independent local news is important to you, please consider supporting us with a monthly or one-time contribution. Read more.