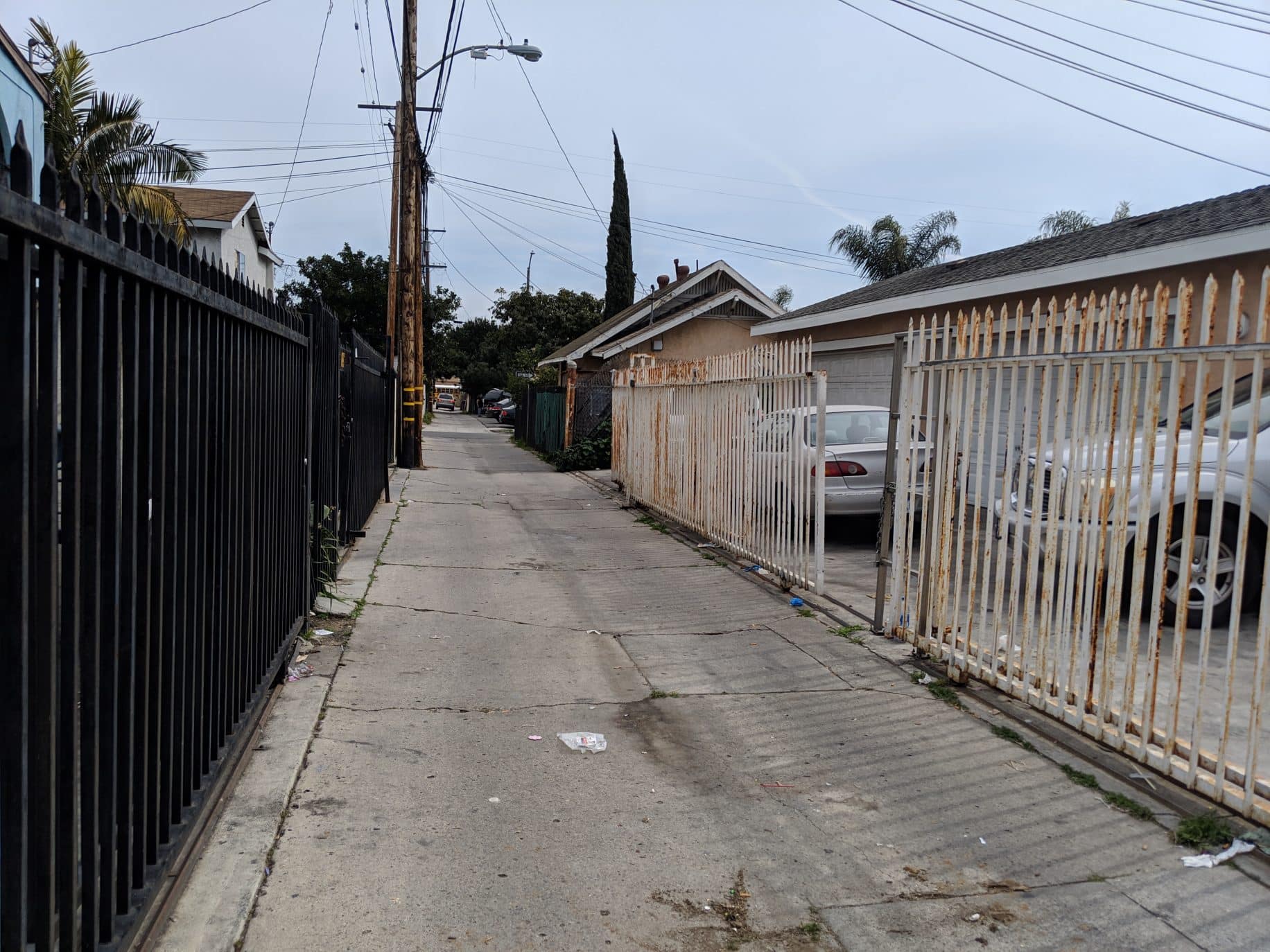 A 17-year-old boy was playing video games in a friend's garage when someone opened fire from a car, killing him Thursday afternoon in Cambodia Town, according to a witness.
"It was just senseless; it came out of nowhere," the woman said. She asked not to be named because she lives nearby and the attackers have not been caught.
A 34-year-old woman was also hit in the leg by the bullets. A man pushed her to the ground as the gun emerged from the car, two witnesses said.
Police said the violence began around 5:15 p.m., which is when they got a call about shots fired near Martin Luther King Jr. Avenue and 11th Street, Long Beach police Lt. James Richardson said.
The victims were in a garage that faces an alley between MLK and Lewis avenues when a car pulled up and the people inside started shooting, Richardson said.
When police arrived, the found the boy in the alley with a gunshot wound to his upper body, authorities said.
He and the woman were rushed to the hospital where the teenager died, according to the department. Both are Long Beach residents. The woman is expected to recover.
"He was a good kid," the witness said of the boy who died. He was friends with a boy who lives at the house, she said.
Police said they don't know the motive for the shooting at this point, and they haven't publicly identified the boy who was shot.
The car is believed to be a light four-door sedan that was headed eastbound in the alley. It's unclear how many people were inside.
A few hours later, there was a another shooting a little more than a mile away, but it's unclear if the two had anything to do with each other.
The second bout of gunfire broke out around 9:50 p.m. near 20th Street and Long Beach Boulevard, Richardson said.
A man was hit in the upper body and taken to a local hospital, but he's expected to survive, according to police.
Editor's note: This story was updated Friday with more details from police and witnesses.
Valerie Osier is a breaking news reporter for the Long Beach Post. Reach her at [email protected] or on Twitter @ValerieOsier
Jeremiah Dobruck is the breaking news editor of the Long Beach Post. Reach him at [email protected] or @jeremiahdobruck on Twitter.
Support our journalism.
It's been one year since the Long Beach Post began asking you, our readers, to contribute to keeping local journalism alive in the city.
Thousands have contributed over the past year giving an average contribution of $12.39 a month.
Please consider what the news and information you get every day from the Post means to you, and start a recurring monthly contribution now. READ MORE.