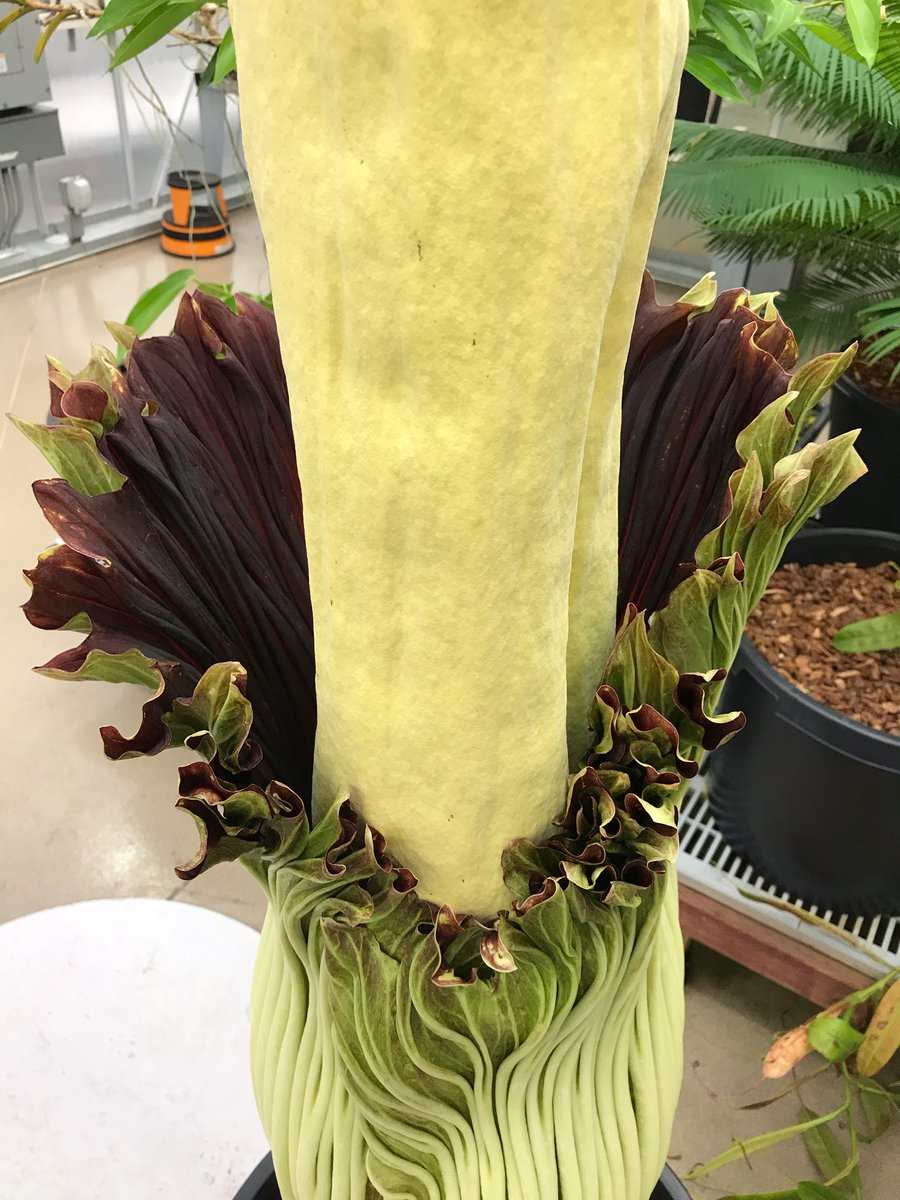 Phil the rare corpse lily has finally bloomed inside his nursery at Cal State Long Beach after 10 years of careful cultivation.
The flower has kept those excited to see him on the edge of their seats since a week and a half ago when news of his imminent bloom was first reported. Since then, the Twitter profile for CSULB's math and science departments has kept #PhilWatch followers updated on his progress.
Phil will be on display to the public from 11 a.m. to 6 p.m. today. He will be on campus between the HSCI and MLSC buildings. Here is the campus map.
#PhilWatch Phil says rise and shine, today's the big day!
Phil is finally stinking blooming!
He will be on display from 11:00 am to 6:00 pm today. On campus, between the HSCI & MLSC buildings.Come get a whiff!
(Pictured: Phil with his proud dad and legit botany wizard Brian) pic.twitter.com/hg8W90XpAG

— CSULB-Science&Math (@CSULBSciMath) June 2, 2019
Stephanie Rivera covers immigration and the north, west and central parts of Long Beach. Reach her at [email protected] or on Twitter at @StephRivera88.
Support our journalism.
It's been one year since the Long Beach Post began asking you, our readers, to contribute to keeping local journalism alive in the city.
Thousands have contributed over the past year giving an average contribution of $12.39 a month.
Please consider what the news and information you get every day from the Post means to you, and start a recurring monthly contribution now. READ MORE.