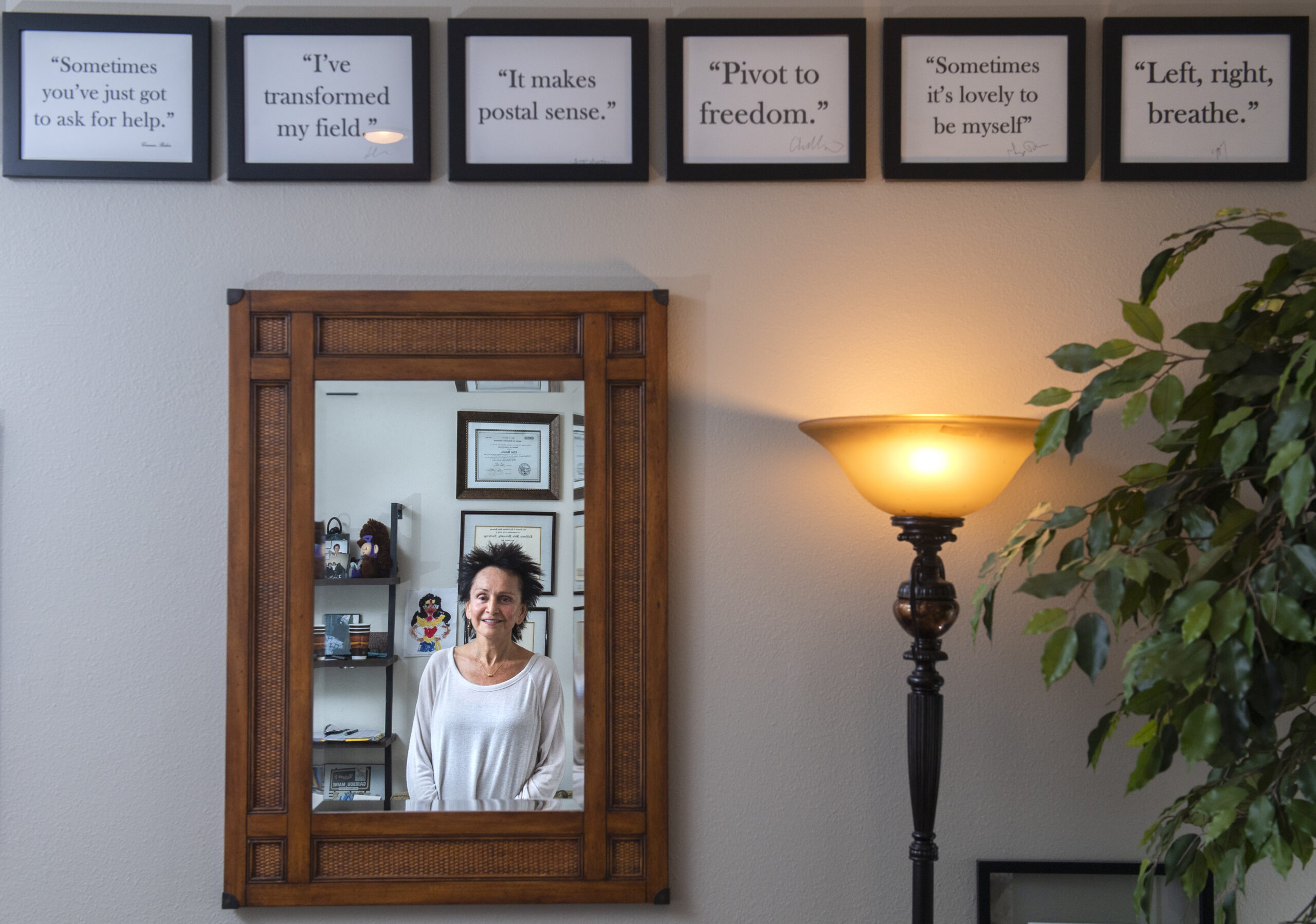 When Jay Jensen first came to see Long Beach therapist Ethel Daniels more than 15 years ago, he was struggling to express his feelings and needs. Hoping to work through a conflicted relationship with his mother and difficult relationships with women that followed, Jensen came into therapy with one overarching goal: to find his voice.
Today, the 55-year-old, who's still a patient of Daniels', said the results were life-changing. "It's changed everything about me," he said. "She actually gave me a voice."
Jensen's is one of many ringing endorsements of Daniels, who runs Long Beach Therapy on Ocean Boulevard in Downtown Long Beach. Recently, the therapist, who has been working in Long Beach for nearly three decades, was voted best mental health provider in the city by readers of the Long Beach Post in the annual Best of Long Beach contest.
So how does Daniels achieve her widely heralded results?
"She holds you accountable," said Shannon Brizendine, another patient, who first came to Daniels after a highly public and difficult separation. Like other patients who have seen success working with Daniels, she points to the therapist's ability to straddle warmth and professionalism in her approach. Plus, Brizendine said, "there's always a great hug at the end."
Ask Daniels her own thoughts on her success and recent acclaim as the city's best mental health provider, and you're likely to get a response that's slightly evasive, even bashful.
"Every therapist is different. If somebody survives and benefits from therapy, and grows from it and heals, then that's unique for that specific person," Daniels said, in her signature tone of voice—warm and low, but firm nonetheless. "Somebody else could go see that same therapist and not at all have the same experience."
In her work with patients, Daniels has often been able to draw from her own lived experience.
Her career as a therapist in private practice started at the office of Dr. Kent McGuire, who became known for his focus on the working with gay and lesbian patients, a unique demographic to serve as a therapist when he opened his Long Beach practice in 1992.
"Nobody was working with that community," Daniels said. "He took a big risk to be cutting edge in his field."
Working with this community in the early 1990s, when the AIDS epidemic was in full swing, meant dealing with a lot of trauma and grief, including as a therapist, Daniels remembers. As an intern, she soon took over a list of McGuire's clients, almost all of them from the LGBTQ community.
"I had clients that were here one day," she said, "and dead the next."
Over the years, her patient demographics have shifted as she began building her own client list, but her commitment to serving the LGBTQ community has continued, Daniels said.
Sunshine Day, a current patient of Daniels', said having a therapist who understands what she and her wife are experiencing as members of the LGBTQ community has made all the difference in their marriage counseling.
"We always want to feel safe, important and honored," Day said. "We've come out crying, we've come out angry, we've come out happy—but we always keep coming back. Because we appreciate her deep care about us and for us."
Dr. Bill Tanner, a clinical psychologist in private practice who was a fellow intern with Daniels at McGuire's office, said he remembers her as "very present" and "engaged."
He also recalls many a lunchtime spent at the since-shuttered Christy's on Broadway, just around the corner from McGuire's practice on Broadway and Termino Avenue.
"We would just eat like pigs at Christy's—mostly bread," Tanner said, laughing. "We would always sit at the bar, because she'd always like to talk to the servers—she connects with those people really well."
Again, it was her own experience in the restaurant industry that drew Daniels to the hospitality crowd. Before joining McGuire's team as an intern, Daniels had been managing a chain of restaurants in Santa Barbara.
Working with restaurant workers paved the way for her role as a therapist for couples, which has emerged as a main focus for her today, Daniels said. "In hospitality, there's all kinds of relationships," she explained. "Really early on, that was my forte—dealing with relationships."
Jensen, Daniels' long-term client, said even though he comes to her practice for individual therapy, his work with her has profoundly impacted his relationships. Today, he is happily coupled up, but continues to visit Daniels regularly.
"There's this ability to clear out the cobwebs and get me centered," he said. "I [feel] like after every session, I got something from it."