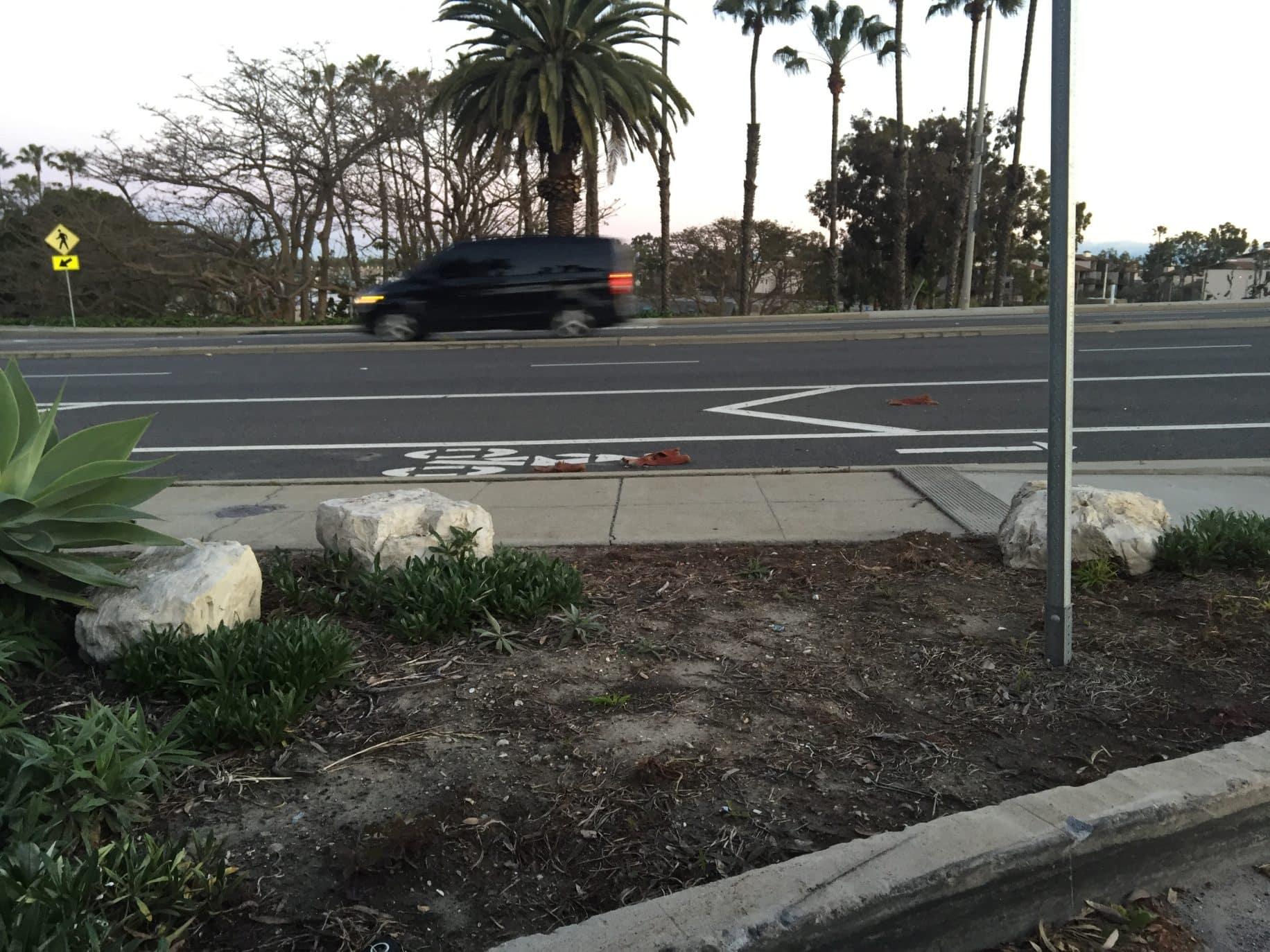 Long Beach man says car accident was caused by 'mystery boulders' on Appian Way
A jury trial is set to begin this week for a 25-year-old Long Beach man who said he was severely injured when the car he was riding in hit landscaping boulders at the intersection of Second Street and Appian Way.
Fermin Villa suffered major brain and spinal injuries in August 2012 when the car allegedly hit the boulders in a median and flipped as it merged onto Second Street from the curving eastbound connector on Appian Way.
In his lawsuit, Villa said the city has long been aware of the intersection's safety hazards but has done nothing to fix the problem. He is suing the city for an unspecified amount in damages.
His attorney, Daniel Balaban, said city officials have acknowledged that the three boulders in the median between Second and Appian are not there for decorative reasons.
The limestone and concrete blocks look as if they're left over from a construction project, he said, but their origin is a mystery.
"Nobody from the city knows when they were put there, why they were put there and what they're doing there," he said. "It's like Stonehenge."
Balaban said Villa, a community college student, suffered a significant brain injury and has been left deformed after part of his skull was removed. Years later, he continues to struggle, he said.
"He can walk but he's very, very fragile," Balaban said. "He can't lift anything too heavy."
Balaban said the city's original design plan for the intersection did not include the tight curve from Appian to Second Street, nor did it include the boulders.
"We don't understand why the city just doesn't remove them," he said.
Deputy City Attorney Howard Russell said the city denies any dangerous condition at the intersection and is not liable for Villa's alleged injuries and damages.
This will be Villa's second trial. In a previous trial, a jury ruled 9-3 in favor of the city but the judge later declared a mistrial due to juror misconduct.
Jury selection is expected to begin this week in Governor George Deukmejian Courthouse.
Support our journalism.
It's been one year since the Long Beach Post began asking you, our readers, to contribute to keeping local journalism alive in the city.
Thousands have contributed over the past year giving an average contribution of $12.39 a month.
Please consider what the news and information you get every day from the Post means to you, and start a recurring monthly contribution now. READ MORE.