Baby steps to survival goals: Little Paws kitten nursery greatly responsible for shelter euthanasia drop
Earlier this month, Mayor Robert Garcia's office released Long Beach Animal Care Services' 2019 data, which again showed a continuing increase in live release, i.e., return to owner, pulls by rescues, transfers, and a decrease in euthanasia procedures. The latter have steadily gone down since 2010; the data graph shows euthanasia rates to be around 12% of what they were 10 years ago.
Long Beach Animal Care Services data again shows adoptions up, euthanasia way down
In crediting the effort to achieve the goals, which comprises the shelter, rescues and the community at large, I'm ashamed that I neglected to mention the Long Beach Little Paws Project. Little Paws is a kitten nursery set up by two Long Beach-area rescues, Helen Sanders CatPAWS and The Little Lion Foundation. Since opening in April 2019, the nursery has pulled an impressive 434 newborn cats from the shelter at Long Beach Animal Care Services, where they otherwise wouldn't have survived. Shelter director Staycee Dains credits the project for bringing down euthanasia rates even further.
"The partnership has been instrumental in saving many more lives than each agency could have done alone," Dains added.
Hannah Shaw, aka The Kitten Lady, who's a humane educator, an author, and a past and likely future presenter at Long Beach-area feline fundraisers, wrote that "kittens under 8 weeks old are one of the most euthanized populations in the United States, being killed by the hundreds of thousands every year." Shelters, she said, don't have programs to bottle-feed and give the needed medical care to the frail little babies and that a community effort is needed to prevent as many euthanasia procedures as possible, from spaying or neutering intact cats to finding volunteers who'll care for the little cats.
It took some quick little baby steps to bring Little Paws into existence. Several years ago, Helen Sanders CatPAWS began an effort to involve the public by funding DIY Kitten Kits for the shelter to give to people willing to care for newborns they brought in to the shelter until the kittens were ready for adoption. Likewise, Little Lion hosted bottle-feeding workshops to engage community members; those who attended were enthusiastic, but there weren't enough feeders and fosters to navigate the tidal wave of newborns that crashed on the shelter grounds during kitten season.
An ideal situation would be a discrete—and discreet, because of health and safety concerns—location where medical and feeding needs could be addressed 24 hours a day. The kittens would be pulled from the Long Beach shelter when brought in and transferred to fosters and rescues when they are mature and stable enough to survive on their own. It wouldn't serve as a rescue in itself but as sort of a prep school for foster and adoption. If I may say it, kittengarten.
Long Beach's animal community is both passionate and practical. And hardworking. With plans in hand, CatPAWS and Little Lion combined forces and found a location, sought donations, signed up volunteers, created a network of rescuers and volunteers, and batted around a lot of red tape. Finally, the Long Beach Little Paws project was up and purring. The nursery takes its name from the two rescues that worked so hard to realize the idea.
Little Paws Project poised to raise healthy adoptable kittens
We're just a couple of months from kitten season, which comes ever earlier as the planet warms. Long Beach Little Paws will need food, kitten formula, warming pads, meds, vet treatments, clean blankets, toys—all that baby shtuff. Donate here, or order in-kind donations from their Amazon wish list. And they really, really need volunteers and willing fosters—apply here.
Meanwhile, meet some of the graduates. They're ready to pursue their careers as forever housecats. All have been spayed or neutered, vaccinated and microchipped.
Chip and Dale, and Fawn, Helen Sanders CatPAWS, apply here to adopt.
Tinkerbell, Mario and Blaze, The Little Lion Foundation, apply here to adopt or email [email protected]
Things to do, pets to support
Please send any Long Beach or Seal Beach pet-related events or projects to [email protected]. Posting subject to approval.
Events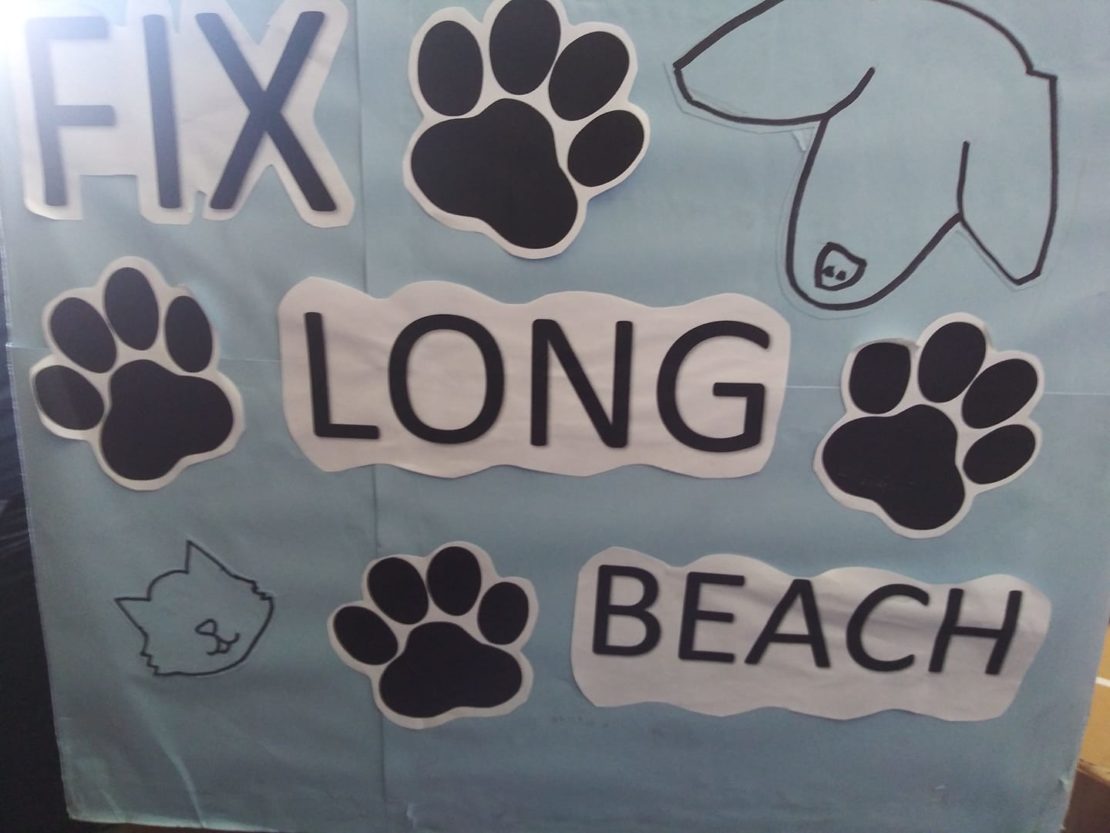 Fix Long Beach Free Spay/Neuter Clinic: Saturday, Jan. 25, 7:30 a.m.–3 p.m., Somerset Park, 1500 E. Carson St., Long Beach, free spay/neuter appointments for qualifying people; free microchips, shots, flea-med doses, dewormers and nail trimmings $10 each.
The best way to mitigate shelter euthanasia is to tamp the source, and that's why we're here. Our shelter and rescues are packed with cats and dogs, and everyone doing rescue is chasing their tail trying to get them all adopted. The best way for our community to help out is to turn off the taps at the other end so that more won't be born. Remember: it's the law to fix your pet in Long Beach, and Fix is here to help you do just that. Appointments are available for future clinics—make one at [email protected], or PM us on Facebook. More information is available here.
16th annual Bulldog Beauty Contest: Sunday, Feb. 9, 10 a.m.-2:30 p.m., Marine Stadium, 5255 Paoli Way, Long Beach, $10 advance registration, $20 on-site. Free to spectate, or reserve seat for $5, cash only
Welcome to the most diverse doggie contest in the world! It may say "bulldogs," but oh, how it's grown—contests for all ages, sizes, breeds, mixes and levels of cuteness; dogs with disabilities—even for kids, in the Junior Handler category! The event is sponsored by Haute Dogs, Councilwoman Suzie Price's office and the Port of Long Beach. There's more info than a mere blurb can handle—visit the page for all the info!
Stray Cat Alliance Lonely Hearts Cat Adoption Event: Friday, Feb. 14, 1–4 p.m., and Saturday, Feb. 15, noon–3 p.m., PetSmart, 2550 Cherry Ave., Signal Hill, adoption fees apply
Stray Cat Alliance does every good thing possible with every cat they come across in L.A. County, including Long Beach. From trapping, spaying or neutering, vaccinating and then releasing community cats to the field to adopting out any healthy socialized kittens or friendly adult cats. On Valentine's Day weekend, you're invited to find your sweethearts from the bunch who are looking to live happily ever after. Speed dating has never been such fun!
Shelter Shenanigans
The shelter needs volunteers, like, yesterday. Animals need socializing for adoption, doggies need baths and walkies, events need attendance and gaps need to be filled where there are more needs than humans to fill them. If you want to make a real difference, fill out an application here and attend a volunteer orientation meeting.
Have an overnight with a kitty with Foster Fridays! The shelter has kittens coming out of the walls—literally. The shelter manager constantly has a few in her office! The shelter is at capacity, especially where cats are concerned, so fosters are sorely needed. Every Friday from 2-5 p.m., shelter staff is inviting residents who have the necessary accommodations—a safe space, time to feed them and play with them, and a propensity to say "Awwww!" every 15 minutes—to take a healthy, weaned kitten home for a while. Shelter will provide food, litter and a carrier and will cover any offsite medical. Time commitment is two weeks, with an option to adopt—of course! Foster fail! Have questions? Contact the shelter director at [email protected].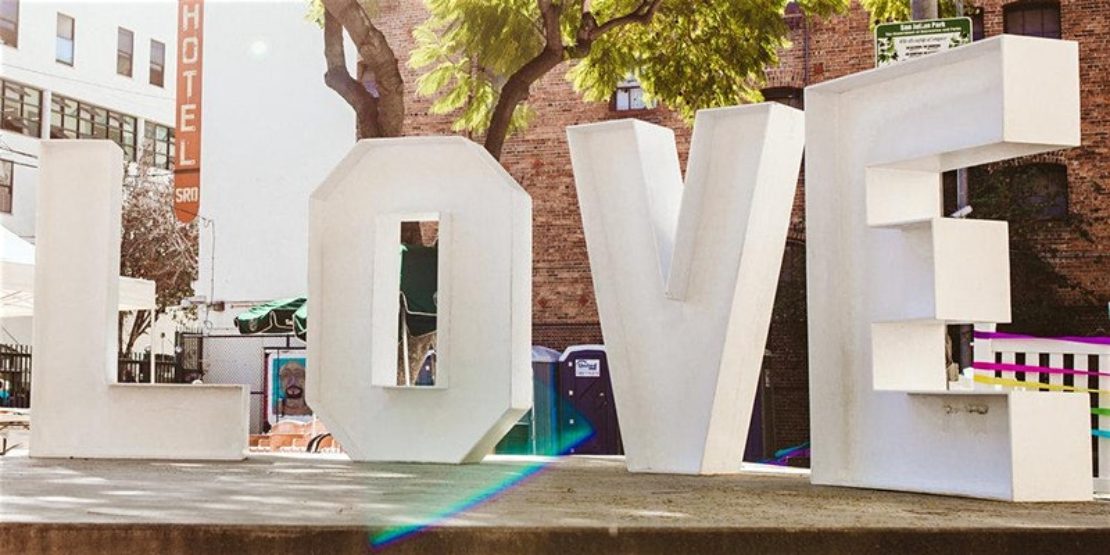 Other/ongoing
Pet donations requested for Skid Row Carnival of Love 2020
A Long Beach resident in collaboration with Los Angeles-based Karma Rescue, is collecting new or gently used items for the companion animals of people experiencing homelessness, to be distributed at the Skid Row Carnival of Love on Jan. 25 in Los Angeles. Suggestions include dog and cat food and treats; blankets; warm doggie coats; toys; dog and cat collars, leashes and harnesses; grooming supplies such as brushes, combs and nail trimmers; and collapsible food bowls, which take up less space than the usual metal or ceramic ones. The volunteer will pick them up from you, or you can drop the items off at their house or work. Text 510-708-9152.
Cats and Mats Yoga: Feline Good Social Club, 301 Atlantic Ave., Long Beach, every Saturday, 11 a.m.–noon and 5:30–6:30 p.m., $20 per person
Can you side-plank on a mat? Can you do it with a cat? That's the idea at Long Beach's Feline Good Social Club, where you can have their resident kitties join you in asanas, which is really the best way! Bring a mat and wear comfy clothes that you don't mind getting fur on. For ages 10 and up. Schedule available here. Reservations are recommended and may be made on the events page.
Instructional Pack Walk: First Saturday of the month, 10–11 a.m., Bixby Park, 130 Cherry Ave., Long Beach, free, donations accepted
The public is invited to take part in a walk sponsored by Trot's Dog Walking and Training that will help you and your best buddy learn proper leash manners and focus on each other instead of the distractions of the "real world." Trot's experienced pack leaders are there to guide you through the process. Meet at the park at the corner of Ocean and Junipero at 10 a.m.
Donations accepted for Pets of the Homeless
Pets of the Homeless' home page gives a self-description as the only organization focusing only on providing food and care for pets belonging to homeless people. Businesses and other organizations across the country receive in-kind donations of food and other needs that the dogs and cats' human families can pick up at outreach locations. The following Long Beach businesses will accept your donations:
Trendi Pawz, 3726 E. Seventh St., Long Beach
Belmont Heights Animal Hospital, 255 Redondo Ave., Long Beach
Paw Shoppe Pet Center, Inc., 6416 E. Spring St., Long Beach
Food and supplies are available at Beacon for Him Ministries, 1535 Gundry Ave. Long Beach, Mondays from 9 a.m. to noon and Saturdays from noon to 3 p.m.; and at Christian Outreach in Action, 515 E. Third St., Long Beach, Thursday from 9-11:00 a.m. Donations will be gratefully accepted at these locations as well.
Adopt, adopt, adopt
The following pet-related businesses regularly feature cat, dog and rabbit adoptions. If you're a Long Beach-area rescue and don't see your adoption event listed here, please email [email protected]. Click on the links for each rescue in case of updates or changes.
Chase Bank, 5200 E. Second St., Long Beach
The Farmer's Marketplace of Long Beach, 5000 E. Spring St. (Spring and Clark), Long Beach
Gelson's Market, 6255 E. Second St.
Kahoots Pet Store, 18681 Main St. #102, Huntington Beach
Pet Food Express, 4220 Long Beach Blvd., Long Beach:
PetSmart Cerritos, 12741 Towne Center Drive, Cerritos
PetSmart Compton, 1775 South Alameda St., Compton
PetSmart Garden Grove, 9835 Chapman Ave., Garden Grove
PetSmart, Long Beach Exchange, 3871 N. Lakewood Blvd., Long Beach
PetSmart Seal Beach, 12341 Seal Beach Blvd., Seal Beach.
PetSmart Signal Hill, 2550 Cherry Ave., Signal Hill
PetSmart Towne Center, 7631 Carson Blvd., Long Beach
Unleashed by Petco, 600 Redondo Ave.
Support our journalism.
Hyperlocal news is an essential force in our democracy, but it costs money to keep an organization like this one alive, and we can't rely on advertiser support alone. That's why we're asking readers like you to support our independent, fact-based journalism. We know you like it—that's why you're here. Help us keep hyperlocal news alive in Long Beach.