The wormhole of the 2nd District just got deeper
The Backroom is a column by the staff of the Long Beach Post with notes and analysis, along with bloops and blunders, from the city's political scene. It runs every Thursday. To contact us, email [email protected]. For questions or concerns, please contact Managing Editor Melissa Evans: [email protected] or 562-437-5814. 
When it comes to the 2nd District, we feel a bit like earthworms burrowing in fertile soil, feeding on dead roots and decaying waste.
Just when we think we've got our heads above ground—a wisp of cool air caressing our flush cheek—we get thrust back into a pile of manure.
First, a recap. Take a sip of your espresso.
---
Be the first to know.
Get the Backroom delivered to your inbox every Thursday.

---
On Monday, as we predicted, former businesswoman and retired cop Cindy Allen became the seventh person announcing a bid to challenge the incumbent, Jeannine Pearce.
We're told Allen's announcement took so long because, at least in part, she wanted to give Pearce the courtesy of a face-to-face meeting. We trolled various restaurants and coffee houses day and night last week, from Park Pantry to the V-Room—even tunneling underground like night crawlers to the Blind Donkey—hoping to catch a glimpse, even from 50 yards away, of the hand-wringing, grimaces, pleas and perhaps over-wrought explanations that transpired. (We're not entirely certain the meeting ever actually took place, but our imaginations have made it so nonetheless).
Allen's announcement throws a wrench into the gear-box of this already raucous race. Though she's behind in fundraising and endorsements, Allen has the connections to make this an interesting five months.
Then, just when we thought it was time to pack up and go home for the week, the Backroom tipline started roaring like a fire engine down Ocean Boulevard.
The first call came from a somewhat conflicted source, who told us something so preposterous that we slammed the phone down in a fit of hilarity. Good one!
A second source called soon after—and then, a third—relaying the same absurd news: Another candidate for District 2 was mulling a go at Pearce, a guy named Brian Hatch, who also happens to sit on the statewide Fair Political Practices Commission, which is investigating Pearce for conflict of interest issues involving payments she received for consulting work from businesses connected to the cannabis industry and the Queen Mary.
We'll give you a moment to take another sip of espresso, then say a prayer for poor Robert Fox, who was spotted by multiple people this week pacing back and forth in front of a bicycle counter on Broadway. (How we long for the innocent days of parsing Fox's Facebook posts.)
This new development is mind-blowing. Consider this: Hatch is a former lobbyist with the California Professional Firefighters Association, and so far, the Long Beach Firefighters Association is one of only two major endorsements that Pearce has announced.
Two (reliable) sources also say that Pearce has been seen around union gatherings with Hatch—which is problematic enough, given the ongoing investigation—and has encouraged him to reach out to elected leaders in Long Beach for "meetings."
We're not sure what this means, and we have to be careful in speculating. Pearce has pretty much stopped returning our calls; we also got ghosted by the local fire union.
We wonder, though: Is Pearce perhaps looking for a way out? The breeze, we imagine, would feel quite nice above ground.
Forum fight
Turning to more immediate matters: The District 1 special election, which is less than a month away.
The Post and the Downtown Long Beach Alliance hosted a forum Wednesday night at Fingerprints Music, where six of the eight contenders gathered for some old-fashioned sparring.
OK—fine! It was a little light on sparring, but there were some fireworks.
Stop rolling your eyes!
How about this: It was like a sparkler that fizzled majestically on the pavement in front of the garage.
There were some interesting moments, particularly regarding Mary Zendejas, the "machine" pick—her opponents words, not ours—who has snagged most of the endorsements and campaign donations for the race. She says she's running a positive campaign, not one on disparagement; she said "her numbers are good," suggesting there's polling being done; she championed positions identical to Mayor Robert Garcia, who has endorsed her.
She seemed to be focused on running out the clock, trying to just not mess up. When asked whether she would consider returning a campaign donation from AES, she chirped, "Yes, definitely!"
Great!
You can make up your own mind about the candidates and their positions by watching the debate in its entirety here.
Trump is watching
Ahead of Wednesday's debate, the Backroom got a frantic email from one of our readers about a mailer sent out by the Zendejas campaign, extolling voters to "piss off Trump" by voting for Mary.
We know that Donald Trump has picked some petty fights—from Colin Kaepernick to the mayor of San Juan, Puerto Rico—but we highly doubt (though we're not entirely certain) that he is paying attention to the 1st Council District race in Long Beach.
Cory Allen, campaign manager for Zendejas, told us the point of the ad was to get voters' attention, especially with eight candidates in the race.
He didn't immediately know exactly how many mailers were sent out, but he said the distribution wasn't all that broad simply because the scope of the race and number of possible voters is pretty small.
Give us relief
After the onslaught of news this week, we binged on episodes of the "Bachelor in Paradise," then ate a double-decker box of See's candy, got wasted on peppermint schnapps, then hopped on Facebook marketplace and bought this snazzy new pair of shoes.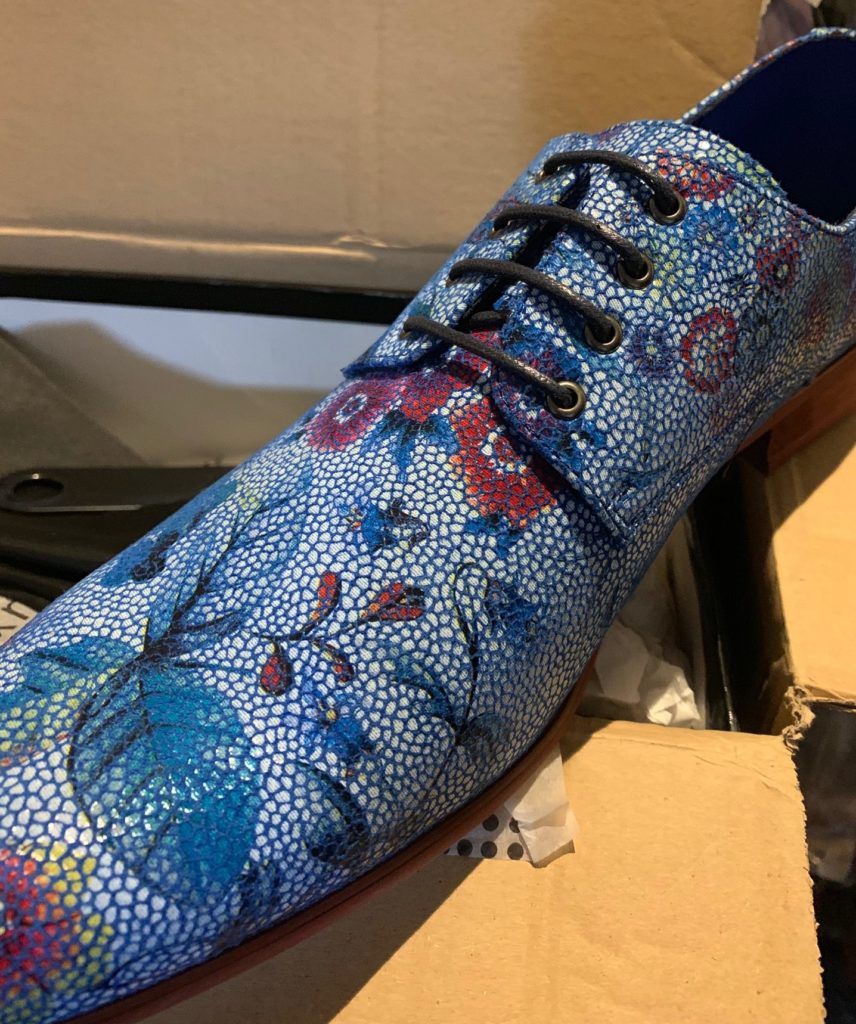 We woke up hungover and regretful, and turned to Twitter for some quiet solace, only to be disappointed yet again. We landed on a video that was so disturbing, so uncomfortable, that we had to put it in slow motion—and add some sultry music—in order to get through it.
If we had to see it, so you do; we're in this wormhole together, folks:
Support our journalism.
Hyperlocal news is an essential force in our democracy, but it costs money to keep an organization like this one alive, and we can't rely on advertiser support alone. That's why we're asking readers like you to support our independent, fact-based journalism. We know you like it—that's why you're here. Help us keep hyperlocal news alive in Long Beach.