If you've ever decided to day drink at the Falcon—the tiny-but-mighty gayborhood bar at the northwest corner of Falcon Avenue and Broadway—on any form of a regular basis, chances are high you've run into Tina Lilis.
Face glowing, smile broad, she would often be seen carrying over some creation she'd made at the pizzeria she owned next door and with which Falcon shared a wall.
"With all this drinking and celebrating, you're gonna need to eat up!" she would exclaim.
Those jovial days have come to a halt since Tina died on Oct. 3 from a quick, harsh battle with pancreatic cancer—and it has left her three children, Chris, Alexia and Anayia, with the task of deciding what to do with the restaurant, which has remained closed since her death.
Tina died on what was the restaurant's 40th year of operation.
"My mother was all about Long Beach and this community," Anayia told the Post. "Her impact was felt everywhere—we are still getting calls on the daily with people just hearing of the news."
That impact included a man some months ago who approached Anayia outside of the restaurant while she was taking out the trash: "Does the same lady still own this place?" he asked her, to which she confirmed that Tina was still involved.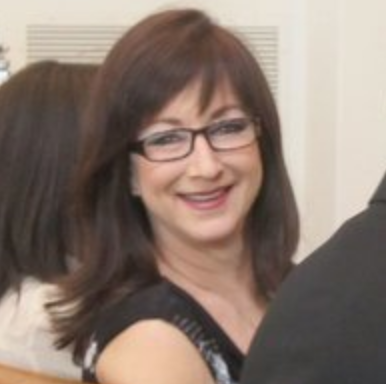 "Tell her thank you for me," he said. "I used to be homeless—I'm now back on my feet and wanted to stop by—but she was the only person who treated me with dignity. She would always feed me if I needed it."
This was one of many moments that Tina had created to solidify her place in the gayborhood as "everyone's mom," in the words of many Falcon patrons and nearby residents. And that loss has led to many wondering, as the pile of mail becomes larger and the space grows lonelier, what lies ahead.
"Alexia and I will be taking over the restaurant," Anayia said. "The Pizza Place is a staple here in Long Beach and we could never imagine letting it slip from the community. Things have just been overwhelming and stressful—but we assure you that we will be reopening at some point."
Noting that it will take months, Anayia also said that the stress has been compounded by multiple things: Her mother's diagnosis and eventual death from cancer happened so quickly—the mass on her pancreas had doubled in size to 32mm in a week—that the family has had little time to mourn. During this period, the restaurant declined with Tina's absence.
"We really haven't had a moment to grieve," Anayia said. "But we understand there are larger responsibilities—including getting the restaurant reopened. We feel a bit hesitant to provide an exact date, but we can promise that staples on the menu will remain along with some newer items."
Anayia and Alexia plan on doing small renovations—"Nothing too crazy," Anayia noted—and, fingers crossed, they will get through the year and be open by 2020.
PIzza Place and Garden Cafe is located at 1431 E. Broadway.
Brian Addison is a columnist and editor for the Long Beach Post. Reach him at [email protected] or on social media at Facebook, Twitter, Instagram, and LinkedIn.