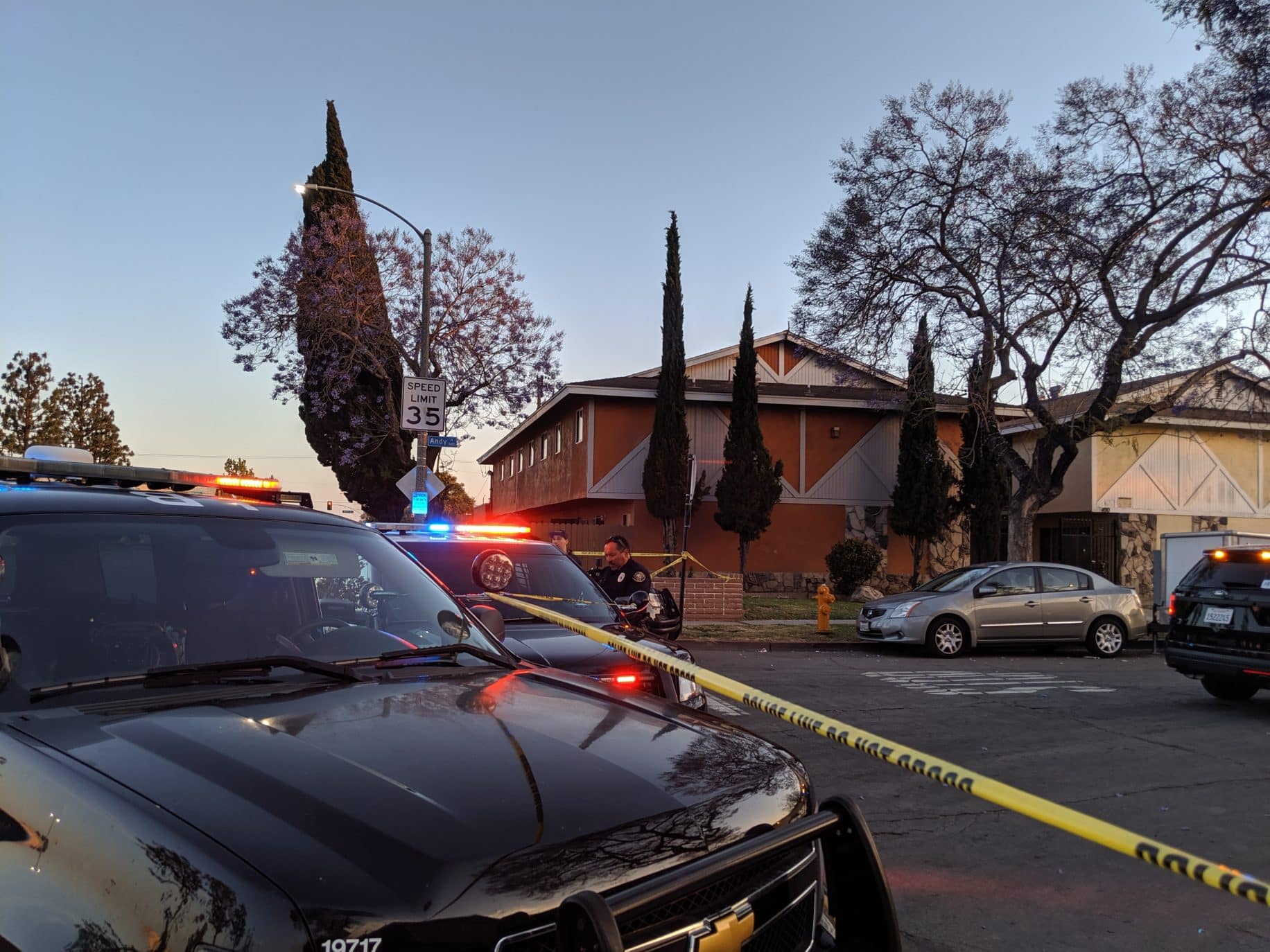 Three men were rushed to local hospitals Saturday evening after dozens of shots were fired outside a North Long Beach apartment complex.
Two of the men are in critical condition, authorities said.
The gunfire erupted at a gathering around 6:15 p.m. in the 3300 block of Andy Street near Downey Avenue, police spokeswoman Jennifer De Prez said.
Preliminary evidence shows the shooting happened in the street outside an apartment buildings, she said.
At the scene, police taped off a colorful children's party jumper that was sitting on a lawn outside one of the buildings.
Police learned at the scene that the three wounded men were transported to local hospitals either by themselves or by friends. The victims had gunshot wounds in the torso and one man had a gunshot wound in his lower torso, De Prez said.
The rapid gunfire alarmed neighbors as they went about their Saturday.
"I heard multiple gunshots with what must've been different style guns," said nearby resident Julio Pedraza. "They loaded off, then reloaded."
He said he heard the shooters unload possibly an entire clip from a gun, a pause, and then another round of gunfire. He then saw two vehicles speed off down Downey Avenue in opposite directions.
Police do not yet know the motive for the shooting and do not have a suspect description, but gang detectives are investigating, De Prez said.
"Bystanders at the scene were uncooperative during the preliminary investigation," she said.
Saturday evening's incident was at least the fourth shooting in Long Beach within the span of 24 hours.
Two shootings late Friday night left one person wounded at a bar. And an argument Saturday afternoon ended with a building and a vehicle peppered with gunfire.
Valerie Osier is a breaking news reporter for the Long Beach Post. Reach her at [email protected] or on Twitter @ValerieOsier
Support our journalism.
It's been one year since the Long Beach Post began asking you, our readers, to contribute to keeping local journalism alive in the city.
Thousands have contributed over the past year giving an average contribution of $12.39 a month.
Please consider what the news and information you get every day from the Post means to you, and start a recurring monthly contribution now. READ MORE.